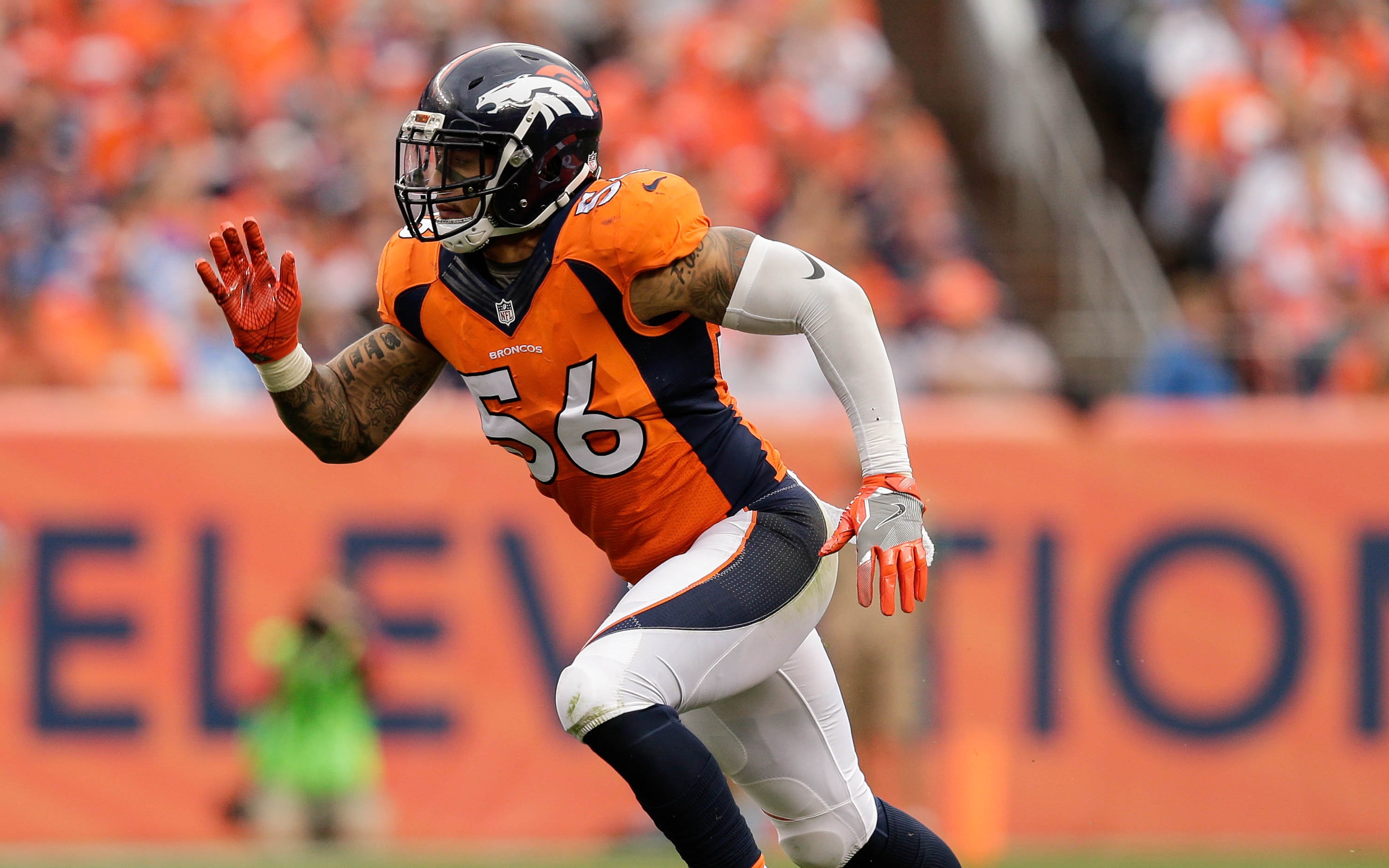 Nicki Jhabvala of The Athletic believes if Bradley Chubb hadn't been drafted by the Broncos, Shane Ray would've had a shot at a fifth year.
Speaking with Eric Goodman and Les Shapiro of Mile High Sports AM 1340 | FM 104.7, Jhabvala discussed that having the fifth overall pick meant the Broncos had to choose a starter, so it only makes sense Denver would decline a Ray's fifth year.
"I think it was, kind of put him over the edge, I guess you could say because at number five, you draft a player at number five, you got a lot invested in him," Jhabvala said. "He's going to start, there's no way around that. So that means Shane would kind of be in that reserve role, and to pay a guy $9.2 million for that is quite hefty. But if Chubb's not in the picture then Shane's the starter."
Jhabvala talked to Ray a couple of weeks ago, and she explained that Ray believed the Broncos would exercise the option of a fifth year, so Ray may have felt a little blindsided by the situation.
"I think a lot of these guys, if not all of them, they thrive when they have some sort of chip, a lot of them even try to manufacture some sort of motivation when it's not there," Jhabvala explained. "This is what the league is, you draft players and then they come in and replace guys, whether that's veterans or others on the roster, this is how it works. And Shane Ray knows that at this point."
However, this situation could still work out for Ray. He has the possibility of becoming an unrestricted free agent, and signing a contract that would benefit him in the long run.
"Unless the Broncos decide let's try to extend him, which they very well could do, he'll be an unrestricted free agent in 2019. So instead of playing on a one year deal essentially, he'll get to negotiate a longer term deal, more money, more security, so it's not totally negative from that perspective."
Click here to listen to the full interview with Nicki Jhabvala, her thoughts on the 2018 draft as a whole.
Catch Afternoon Drive with Goodman and Shapiro every weekday from 4p-6p on Mile High Sports AM 1340 | FM 104.7 or stream live any time for the best local coverage of Colorado sports from Denver's biggest sports talk lineup. Download the all-new free Mile High Sports Radio mobile app for Apple or Android.