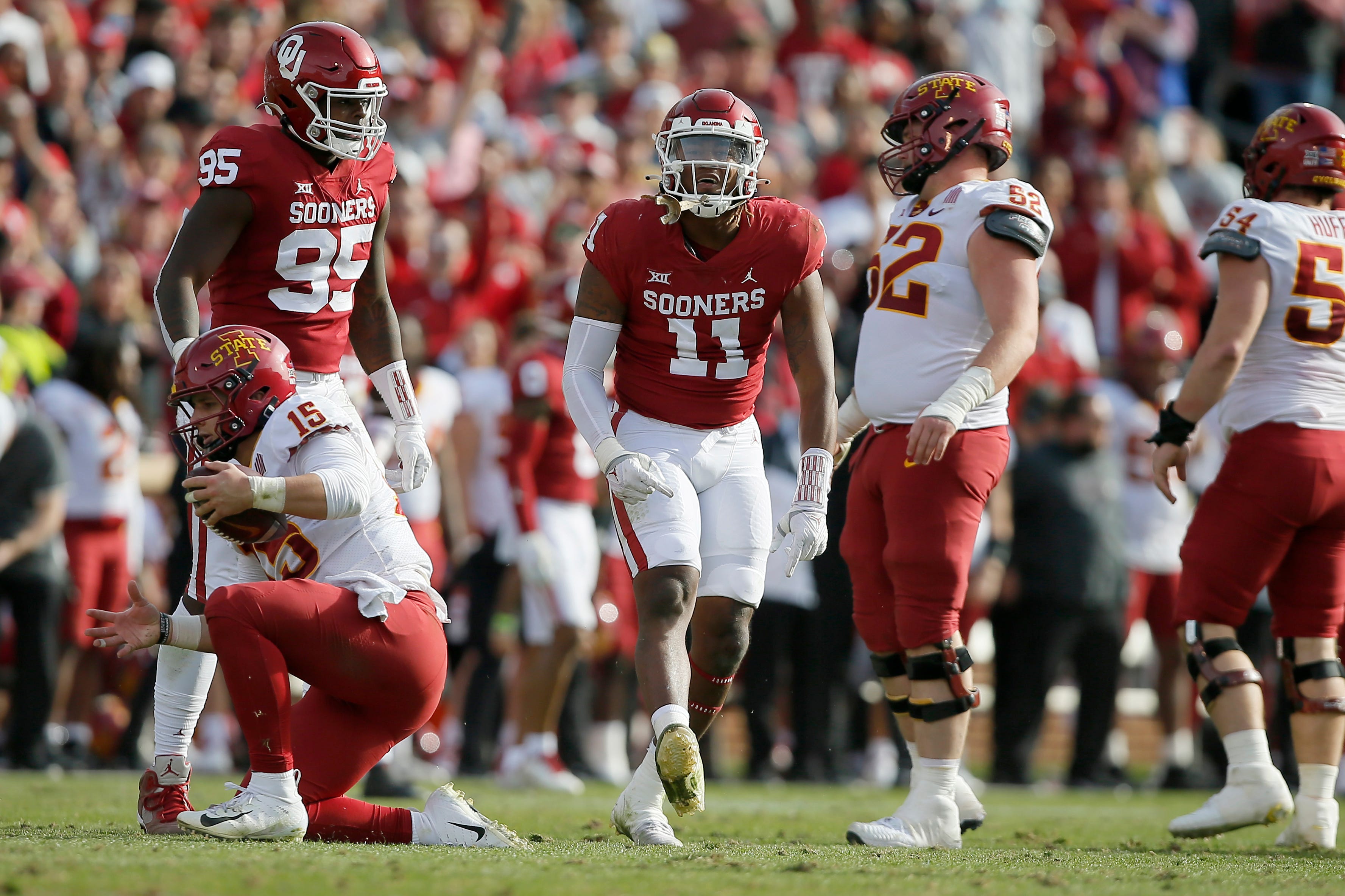 NFL Network's Daniel Jeremiah has labeled Nik Bonitto as the best value pick of the second round of the NFL Draft.
Prior to the draft, Jeremiah ranked Bonitto as the 44th-best prospect in this draft class in his top-150 ranking. About Bonitto, Jeremiah said, "If you're looking for an edge rusher in that range, [Oklahoma's] Nik Bonitto would be a home run… He's not Von Miller, but he kind of plays like Von, like a poor man's Von. He can really, really bend at the top of his rush and can do some nice things off the edge. So he's my 43rd player. I think I'm a little higher on him than the rest of the league, and I'm OK with that. That would be a heck of a pick."
Ironically, the Broncos used the pick to select Bonitto that they had obtained from the Los Angeles Rams in a trade for Miller.
In revisiting his pre-draft rankings, Jeremiah selected a top value pick for each round. Bonitto was the best value pick of the second round.
My top value picks 👇🏻 pic.twitter.com/WWlh6rV01m

— Daniel Jeremiah (@MoveTheSticks) May 2, 2022
Even Paton himself thought getting Nik Bonitto at pick No. 64 wouldn't be possible. At the Broncos Day 2 press conference, he shared that the Broncos were not confident in Bonitto slipping down, and they were "really close" to trading up to take him.
His gamble paid off as Denver was able to get their top guy without giving up any additional draft capital. 
When asked why the Broncos selected Bonitto, Paton said, "We just took him [because] he was the best player on the board, and he'll add. They're all different. They're all unique, they're all different. He just adds a little more explosion."
New Broncos quarterback Russell Wilson showed his support for the Bonitto pick on Twitter. 
BONITTO!!!!
Welcome to @Broncos Country! https://t.co/sCll6L9mlA

— Russell Wilson (@DangeRussWilson) April 30, 2022
Bonitto revealed that Wilson also called him that night to offer a personal congratulations.
Bonitto had a productive three seasons as a member of the Oklahoma Sooners. He accumulated 67 tackles, 33 tackles for loss, and 19.5 sacks. Between 2020 and 2021, he had 16 sacks in just 21 games. In 2021, he was awarded PFF's Big 12 Defensive Player of the Year.
While fellow teammates Bradley Chubb and Randy Gregory are the favorites to start the year as the Broncos' top two pass rushers, Bonitto will get plenty of opportunities to rotate in.