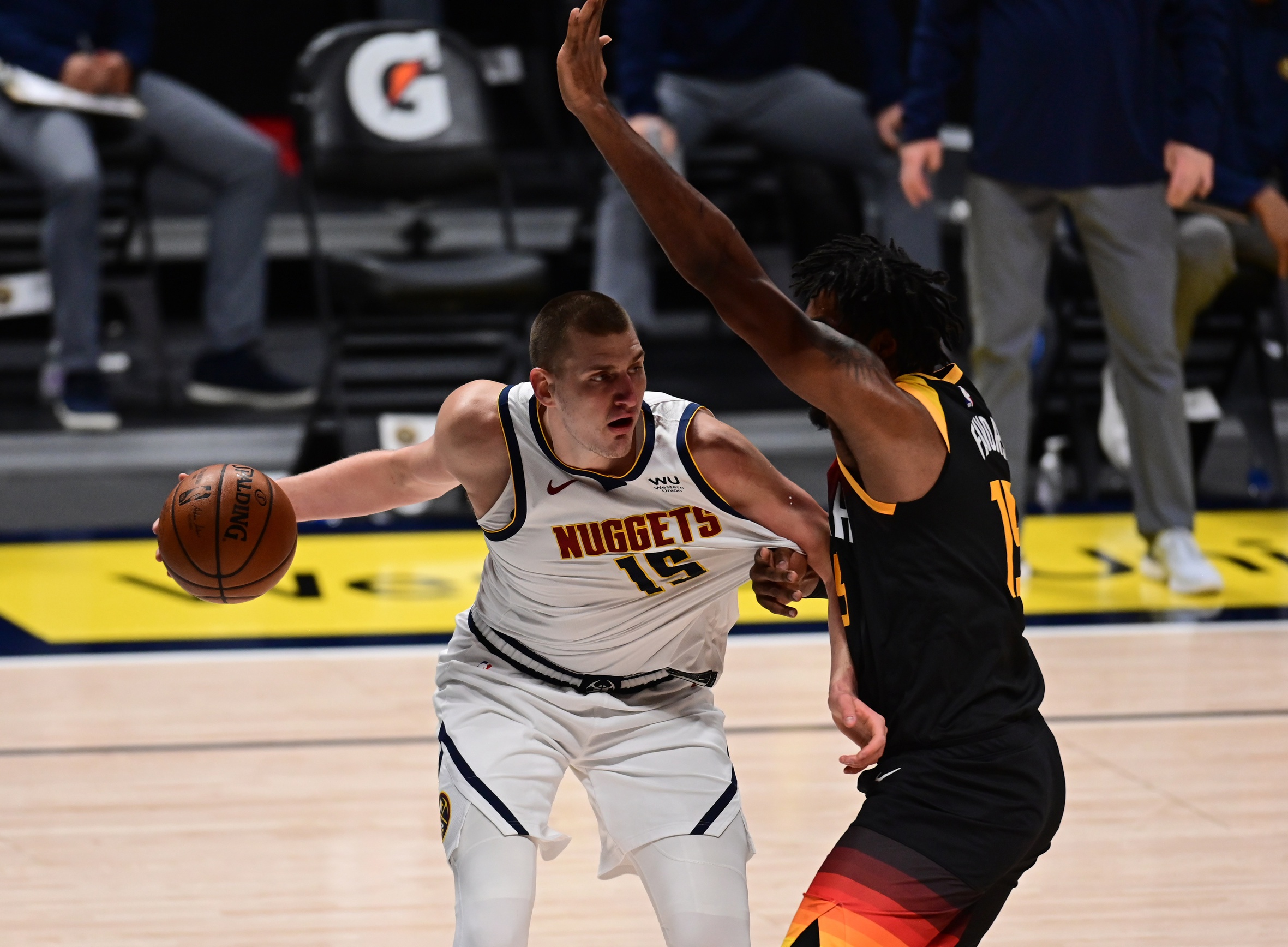 The Denver Nuggets just came off a long 5-game road trip, playing 6 games in 10 days but you wouldn't have been able to tell after the dominant performance they had against the Utah Jazz, snapping their 11-game winning streak in a 128-117 win.
Nikola Jokić matched his career high with 47 points on 17-26 shooting from the field. He went 4-4 from three and added 12 rebounds and 5 assists in 37 minutes of play. Jamal Murray wanted Mike Malone to keep him in the game longer so he could go for 50. Jokić wasn't concerned about his own numbers though.
"Hopefully I'm going to score when we need it and today we didn't need it," Jokić said. "It's just a game. I think the main thing for us is to win the game so I'm going to score however much I need to win the game."
Most NBA players would care about going for the 50 points but not Jokić. He didn't even know he was approaching 50 until Will Barton told him.
"I told him a couple minutes before to go get 50, man," Will Barton said. "But you know him, he don't care about that kind of stuff. He's just playing basketball, being aggressive, being who he is but we definitely wanted the big fella to get the big five oh tonight."
It's rare to find someone so unselfish but at the same time do whatever he wants whenever he wants night in and night out. Jokić has continued to improve on all cylinders from his passing to his three-point shot. Opponents have even tried to make him more of a scorer after he started the season averaging a triple double.
"If you play him straight up he's going to score," Malone said. "If you're going to be down the floor he's going to shoot the three. If teams are going to start double teaming he's going to find the open man and make you pay and that's what great players do."
Jokić is currently third in the league in assists which is unheard from a player of his size. He has completely revolutionized the center position being able to adapt more of a point guard role. If he's not scoring, he's helping his teammates score.
"There's really nothing they can do," Will Barton said. "And that's no disrespect to any defense or any team or any players, there's nothing they can really do. The guy really has no flaws on offense. He has no weaknesses."
As Jokić's game continues to improve so does his leadership skills. He was a quiet guy coming into the league but you can see he's a lot more vocal during timeouts, on the sidelines and during the games which has made the Nuggets a better team.
"It's definitely the most he has talked and he has progressed every year with it," Barton said. "But this year he is more commanding and more vocal and that's what we need from him. He's our best player."
Barton added 18 points to assist in Denver winning five of its last 6 games.
The Nuggets scored 15-17 from three-point range in the first half against a Jazz team that is ranked second in defensive efficiency. They were up 25 at halftime but Utah got within 5 points late in the third quarter. Losing big leads in the third quarter has been a recurring issue for Denver.
"I always tell our guys, don't get bored with success and understand why you got the lead in the first place," Malone said. "We've had multiple games that where great first half and we'll come out in that third quarter and we stop moving the ball, we stop making shots, we stop defending, or a combination of those things that allow teams to get back."
Denver figures out ways to close out games in the fourth quarter but maintaining big leads is a point of emphasis moving forward.