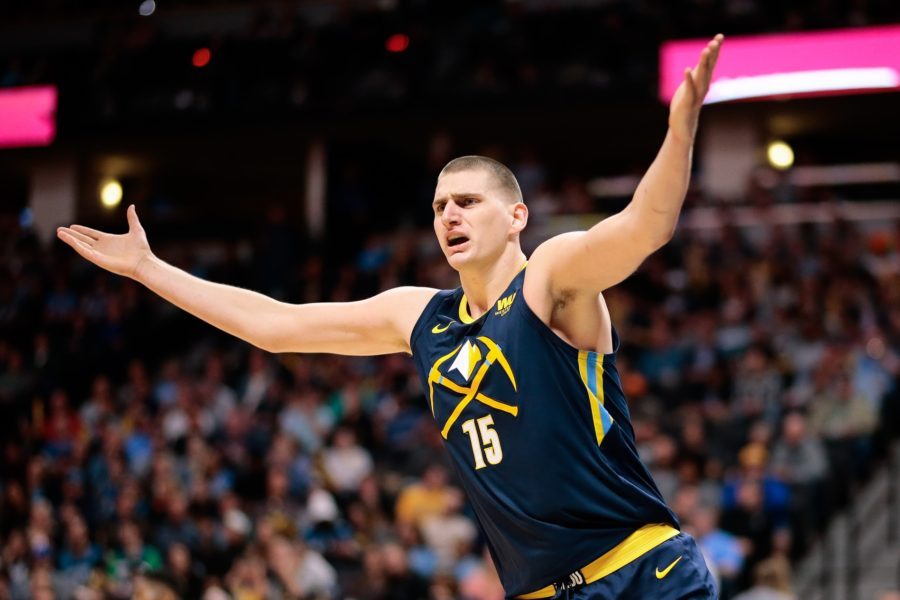 A look at the 2018 All-NBA teams shows that Denver Nuggets big man Nikola Jokic is starting to get the recognition he deserves as a dominant force in this league, but he's still not quite there as far as this season's top 15 players are concerned. Jokic was left off all three of the All-NBA teams.
The NBA announced the First, Second and Third All-NBA teams on Thursday, unveiling this season's top 15 players, by position, as selected by a panel of NBA media members.
The 100 voters selected two guards, two forwards and one center for each team based on performance during the 2017-18 season.
Denver's head coach Michael Malone campaigned for Nikola Jokic to be on an All-NBA team, but that didn't work, unfortunately. Malone even stated he, "didn't know what was going to happen," if Jokic didn't make one. And yet, here we are.
Looking at the season stats, it's tough to make a case that Nikola is any more deserving than Minnesota Timberwolves center Karl Anthony Towns, who was selected to the All-NBA 3rd Team. But, Jokic also received less votes than players such as Utah Jazz' Rudy Gobert, who received 51 votes, and Boston Celtics standout Al Horford, who received 32 votes. That's a travesty.
Karl Anthony Towns  21.3 PPG, 12.3 RPG, 2.4 APG, 1.4 BPG, 54.5 FG%, 32.7 3P%, 17.1 PIE
Rudy Gobert: 13.5 PPG, 10.7 RPG, 1.4 APG, 2.3BPG, 62.2 FG%, 26.6 3P%, 14.7 PIE
Al Horford  12.9 PPG, 7.4 RPG, 4.7 APG, 1.1 BPG, 48.9 FG%, 42.9 3P%, 13.4 PIE
Nikola Jokic 18.5 PPG, 10.7 RPG, 6.1 APG, 0.8 BPG, 49.9 FG%, 39.6 3P%, 16.9 PIE
Although Nikola didn't make any of the All-NBA teams, he did receive 28 votes this year after only receiving 12 last year, and that's a step in the right direction.