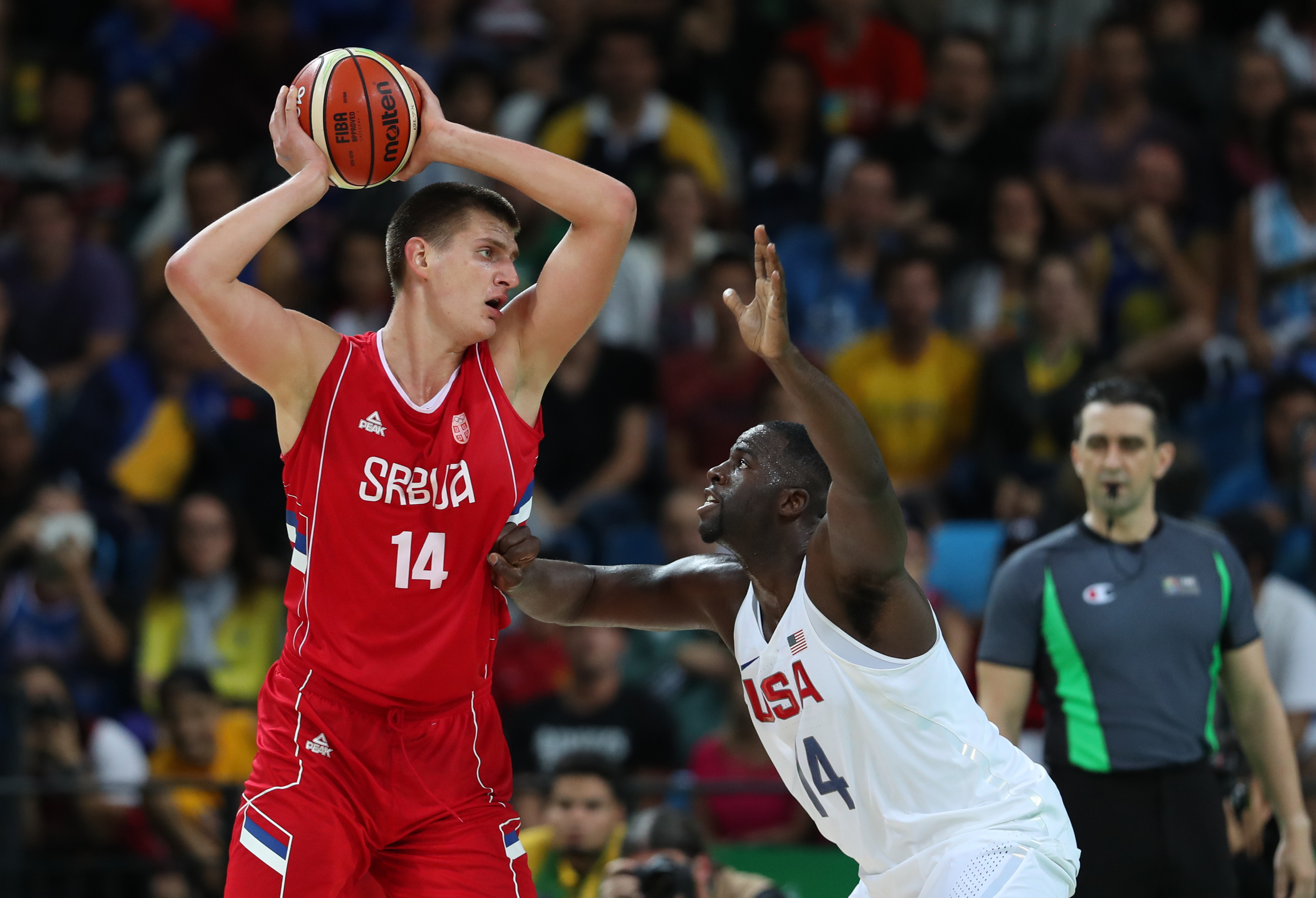 There is no greater honor for some basketball players than to play for their home country and now Nikola Jokic will be able to live out that dream once again as he gets set to play for the Serbian National team in the FIBA World Cup.
According to a Denver Nuggets source, the first-team All-NBA center will play for Serbia as they look to come away with a strong showing in the FIBA World Cup.
Jokic takes a lot of pride in representing Serbia on the international stage and, after a strong Olympic showing in 2016, he is now looked at as the face of Serbian basketball.
In 2016, Jokic played eight Olympic games and averaged 9.1 points, six rebounds, 2.4 assists, and 1.5 steals per game while playing 22.3 minutes a night. He also shot 50% from the field, 30% from three-point range and 76.2% from the free throw line.
In Serbia's four Olympic qualifying games in 2016, Jokic was even better. In those four games, he averaged 17.8 points, 7.5 rebounds and 2.8 assists in just 20.8 minutes per game.
Jokic's role will be much different this time around with the Serbian National team. In 2016, he was still growing into his skill set and had not exploded onto the scene. He was used more as a screen and roller off the bench which led to his impact being lessened. Now, it is hard to see Jokic being used as just a complementary piece after his ascension into the top-10 players in the entire National Basketball Association.
In 2018-19, Jokic had an incredible season averaging 20.1 points, 10.8 rebounds, and 7.3 assists in just 31.1 minutes per game. He then elevated his game to an entirely different level in his first postseason by putting up 25.1 points, 13 rebounds, and 8.4 assists in 14 playoff games.
Jokic will be able to continue carrying the country of Serbia on his back beginning August 31st when Serbia takes on Angola at 1:30pm MDT to kick off the FIBA World Cup.