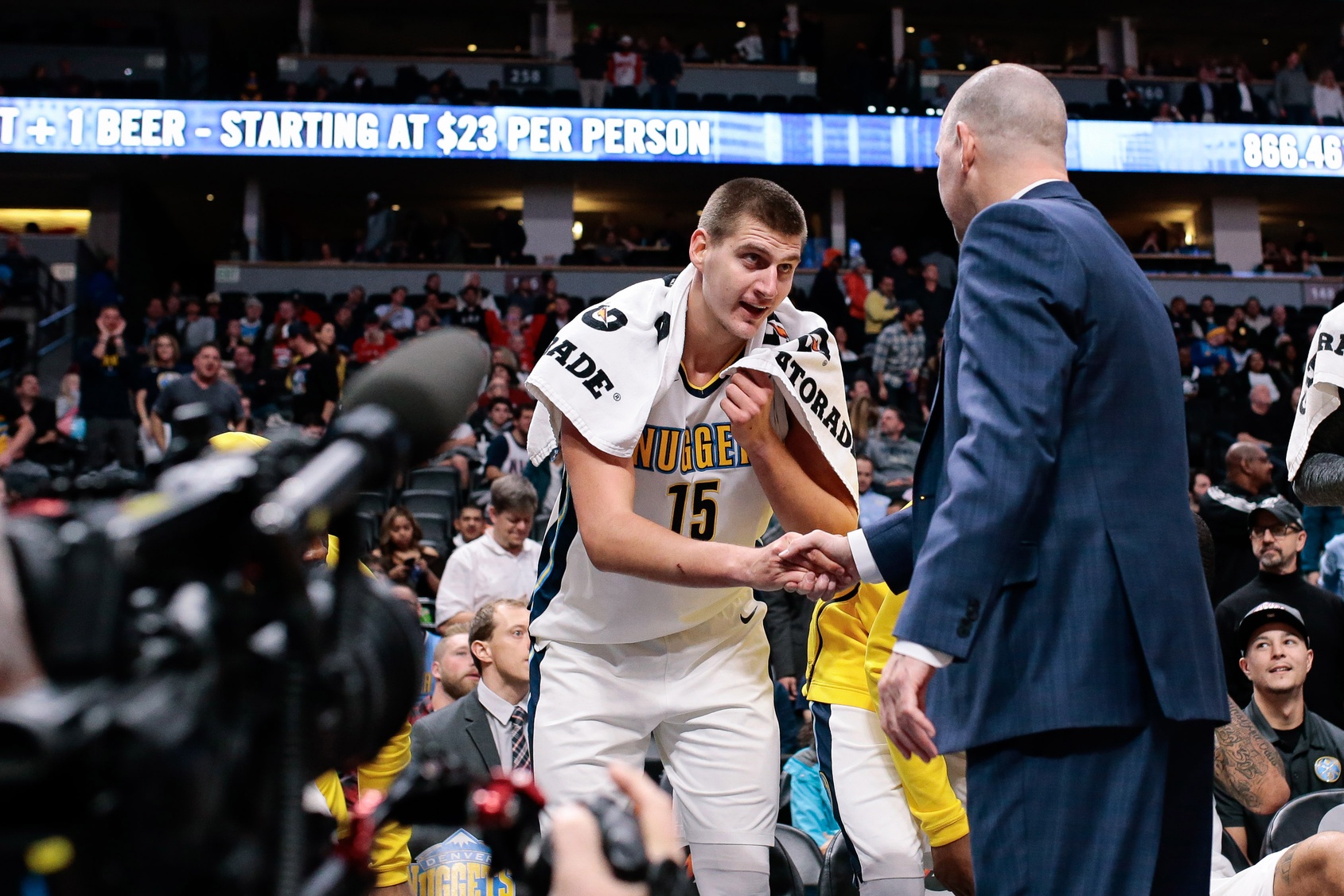 The NBA announced Monday that Denver Nuggets star center Nikola Jokic is the winner of the Western Conference Player of the Week award for Week 4 of the 2017-18 season. During the past week – which featured three games, all wins – Jokic averaged 22.7 points, 13.3 rebounds and 5.7 assists. Jokic is the first Nuggets player to win the Player of the Week award since Ty Lawson in March of 2013.
The Week 4 #NBA Players of the Week!

West: @JokicNikola15 of the @Nuggets

East: @tobias31 of the @DetroitPistons pic.twitter.com/z6kwTgXqRt

— NBA (@NBA) November 13, 2017
The Nuggets have won seven of their last nine games and are riding a three game winning streak – which included at career-high 41 points for Jokic against the Brooklyn Nets.
The Nuggets are in Portland Tuesday to face the Trail Blazers and former Nuggets center Jusuf Nurkic. Tipoff is at 8:00 p.m. MST.