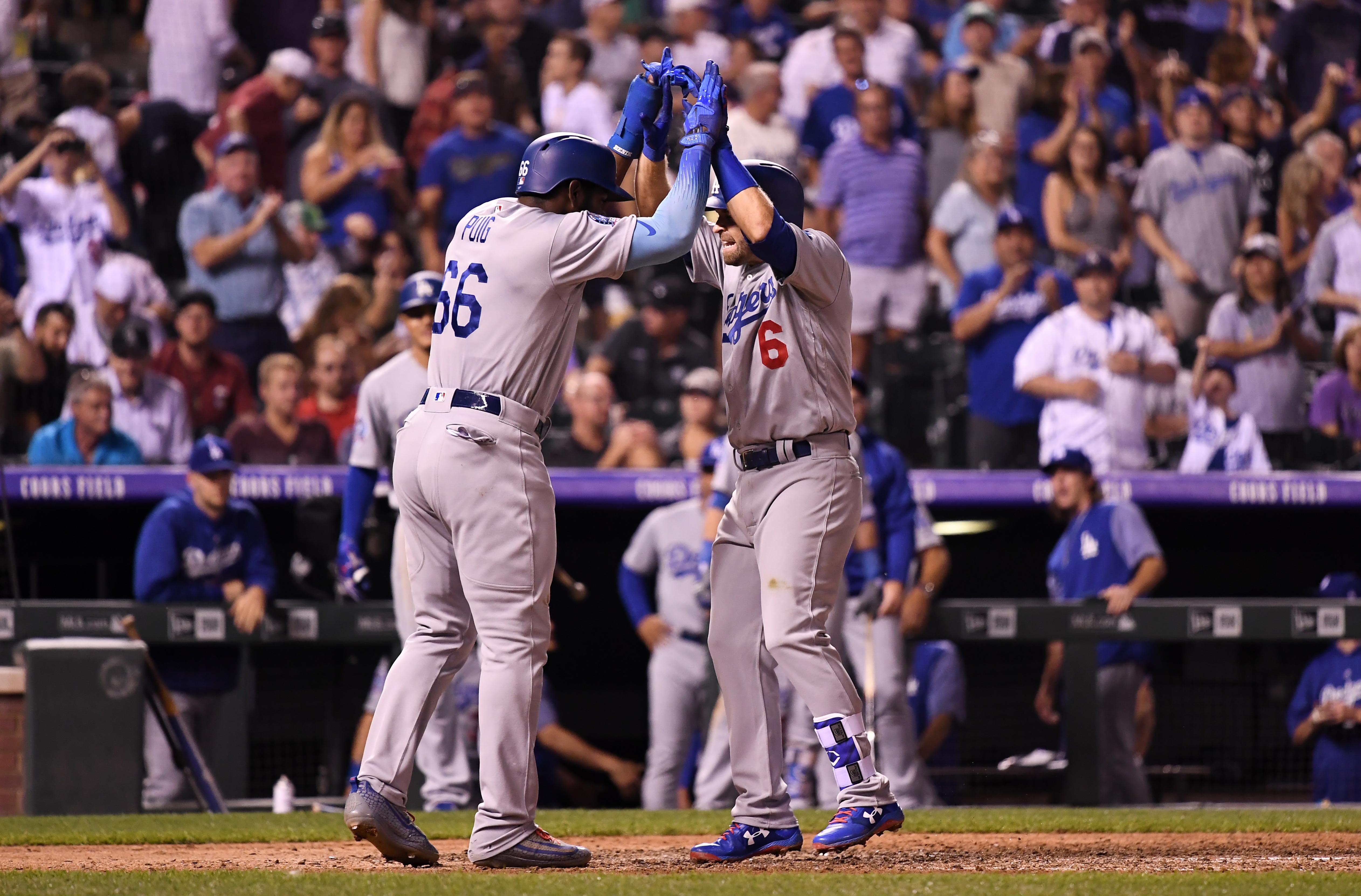 The Colorado Rockies lost to the Los Angeles Dodgers Thursday night, 8-5.
The Dodgers struck first blood in the second inning. Enrique Hernandez hit a one-out double off of Rockies' starting pitcher Tyler Anderson and then later scored via a sacrifice fly hit by Chris Taylor.
The Rockies managed to tie the game in the bottom of the fourth inning. Carlos Gonzalez worked a two-out walk and wound up scoring from first base on a RBI double hit by All-Star Nolan Arenado.
The game would remain tied until the seventh inning where the Dodgers platted a pair of solo home runs off the bats' of Joc Pederson and Max Muncy against Rockies' relief pitcher Scott Oberg.
The Rockies did answer in the bottom half of the seventh inning which started with a single from Arenado. David Dahl then worked a walk later in the inning, setting Colorado up with two base runners. After a single hit by Ian Desmond, Arenado scored on a passed ball. Chris Iannetta then proceeded to blast a three-run home run, pushing the Rockies out in front 5-3 after seven innings of play.
Seung-hwan Oh took over the pitching duties for the Rockies in the eighth inning and proceed to record two quick outs before surrendering a ground-rule double to Matt Kemp. From there, Cody Bellinger hit a two-run home run to center field, evening the game at five runs apiece.
The Rockies were unable to answer in the bottom of the eighth inning and the Dodgers proceeded to blow the game open in the ninth inning. Rockies manager Bud Black opted to roll with closer Wade Davis in the eighth inning in an attempt to preserve the score.
Davis instantly coughed up a solo home run to Taylor which put the Dodgers back out in front, 6-5. Davis then allowed a single to Yasiel Puig which followed with a wild pitch to Brian Dozier. Clearly rattled, the Rockies then opted for a mound visit in attempt to calm Davis down on the mound. Davis was unable to keep his composure and wound up surrendering three-run home run to Dozier, giving Los Angeles a 8-5 advantage that they would hold en route to victory.
The loss drops Colorado's record to 60-55 on the season.
The Rockies and Dodgers will continue their series Friday night at Coors Field with first pitch set for 6:40 MST.