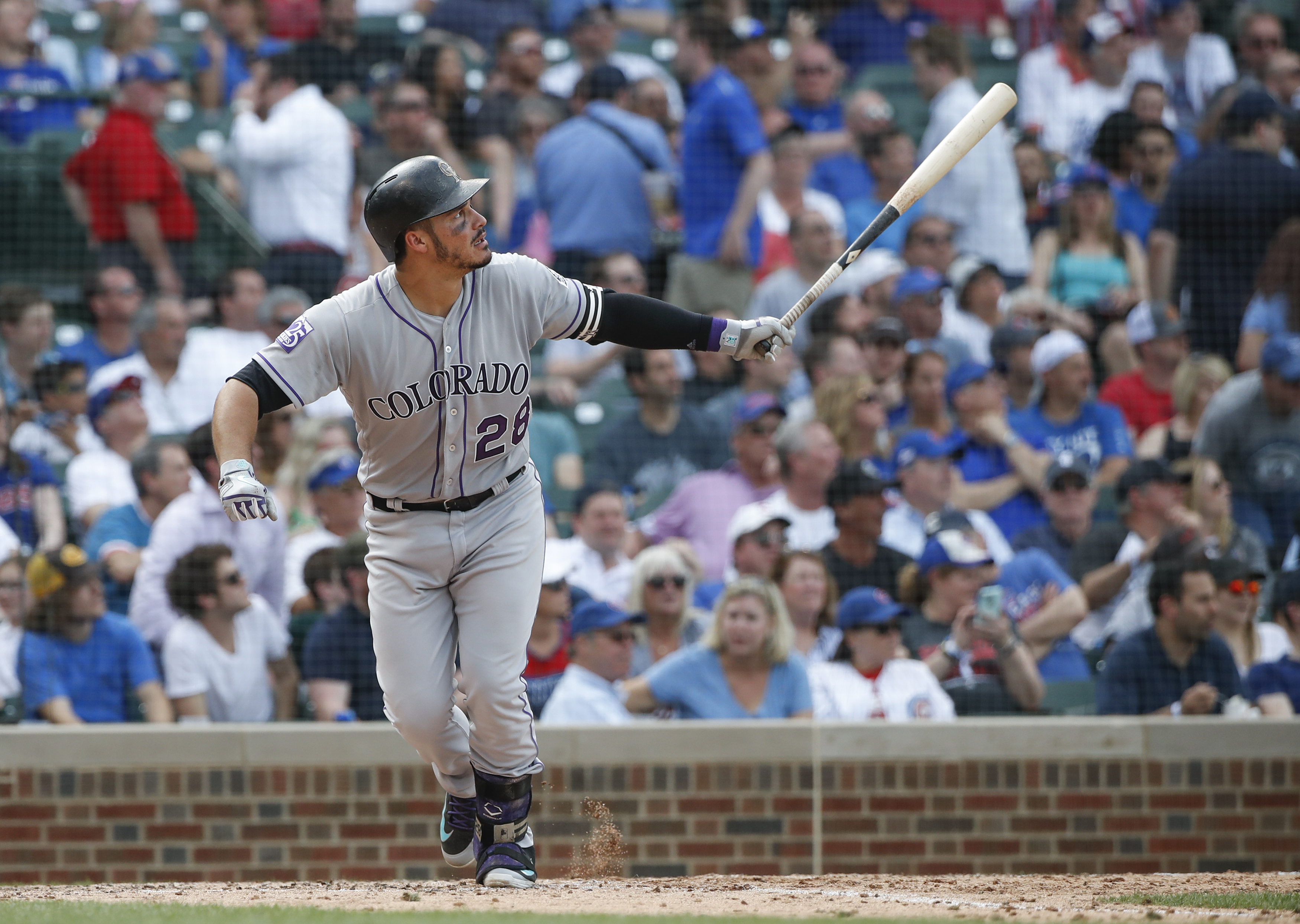 In a battle of lefties, the National League Wild Card Game will be started by 34-year old Jon Lester and 25-year-old Kyle Freeland. Lester, a three-time World Series champion, five-time All-Star and the NL's co-leader in wins with 18, has nothing to prove whatsoever. He's an elite postseason performer, and the Rockies will be hard-pressed to beat him. They couldn't in 2007, when Lester pitched the World Series clincher against the Rockies as a member of the Boston Red Sox in 2007… but that was over a decade ago.
Opposing him in purple is local product Freeland, whose 17 wins narrowly trail Lester, and whose postseason experience is non-existent. Freeland, pitching on three days' rest, is unquestionably behind the proverbial eight-ball.
That said, the Rockies, at .272, led the National League (and all of baseball) in batting average against lefties, and they also led the Senior Circuit in runs (258), hits (485), home runs (74), total bases (824), on-base percentage (.336) and OPS (.799). The Rockies know what problems Lester poses — but they're not likely to be afraid of him, either.
As for Freeland, he'll be making his debut on the road and with only three days' rest, so the Rockies' bats will need to pick up the slack if they're to advance to the Divisional Round for the first time since 2009.
In their third game in three different cities, it's imperative for the Rockies to get an early lead; the Cubs' bullpen is in disarray thanks to injuries, and it was the weak spot of the team to begin with. Colorado's lineup has to focus on hitting line drives instead of home runs, avoiding strikeouts that waste their precious 27 outs, and do all the little things — advance the runners with sacrifices and ground balls, taking the extra base, and play mistake-free defense if they're to defy the odds in Wrigleyville on Tuesday night.
| | |
| --- | --- |
| Rockies | Cubs |
| 1) Charlie Blackmon, CF | 1) Ben Zobrist, LF |
| 2) DJ LeMahieu, 2B | 2) Kris Bryant, RF |
| 3) Nolan Arenado, 3B | 3) Anthony Rizzo, 1B |
| 4) Trevor Story, SS | 4) Javier Baez, SS |
| 5) Matt Holliday, LF | 5) Albert Almora, Jr. CF |
| 6) Ian Desmond, 1B | 6) Daniel Murphy, 2B |
| 7) David Dahl, RF | 7) Willson Contreras, C |
| 8) Chris Iannetta, C | 8) David Bote, 3B |
| 9) Kyle Freeland, SP | 9) Jon Lester, SP |