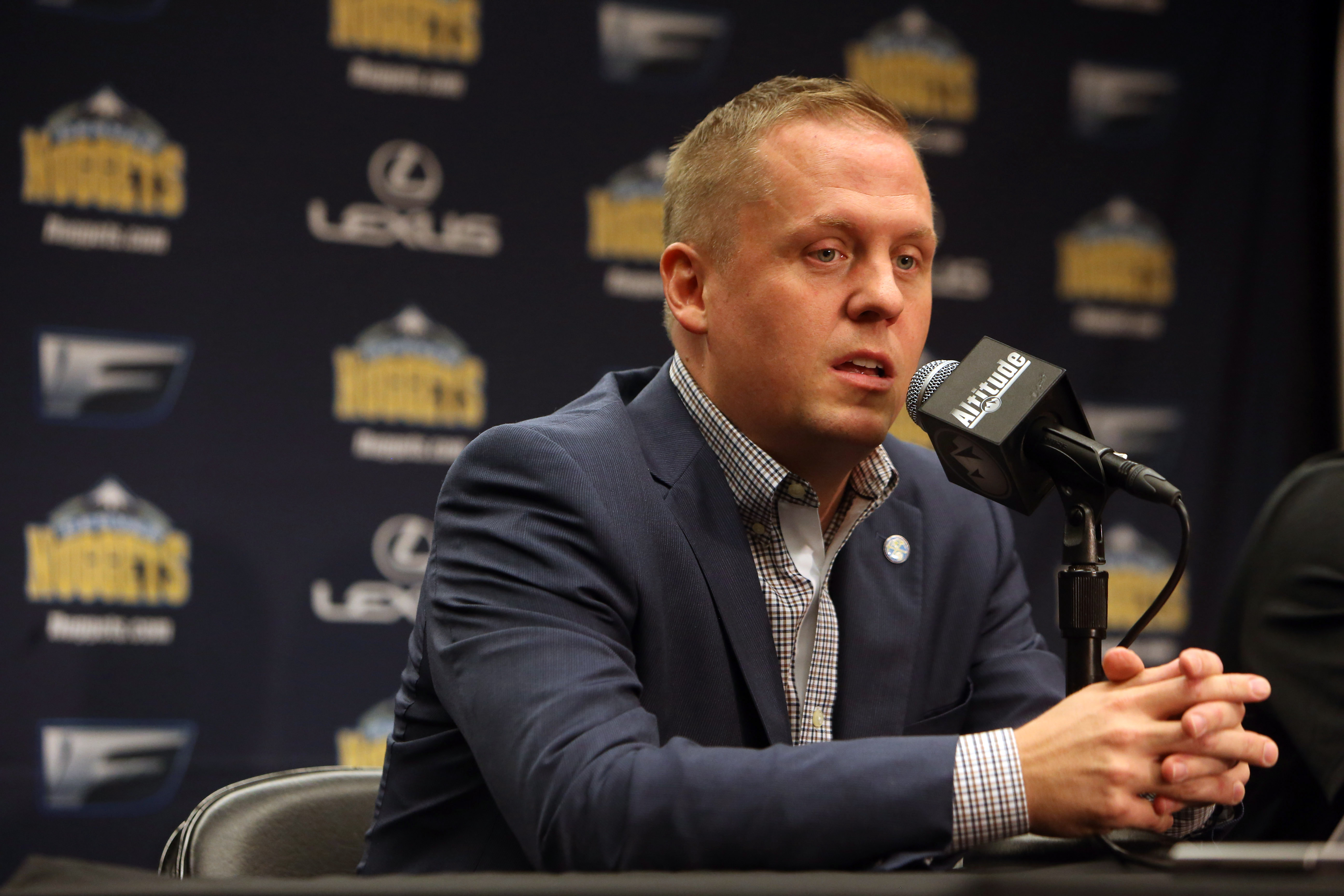 The Denver Nuggets have had their eye on two major accomplishments this season. The first is building toward a successful future and the second is making the playoffs this season. After Thursday's NBA trade deadline passed, playoffs may be in the future for Denver this season; however, the future of the Nuggets very much remains a question.
The only move Denver was able to pull off in addition to Mason Plumlee before the deadline passed was acquiring Roy Hibbert from the Milwaukee Bucks in exchange for a top 55 protected second-round pick in 2018.
There were multiple reports that the Nuggets put a "monster" package together for the Indiana Pacers in attempt to acquire Paul George. The Pacers decided against it; and it was probably the best thing that could happen to Denver because the star was clear about his intentions not to sign long-term with the Nuggets.
It was good to see Denver at least try to land a big name at the deadline, even though their attempts failed, reminiscent of when the team tried to come to terms with Dwayne Wade before the star chose the Chicago Bulls over the summer.
The problem is that the Nuggets still have the same underlying issue as they did last summer. The team is still very much searching for their future identity. That, and Denver has a clogged roster with a mix of young talent and seasoned veterans.
All we have learned this year is that the Nuggets are committed to four young players as their future in Nikola Jokic, Jamal Murray, Gary Harris and Juancho Hernangomez. You can also throw Mason Plumlee in that group, after Tim Connelly made it public that the team intends on re-signing him. The rest of the roster is really just a guess at this point.
Emmanuel Mudiay has not panned out since being selected seventh overall in 2015, and has recently been benched. The future of Danilo Gallinari is uncertain, because he will opt out after this year and command a lot of coin in his next negotiations. Wilson Chandler seemed very happy with the Nuggets a year and a half ago but has grown discontent with his role. Kenneth Faried was a name in trade rumors until about a month and a half ago. Will Barton was also a name people thought could go, because he is a very good player who has a trade-friendly contract. We do not know what the future holds for veterans Darrel Arthur, Jameer Nelson and Mike Miller. And, it seems a little early to tell what Denver's intentions are with Malik Beasley.
By not making a deal prior to the deadline, all the Nuggets have done is put way more pressure on Connelly over the summer. Judging by the attendance this year at Pepsi Center, fans are not going to wait on this team much longer, and that is going to eventually be a problem for ownership. Denver needs to find a way to get good and get there fast. And, sorry making the playoffs in a bad Western Conference this season does not count.
The Nuggets really do have the assets to get a big time deal done. I do not know what happened in the talks leading up to the deadline. Based on reports, I do feel that Denver was asking too much for the parts they wanted to move, like Gallinari and Chandler.
There are three names to keep your eye on this summer for Denver to really improve. Those names are: Otto Porter Jr., Paul Millsap and Gallinari.
First, the Nuggets are going to have all the money in the world to spend in free agency. By no means does that mean they should spend any of it on Gallinari. He will be asking for close to a max deal, and Denver would be foolish to open up the bank for a solid third option that is very injury prone. Porter Jr. and Millsap would be good options that the Nuggets could have the ability to land over the summer. And, both would be great fits around Jokic who is the centerpiece to everything Denver is trying to build around.
This of course is just as much a dream for me as it is an option. The Nuggets would look really good with a starting lineup of Murray, Harris, Porter Jr., Millsap and Jokic with Nelson, Barton, Beasley, Chandler, Faried, Plumlee and Hernangomez serving as the primary bench players. It could happen; however, Connelly made it much more difficult on himself by not striking a deal prior to yesterday's deadline.
The biggest miss by Denver in negotiations prior to the deadline in my opinion was not moving Gallinari. The Nuggets could have gotten him off the books and probably would have received a first-round pick in June as compensation. This could have been an extra pick that the team could have dangled over the summer in addition to all the other assets they have in order to strike a deal.
It is not the end of the world Nuggets fans; however, it could be if the roster looks like this again at the beginning of next season. This is going to be a large upcoming summer for Connelly and the Nuggets.