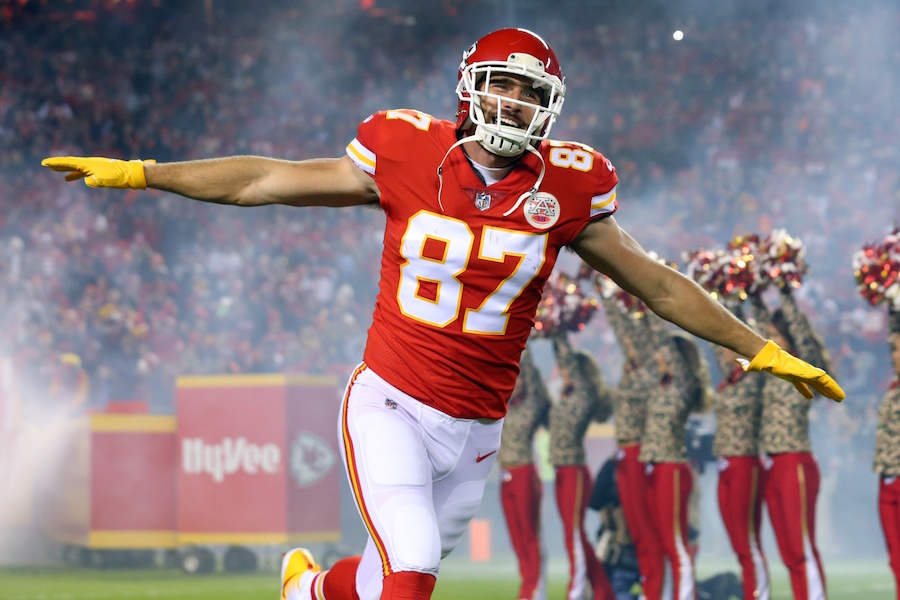 Week 3 of NFL regular season is upon us, and FanDuel Sportsbook is both kicking off and capping the betting action in states such as Colorado with a pair of outstanding offers.
Notably, FanDuel is offering new players a $1,000 risk-free first bet, along with remarkable 15-1 odds (+1500) on the weekend's best game between the Baltimore Ravens and Kansas City Chiefs.
Click here to get FanDuel Sportsbook, grab a $1,000 risk-free bet, and either the Chiefs or Ravens to win at 15-1 odds on Monday night.
When these two elite AFC squads meet to close out Week 3 in Baltimore, it's going to be a high-stakes clash. In anticipation of one of the most hyped Monday Night Football showdowns in recent memory, FanDuel Sportsbook is going all-in to ensure it's the go-to sportsbook for Colorado bettors (and in other states where FanDuel is live) looking to put action on the game.
FanDuel Sportsbook 15-1 Ravens vs. Chiefs Odds Boost
Sometimes games are billed as "the game of the week," or "the game of the year," but in this case, Ravens vs. Chiefs will likely be on the short list. In fact, this will most certainly be one of the most heavily bet prime time contests at FanDuel Sportsbook this season.
Dating back to last season, the Ravens have won 14 of their last 15 games. The lone loss, of course, came in a postseason stunner against the Titans. Meanwhile, the Chiefs are riding an 11-game winning streak that includes a victory in Super Bowl 54. If you recall, it was the Chiefs who took advantage of the Ravens' unexpected stumble en route to that title.
Now, these two teams square off in what many expected to be last year's AFC title game, and two of football's brightest stars in Patrick Mahomes and Lamar Jackson go head-to-head.
While you never know what the game will bring, FanDuel Sportsbook is ready to deliver.
Along with its standard menu of odds boosts and unique betting markets, FanDuel is unveiling a no-brainer 15-1 odds boost on either the Ravens or Chiefs to win on Monday night.
Currently, the Ravens are a three-point favorite and a -178 moneyline favorite at FanDuel Sportsbook. However, with this boosted +1500 odds boost, bettors who back either of these two title contenders will receive a massively enhanced payout.
How to Get the FanDuel Sportsbook 15-1 Odds Boost
This offer goes down on Monday night, but there are plenty of reasons to jump in right now. FanDuel Sportsbook is giving all new players $1,000 ahead of this weekend's action, including a $1,000 refund on split/majority decision losses for UFC 253 on Saturday night.
Get rolling with FanDuel Sportsbook by clicking right here .
New users located in New Jersey, Pennsylvania, Indiana, West Virginia, Colorado, and Illinois can wager $10 to win $150 on either team to win this massive Monday night showdown.
After registration and first deposit occur, this special offer will appear in the app where the normal NFL odds appear. It will also appear as the top market in the app. Those signing up on desktop (you can do that here), must later download the app, which also triggers the market.