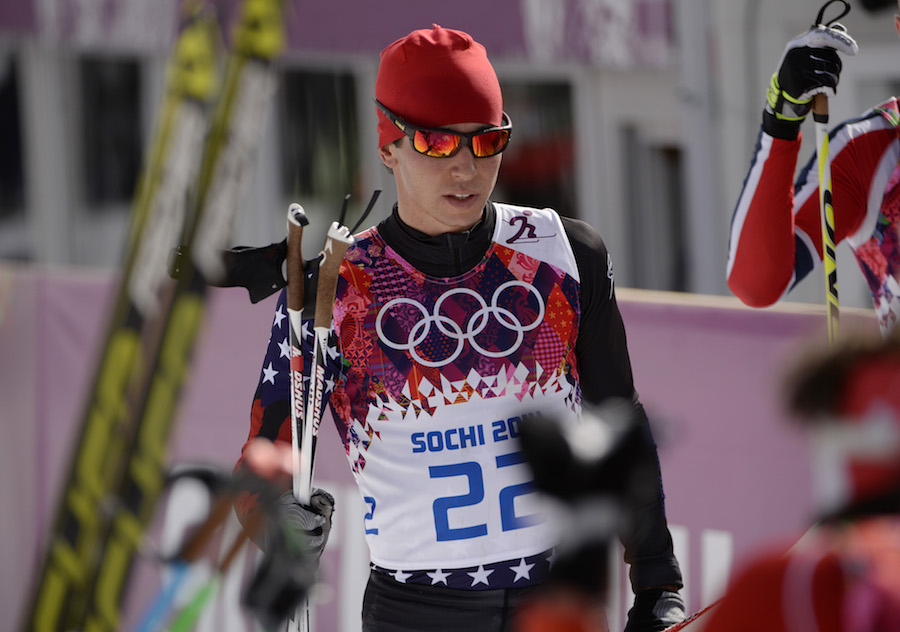 Noah Hoffman had a successful 2014 Winter Olympics, finishing top 30 and as high as 10th in each of his four events. But after Sochi his career took a turn. He broke his fibula in his first race of 2015 and missed all but the last race of the World Cup season that year.
For the next few months Hoffman focused on training and fitness. He ended up overworking himself and the plan backfired. Hoffman missed majority of the 2016-17 season with pneumonia. At this time he started to question whether it was worth it to keep going with the sport he had loved his whole life saying, "I came close to walking away from the sport multiple times over the last 24 months," in an interview with Aspen Daily News on Jan. 27.
After contemplating putting an end to his ski career, Hoffman decided to keep on pushing and was able to get back on track during the summer of 2017. Hoffman has worked tirelessly over the last six months and believes in PyeongChang he "can go put down some of the best results of my career."
The Olympic courses in South Korea are rather hilly and with slow snow coating them, which fits Hoffman's ideal style of racing. After four years of twists and turns, Hoffman enters his third Olympics feeling confident saying recently in his "Nordic Notes" special to the Aspen Times, "I feel tested and tough. I am no longer putting pressure on myself or carrying expectations. I feel as though I am playing with house money; I have nothing to lose."
Twenty-four months of injuries, illness, and loss of interest in the sport have made Hoffman find a new appreciation for his sport and made him realize he cannot take his time in Korea for granted. Every day on his personal blog, noahhoffman.com, he has posted various experiences he is having with top athletes from around the world.
Hoffman, like every athlete, will enjoy every second of the 2018 Olympic games. With nothing to lose and many sources of motivation, look for Hoffman to have one of the best performances of his life when he starts competition Feb. 11.