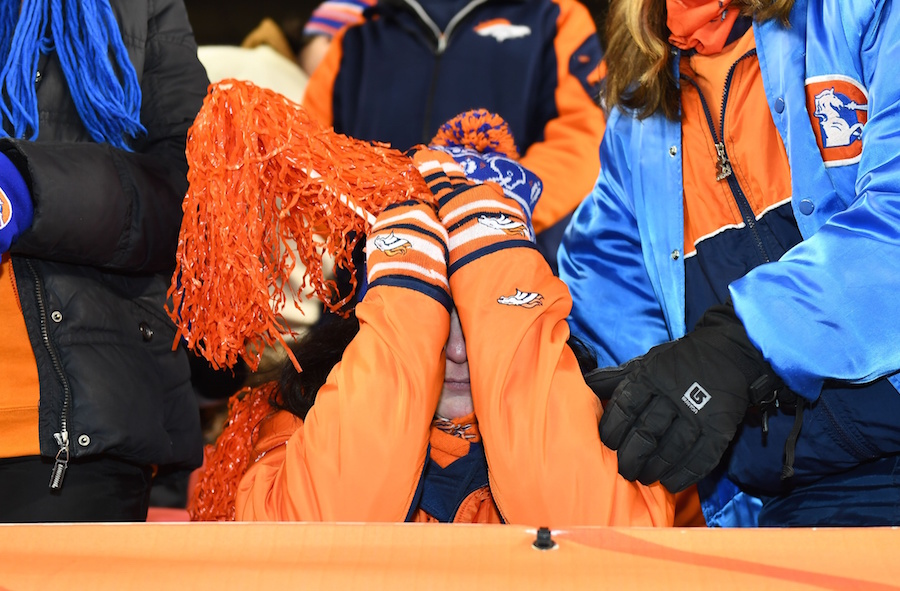 The Denver Broncos are falling into a scary trend. A rudderless ship in the night with no direction.
That's plagued the Broncos at the No. 1 position in sports, quarterback, since "18" hung up the cleats for the final time.
To refresh your memory; Mark Sanchez, Trevor Siemian, Brock Osweiler, Paxton Lynch, Case Keenum, Joe Flacco, Brandon Allen, Drew Lock, Kyle Sloter and Chad Kelly all at some point in the last four years found themselves on the roster, or taking practice reps, or in-game starts, or in Denver's eyes has/had franchise quarterback potential, yet four years later, it hasn't panned out with any of them. While fans may have lost their minds about some candidates (Kyle Sloter) over others (Mark Sanchez) Denver nonetheless continues to seek a franchise quarterback.
On the latest edition of the Broncos Blitz podcast. Host Ronnie Kohrt and guest Zach Segars discuss the Broncos issues at quarterback and how they root back to post-Peyton Manning.
Should Drew Lock see the field now? Should the Broncos turn to the draft? Why Brandon Allen and why are the Broncos seemingly making contradictory moves against the vision that was laid out? All discussed in the latest edition of the Broncos Blitz podcast.