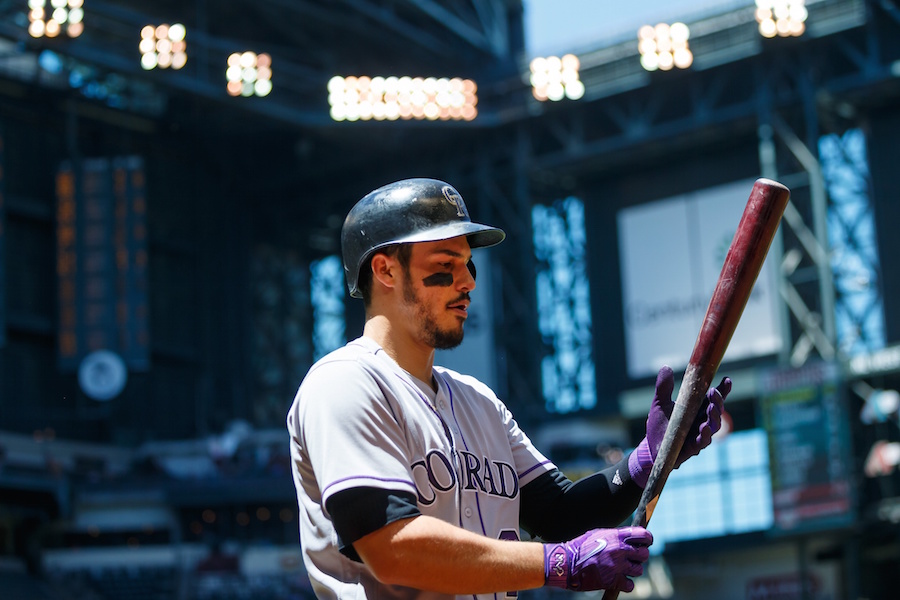 The reigning back-to-back MLB RBI champ remains in great shape to retain his title. On Friday night in Miami, Nolan Arenado became the first player in 2017 to reach 100 RBIs on the season.
Arenado drove himself in as No. 100 on the season, with Charlie Blackmon just a few steps ahead of him at No. 99. The Rockies' third baseman drove an 88-mph changeup over the right-centerfield wall off Jose Urena to reach the century mark faster than anyone in the big leagues.
Nolan Arenado with 100 RBI on the season after this shot pic.twitter.com/3s1ofD0aPc

— Sports Illustrated (@SInow) August 12, 2017
Arenado reached 100 RBI in 112 games played in 2017, 10 games faster than he did it in 2016.
In 2016, when he led baseball with 133, he reached that mark in game No. 122. In 2015, when he started his run by driving in 130 runs, it took him 128 games to reach 100.