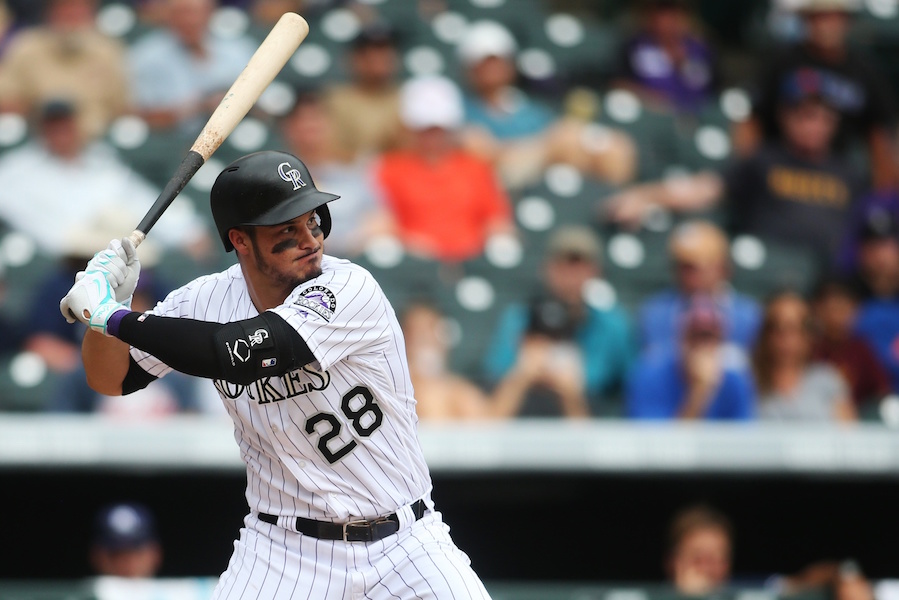 Led by a career day from All-Star third baseman Nolan Arenado, the Colorado Rockies earned their fourth victory in a row, defeating San Diego by a final score of 18-4 in the finale of a series sweep of the NL West rivals.
The sweep marks a significant step in the right direction for the Rockies who sputtered heading into the All-Star break. The series, as a whole, was a coming-out party for Colorado's offense, with Wednesday's victory being the icing on the cake. Just about every Rockies hitter had a great game at the plate, but Arenado was the most impressive of the bunch.
Wednesday was a career day for Arenado who continues to play at an MVP-caliber level this year.
Arenado belted three home runs Wednesday (in three consecutive innings), the first three home run game of his career, bumping his season batting average up to .309. In addition, his seven-RBI day pushed him ahead of Nelson Cruz for the most in baseball and tied a career high.
Also, his five hits marked a single-game career high, making for another historic day for the 26-year-old phenom. He became the first player in Rockies history with five hits, three home runs and 7 RBIs in a single game.
Other bright spots were Charlie Blackmon who had a trio of hits, including a home run, raising his batting average up to .329 on the season which ranks second behind only Bryce Harper among outfielders.
Gerardo Parra had a solid game too, tallying four hits to continue along his prolonged tear since returning from the disabled list. Since rejoining the Rockies, Parra is hitting over .500.
On the defensive side, Jon Gray logged six innings, allowing four runs on seven hits; all four runs came in the sixth. While it was not Gray's best performance, Wednesday's start was a nice follow up to his eight-run, two-plus inning outing in New York.
The sweep was important for Colorado, but now they will set their sights on the Pittsburgh Pirates who have the second-best record in baseball since June 10. Colorado and Pittsburgh open a three-game series on Friday.