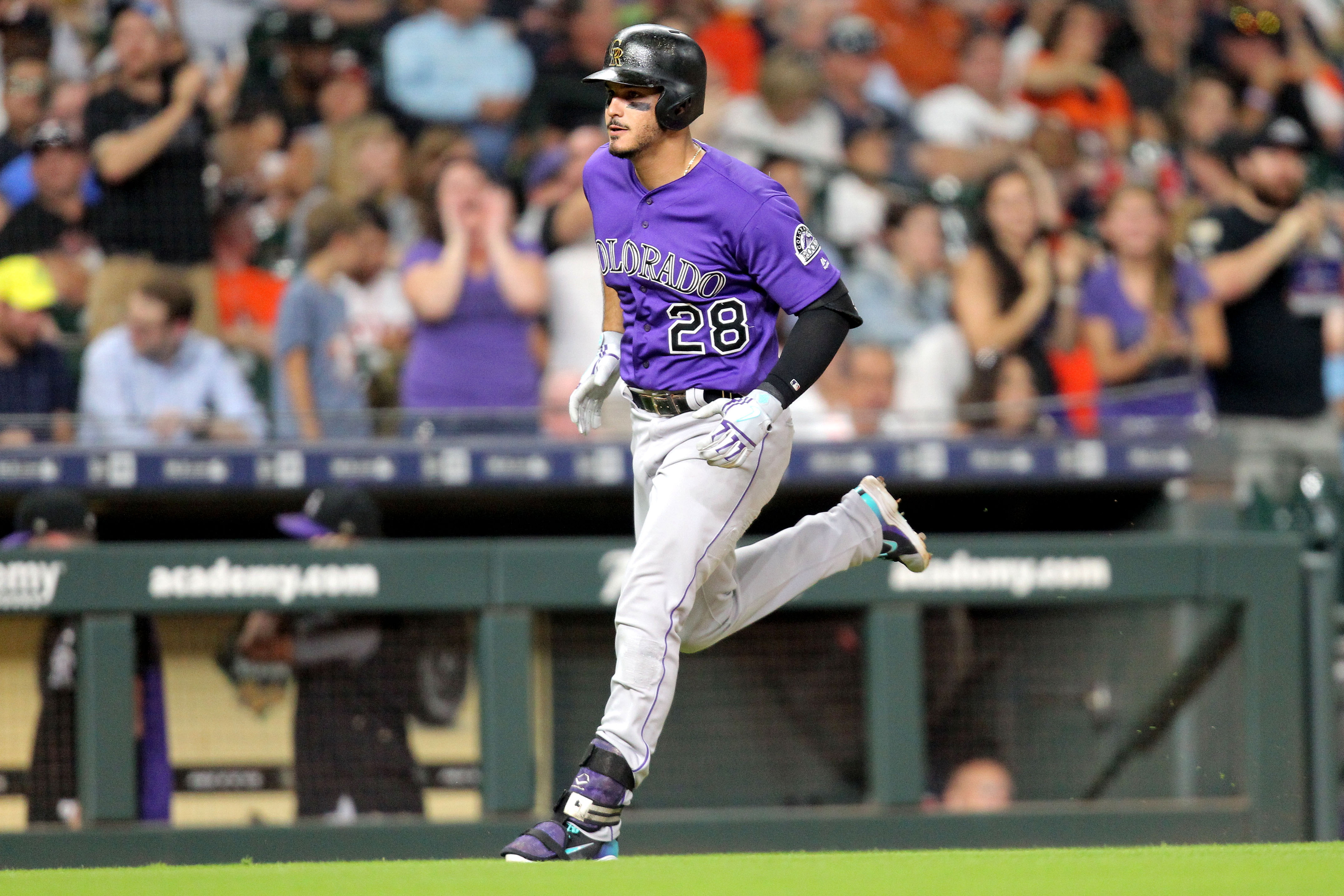 Nolan Arenado is the best third baseman in the MLB, and that's no hyperbole.
He's a five-time gold glover, in only six seasons of play, as one of the greatest defenders in the game today, regardless of position. What's more, Arenado rakes; his .306 batting average is fourth-best in the National League this year, as are his 84 RBI on the season.
But, rewind to 2015, and no one has hit as many RBI as the Rockies third baseman; he has 477!
Nolan Arenado clinched his 4th 30-HR season tonight, knocking in 2 RBI.

His 477 RBI over the last 4 seasons are most in MLB over that span. pic.twitter.com/T6PchhbYg1

— ESPN Stats & Info (@ESPNStatsInfo) August 15, 2018
What's wild is the Rockies' superstar is 51 RBI ahead of the second-best batter over the last four years; it's not even close!
Twice during that span, Arenado has led the NL in the category, in 2015-16 with 130 and 133 respectively. This year, he's on pace for "only" 117 RBI if he were to play in 155 games.
Those home runs are certainly helping, and Arenado moved into some stellar company in Colorado Rockies history by enjoying his fourth season of 30-plus home runs. He joined Todd Helton (6), Vinny Castilla (5) and Andres Galarraga (4) in terms of 30-home run seasons.
His home run last night in Houston helped Colorado jump out to the 2-1 lead in the sixth inning which they would never relent as part of a three-game winning streak.
Without a doubt, Arenado — only six years into his career — is one of the elite players in Colorado Rockies history.
But, what if he's actually the greatest third baseman in the history of the game? That's what Phillies legend Mike Schmidt said yesterday.
Are #Rockies Nolan Arenado and #Rangers Adrian Beltre already all-time greats? #Phillies legend Mike Schmidt thinks so.

"I get a lot of credit for third base, but you have to start thinking about some new people."

#BEBOLD #Rockies25th #TexasRangers pic.twitter.com/jdEmRke90d

— MLB Network Radio on SiriusXM (@MLBNetworkRadio) August 13, 2018
Is Arenado the greatest third baseman of all-time? OK, let's not get ahead of ourselves. For now at least, it's really difficult to argue he's not the best third baseman playing today.
Watch Nolan and the Rockies take on Houston in the second game of a short, two-game series tonight. First pitch is scheduled for 6:10 p.m. MST.