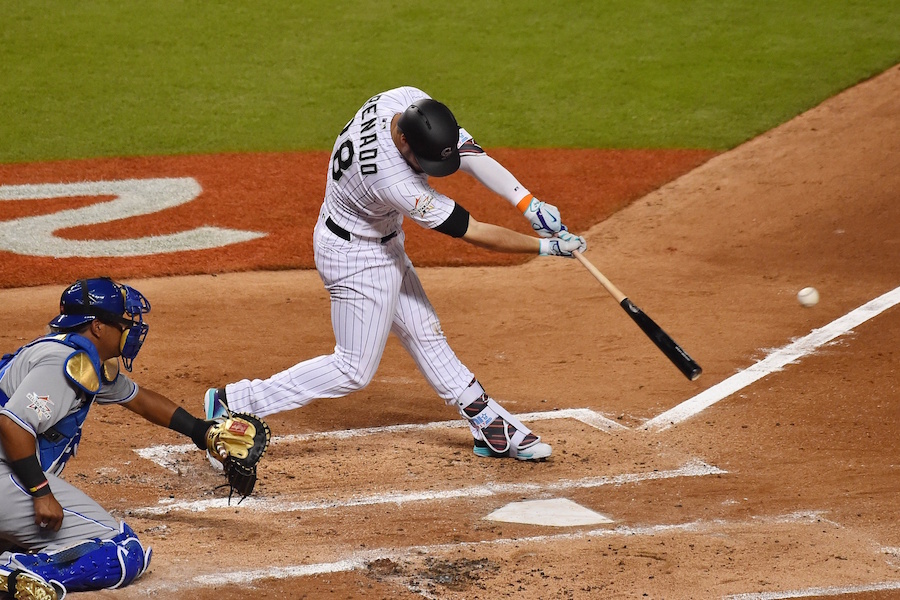 Playing in his third consecutive All-Star Game and making his first start, Nolan Arenado made Colorado Rockies history on Tuesday. With a pair of singles – one in the second inning and one in the fourth – Arenado became the first player in Rockies history to record multiple hits in an All-Star Game, according to Rockies PR.
Nolan Arenado (2-for-2) is the first Rockie with multiple hits in an @AllStarGame.#NolanBeingNolan ⭐️ pic.twitter.com/UmmJ1JRRli

— Colorado Rockies (@Rockies) July 12, 2017
Arenado was hitless in his two previous trips to the All-Star Game. He was 0-for-3 off the bench in 2016 and struck out in his only at-bat in 2015.
His first hit came off American League starter Chris Sale of the Boston Red Sox. The second was off Kansas City's Jason Vargas.
Unfortunately for the National League All-Stars, Arenado did not get any farther than first base either time on base. He was the first out in a 4-6-3 double play in the second. Then, in the fourth, he was thrown out at second by Mookie Betts trying to advance on a deep fly ball to straightaway center field.
Arenado's teammate, Charlie Blackmon, who was starting in center field for the NL, was 0-for-3 with a fly out to right, a strikeout and a ground out to shortstop.