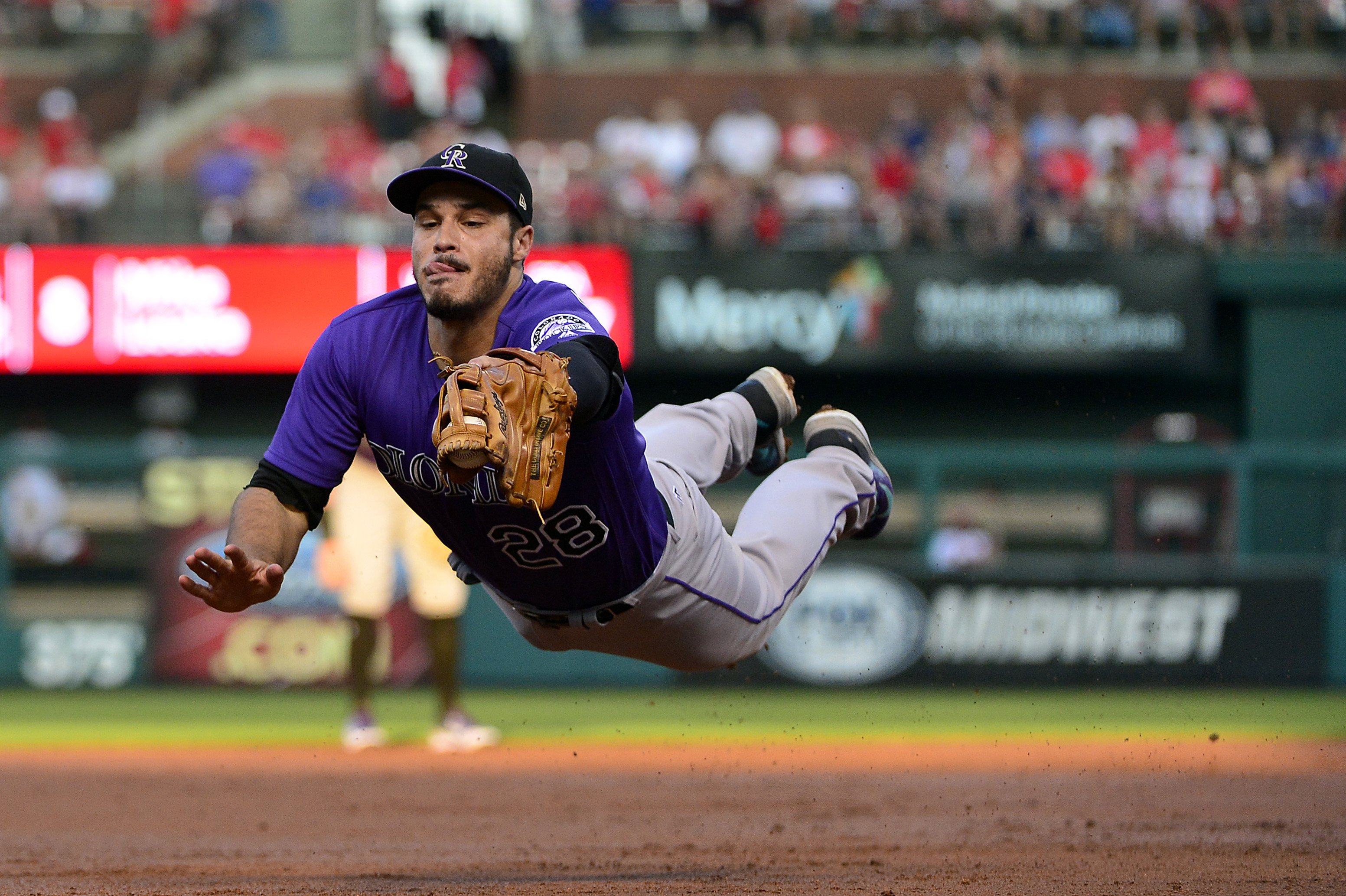 Nolan Arenado was named a finalist for the National League MVP Monday. The Rockies third baseman already has won the Gold Glove Award for the NL, but will now be up against Javier Baez (Chicago) and Christian Yelich (Milwaukee) for the prestigious honor.
Arenado, 27, has finished in the top-five for the MVP in each of the last three seasons, but has never won the award.
The veteran is coming off of a 2018 season in which he hit .297 and had the highest on-base percentage of his career (.374). His .561 slugging percentage was his lowest total since 2014, but only Trevor Story and Christian Yelich finished with better figures.
Arenado's 38 home runs led the National League, and his 110 RBI was good for second in the NL, behind Baez (111).
Arenado helped guide the Rockies to its second-straight postseason appearance, and second-highest win total in the 25-year history of the franchise (91).
The winner of the MVP will be announced Nov. 15 on MLB Network.