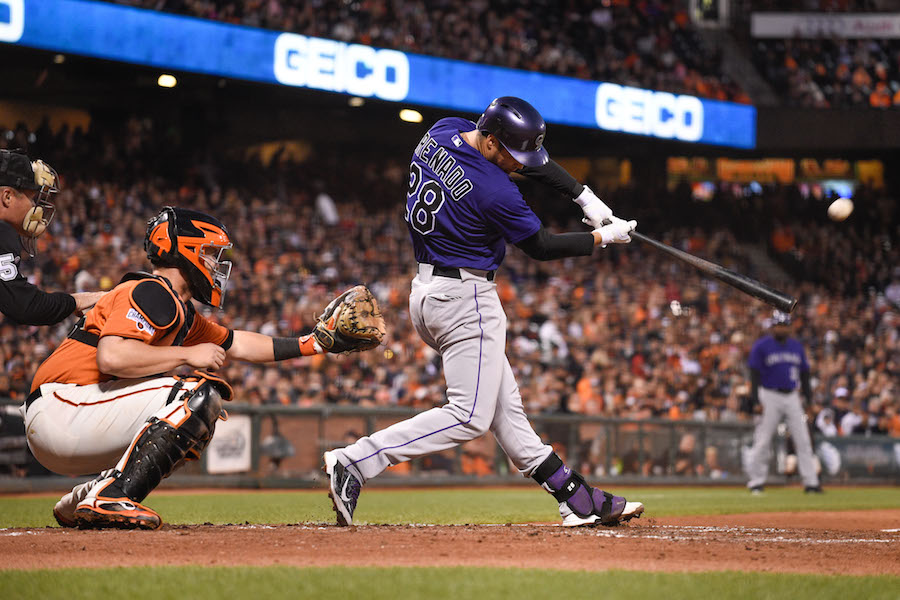 Major League Baseball has seen an increase in the use of the "infield shift" – moving three infielders to one side of the infield against a pull hitter – with increasing frequency over the past five or so years.
ESPN documented annual increases of 93 percent, 77 percent and 73 percent from 2011 to 2013. Data was note widely available for 2014 and 2015, but the trend seems to be the same.
Teams are now even practicing and employing the shift during Spring Training, as Rockies third baseman Nolan Arenado experienced on Wednesday in a 7-4 loss to the Los Angeles Dodgers.
Nolan Arenado talks postgame 03.16.16
The three-time Gold Glove third baseman added a Silver Slugger award last year after leading MLB in RBIs and tying for the NL lead in home runs. Now that he's a legitimate power bat and offensive threat, Arenado can expect to see the shift far more frequently this year.
He faced the shift against LA, but still went 3-for-2. He spoke with the media postgame about hitting against the shift.