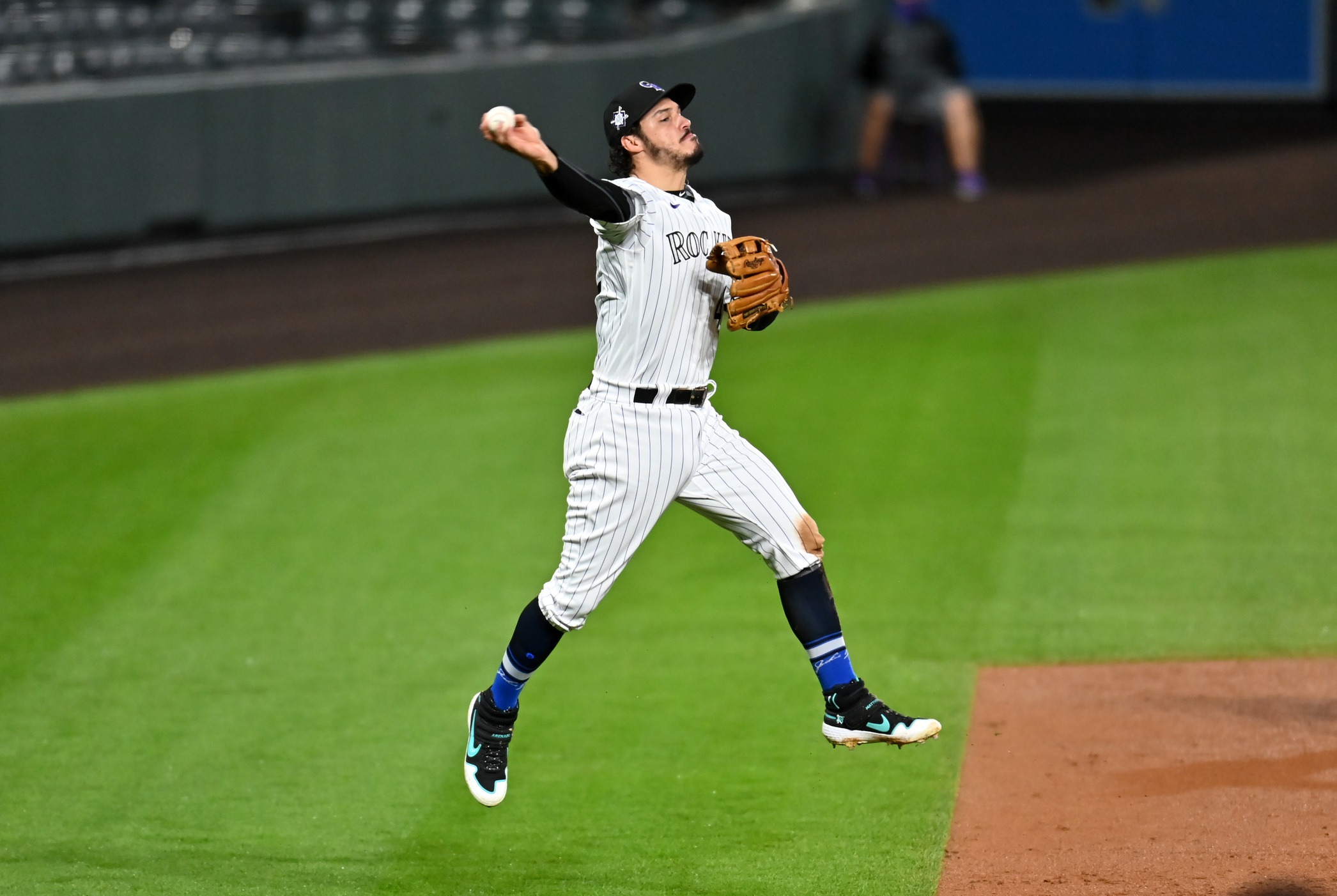 The Colorado Rockies are in discussions with the St. Louis Cardinals regarding a potential trade involving star third baseman Nolan Arenado, according to Ken Rosenthal of The Athletic.
Talks are in the early stages, per reports; no trade is imminent and there's nothing credible in terms of other players being discussed. But Arenado would likely be willing to waive his no-trade clause in order to join the Cardinals, Rosenthal says. Arenado could even agree to make adjustments to his opt-out clause, which is scheduled to kick in after the 2021 season.
The Cardinals' farm system is solidly middle of the road, but they do have three top 100 overall prospects in outfielder Dylan Carlson, left-hander Matthew Liberatore, and third baseman Nolan Gorman. It's not a stretch to say that one or more of those players could be involved in a trade for Arenado, who ranks seventh in the National League in fWAR since debuting in 2013 and is consistently one of the best defensive players in baseball by any metric.
The Rockies have also had discussions with the Atlanta Braves, according to Rosenthal, though those talks apparently didn't progress beyond basic pleasantries.
Any trade of Arenado, a potential future Hall of Famer, is going to be met with skepticism by Rockies fans and people who cover the team. But the Rockies, who lost 91 games in 2019 and performed at the same pace in the pandemic-shortened 2020 season, have a farm system that ranks in the bottom five in baseball and far too many holes on the big league roster than they're capable of filling via trade, free agency, or otherwise.
That unfortunate situation could also determine what the Rockies decide to do with several other players, most notably Trevor Story. The star shortstop is set to hit free agency next offseason. The Rockies haven't exactly made it a secret that they're interested in signing him to an extension, but unless Story wants to sit through at least a few years of some sort of half-measured rebuild, such a deal might not come to fruition.
In that case, this certainly won't be the last we hear in 2021 about the Rockies engaging in talks to ship stars out of Denver.