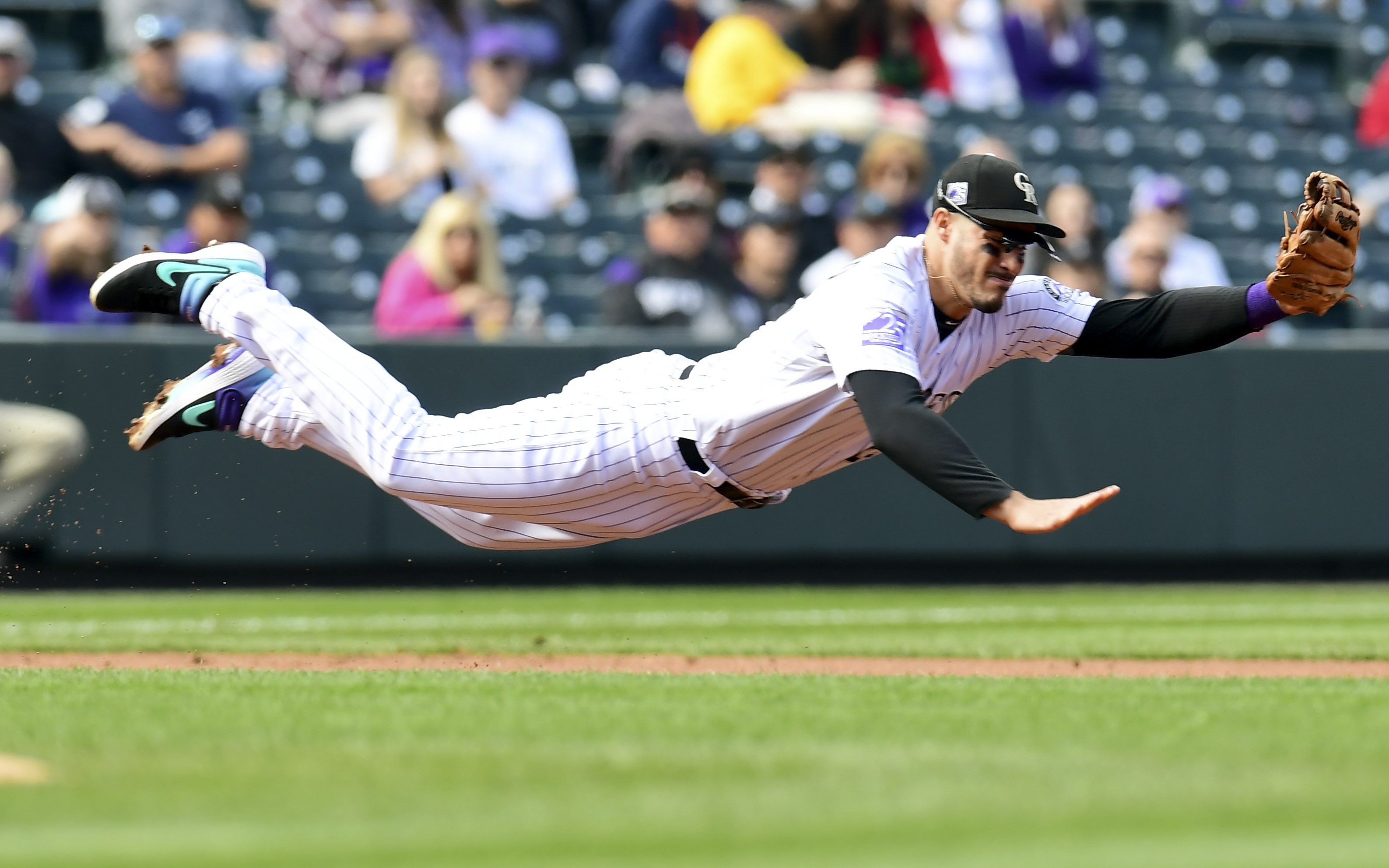 A streak of six straight Gold Gloves, a record to start a career, and now a pair of consecutive Platinum Gloves will adorn the trophy case of Colorado Rockies' third baseman Nolan Arenado.
Announced late Friday night at the Gold Glove ceremony, Arenado is now the only National League player to win multiple Platinum Gloves, trailing only St. Louis Cardinals' catcher Yadier Molina (4).
A Platinum Glove is given to each league's leader in the Society for American Baseball Research, and the society's new SABR Defensive Index, otherwise known as "SDI." The index goes alongside voting to determine a winner.
For the first time this year, Arenado is joined by fellow El Toro High School graduate, Matt Chapman. A member of the Oakland Athletics, Chapman also brought in a Gold Glove and Wilson Defensive Player of the Year for the American League, not only at the hot corner but overall for the entire MLB.
Arenado committed a mere 14 fielding errors throughout the season en route to league-highs in assists (312) and putouts (108), the latter being his highest total since 2015.
In the awards season, Arenado has racked up a Gold Glove, Platinum Glove, Silver Slugger and is a finalist for the NL Most Valuable Player. His final nomination will come to a conclusion on Thursday when the winners for each league's MVP are announced.
Without a doubt, Arenado was the Rockies' MVP, helping push them into the postseason for a second straight year, even if the team fell flat against the Milwaukee Brewers in the NLDS.