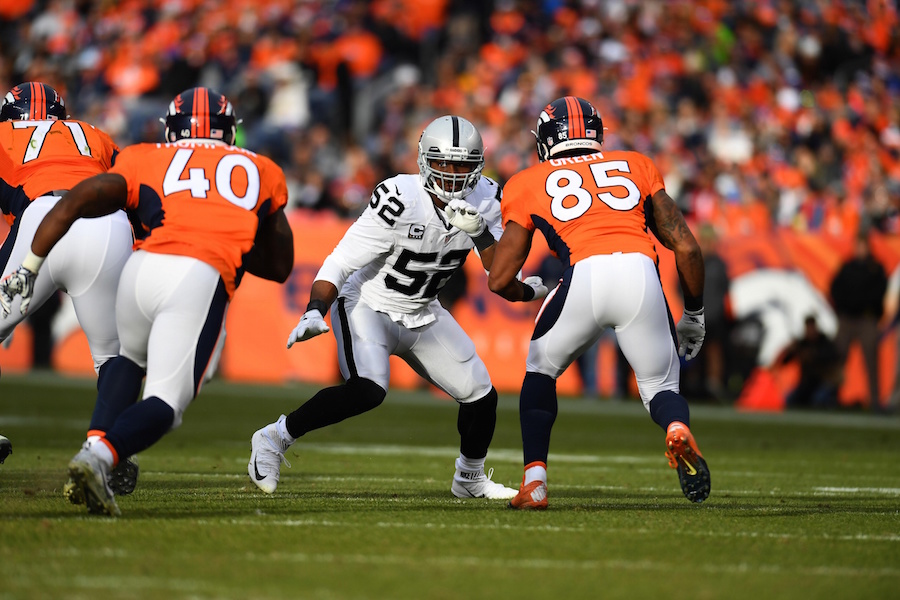 You want the straight dope, sports fans? I'll give it to you.
For those of you unfamiliar with my body of work in Mile High Sports Magazine, allow me to introduce myself. My name is Norm LaChatlier (that's French for "The Chatlier"), and I've been employed by Mile High Sports for more than 15 years now. It's the longest standing gig I've ever had. Typically speaking, I piss off my employer long before the 24-month mark, so I'm gladly writing on borrowed time. However, that's what the folks here at MHS have basically asked me to do.
"Shoot straight," they told me. "Tell it like it is."
I've become known as an equal-opportunity offender. As the kids like to say, "IDGAF."
You gotta question? I'll answer it. But don't be surprised when it's not the same fluffy, politically correct baloney most of my media colleagues dish up.
Anytime you need to know anything, feel free to shoot me a note. Email [email protected], write "Question for Norm" in the subject line, and hopefully Ottewill will forward it to me.
(Note that after 15 years, nobody here is entirely comfortable with me having a company email address; I'd give you my AOL account, but I like to save that for the internet's "adult" opportunities as well as my wife's QVC habit, which is best when monitored.)
Here's what you people asked me this month…
How painful was the Siemian-Lynch quarterback battle?
I'd put it right up there with my second vasectomy.
What will the Broncos record be in 2017?
Broken.
Would you trade for Kyrie Irving?
That's like asking me if I'd like to go to Hawaii, but not telling me the cost.
How many games will Trevor Siemian last this season?
Given that Khalil Mack is in town in Week 4, I'll go with 3.5.
How awesome is CSU's new football stadium?
Only as awesome as the crowd that fills it up.
Did Pablo Mastroeni get a raw deal?
Walt Weiss thinks so.
Is Paxton Lynch officially a bust?
He's still no Brock Osweiler.
Are the Rockies going to totally collapse and miss the playoffs?
I don't care so long as they hit the over.
How many bad draft picks is John Elway allowed?
Who's going to do anything about it?
Was Greg Holland just a mirage?
If you squint your eyes in the desert he looks just like Huston Street.
Will Von Miller break the single-season record for sacks?
Only if Roger Goodell finally gets his 18-game season.
What happened to the Outlaws in the title game?
Spoiler Alert: They lost.
Has Cargo finally found his groove?
They've been calling him Stella in the clubhouse.
Does Garett Bolles seem ready to be a starter?
He holds better than Ty Sambrailo.
Are the Nuggets falling too in love with their young talent?
I hear Tim Connelly has a Gary Harris tramp stamp.
Is Nolan Arenado already the greatest Rockies player of all-time?
Not until they buy him a horse or trade him to Toronto.
How long until the Broncos defense is chirping at the offense again?
Who says they aren't already?
Will the Buffs make a bowl game again this year?
Probably not one we want to watch.
Fun offseason for the Avalanche, eh?
Golfing, fishing, hunting, late night runs to Tim Horton's. What's not to love?
Who is going to be the Broncos breakout star this year?
Jake Butt's Twitter mentions.