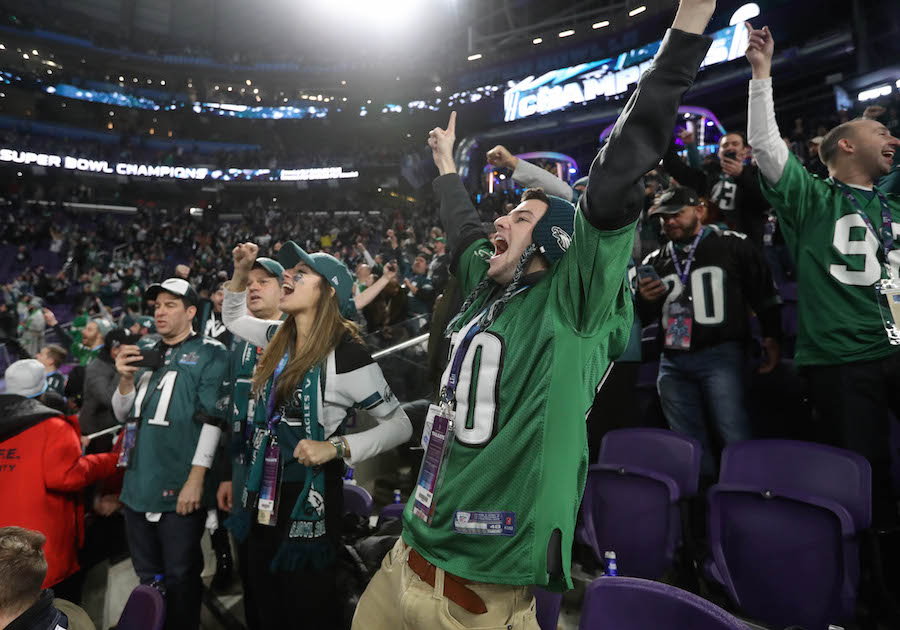 The Cheez Whiz hangover has finally subsided and the grease if off the light poles in Philly. The Eagles are "Big Game" (I don't want to get sued) champions, but the real winners are those of you who emailed me with questions about the game.
Here's what you asked me about the Eagles and Patriots…
Was that the greatest Super Bowl of all time?
No, but it was fun. Unless, of course, you enjoy defense. I'm biased, but XXXII is pretty hard to beat.
Since the Patriots lost, is there any chance that Tom Brady winds up in Denver?
Perhaps on a publicity tour with Giselle, a business trip to sell knee-high Uggs or most likely a brief stop at DIA en route to an Aspen vacation. Otherwise, hell no.
Nick Foles or Kirk Cousins?
I'd take either for one game, and neither for 16.
Does defense still win championships?
Nope. Trick plays and quarterbacks who can also play receiver do. At least until Week 1 next season when it will all change again.
If Vance Joseph were coaching the Eagles, do you think they're hoisting the Lombardi?
No. And Philly would have started burning four months ago. Speaking of burning, I think that's what just happened to my keyboard, which I just spit coffee all over.
What was the best Super Bowl commercial?
Nobody puts Baby in a corner.
By chance were you hanging out with Malcom Butler on Saturday night?
Nope. But early Sunday morning's still a bit of a blur…
***
You gotta question? I'll answer it. But don't be surprised when it's not the same fluffy, politically correct baloney most of my media colleagues dish up.
Any time you need to know anything, feel free to shoot me a note. Email [email protected], write "Question for Norm" in the subject line, and hopefully Ottewill will forward it to me. Sometimes he'll even put it in his magazine.
(Note that after 15 years, nobody here is entirely comfortable with me having a company email address.)