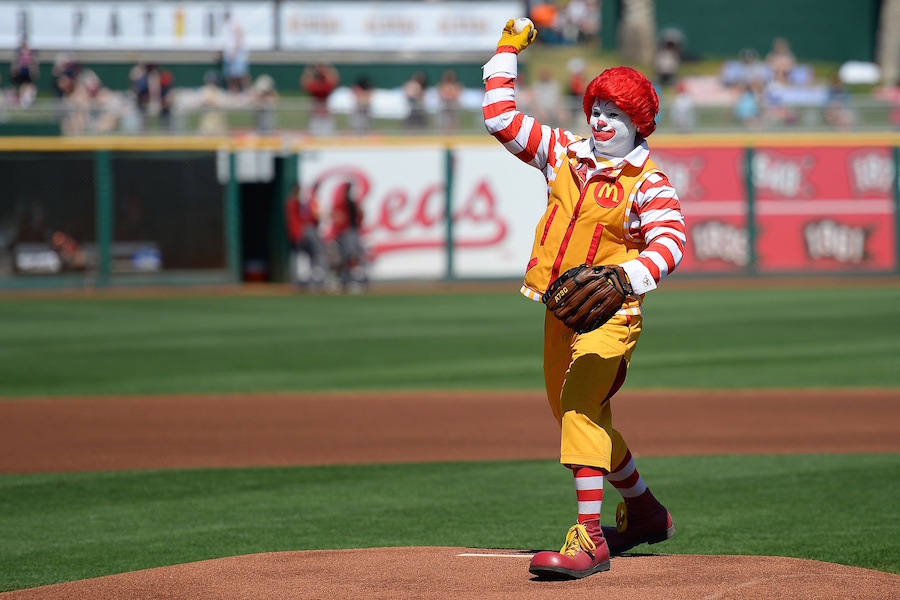 You want the straight dope, sports fans? I'll give it to you.
For those of you unfamiliar with my body of work in Mile High Sports Magazine, allow me to introduce myself. My name is Norm LaChatlier (that's French for "The Chatlier"), and I've been employed by Mile High Sports for more than 15 years now. It's the longest standing gig I've ever had. Typically speaking, I piss off my employer long before the 24-month mark, so I'm gladly writing on borrowed time. However, that's what the folks here at MHS have basically asked me to do.
"Shoot straight," they told me. "Tell it like it is."
I've become known as an equal-opportunity offender. As the kids like to say, "IDGAF."
You gotta question? I'll answer it. But don't be surprised when it's not the same fluffy, politically correct baloney most of my media colleagues dish up.
Anytime you need to know anything, feel free to shoot me a note. Email [email protected], write "Question for Norm" in the subject line, and hopefully Ottewill will forward it to me.
(Note that after 15 years, nobody here is entirely comfortable with me having a company email address; I'd give you my AOL account, but I like to save that for the internet's "adult" opportunities as well as my wife's QVC habit, which is best when monitored.)
Here's what you people asked me this month…
What was the biggest story to emerge from Broncos OTAs?
That it's not okay to ask about Elway's contract status.
Is there anything that can derail the Rockies?
Have you been asleep for the past quarter century?
Who's the most-underappreciated Rockie?
Chad Qualls. I don't appreciate him one bit.
What can the Rockies do to get CarGo out of his slump?
Did Giambi leave the golden thong in the clubhouse?
What are you going to be watching most at training camp?
The forecast. I sure don't want to park in that dirt lot during a rainstorm.
Do you trust Greg Holland to keep it going all season?
More than any of the other bullpen options.
Did Mike MacIntyre and Company get enough punishment for the Joe Tumpkin situation?
They were punished?
Are the Nuggets and every other NBA team just the Washington Generals nowadays?
Yes, except for the Wizards. They're still the Wizards.
Who has been the Rockies biggest surprise this season?
Mark Reynolds having a shot at Barry Bonds record wasn't something I'd planned on.
Other than QB, what's the best position battle this year for the Broncos?
The media members jockeying for position to pucker up behind Vance Joseph's rump.
Does Charlie Blackmon have the best facial hair in Colorado sports history?
I thought a few of the Silver Bullets overachieved in that department.
Is Colorado now the mecca of lacrosse in the United States?
I try not to mix sports and religion.
Will the Diamondbacks or Dodgers fade in the second half of the season?
Because history suggests things will break the Rockies way?
Are you already tired of the Adam Gotsis 2.0 stories?
Not if they're all delivered in an Australian accent.
What was your favorite memory of Terrell Davis?
The Super Bowl migraine; it was the only time I felt like I had a similar physical trait with a professional athlete.
Is Nolan Arenado the best player in the baseball?
That's a clown question, bro.
Have the Nuggets found their future big three?
I'd settle for one or two.
When will the rookie pitchers crash back down to earth?
And I thought I was a pessimist.
Who will be the surprise cut this year in training camp?
Can't wait to see Chad Kelly's rookie hairdo.
What's the best light-it-yourself firework of all-time?
Whatever JPP had left over.