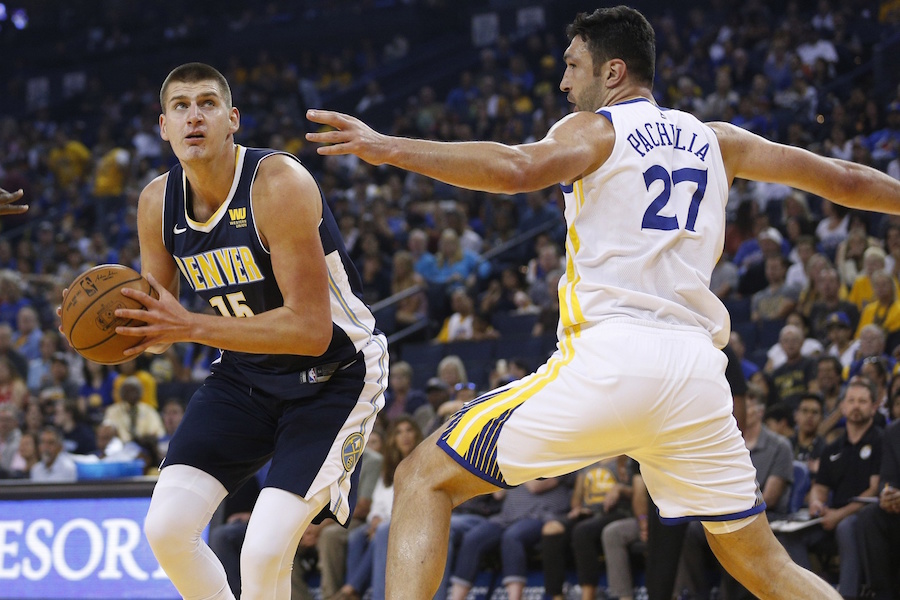 You gotta question? I'll answer it. But don't be surprised when it's not the same fluffy, politically correct baloney most of my media colleagues dish up.
Any time you need to know anything, feel free to shoot me a note. Email [email protected], write "Question for Norm" in the subject line, and hopefully Ottewill will forward it to me. Sometimes he'll even put it in his magazine.
(Note that after 15 years, nobody here is entirely comfortable with me having a company email address.)
Here's what you people asked me last month…
What was your take on Sergio Dipp's MNF sideline report?
As Freak Nasty foretold… When I Dipp, you Dipp. We Dipp.
Is retiring Milan Hejduk's Avalanche jersey really justified?
Sounds like a great way to sell tickets to 10,000 people who refuse to let go of the '90s.
Were you embarrassed by the last Mile High Sports cover featuring T.J. Ward?
All I noticed was Aqib Talib's glorious brown getup. I'm looking forward to seeing his cameo this December in "Star Wars: The Last Angry Jedi."
Have you missed T.J. Ward?
Not as much as the local tax base does.
Do you believe that Vance Joseph is truly having the time of his life?
Have you read about his college days? The NFL is like watching grass grow compared to that.
One game, one stop. Wade Phillips or Joe Woods?
One game? One stop? I'm headed to Illegal Pete's.
Were you surprised the Matt Duchene actually showed up for camp?
If I'm correct in assuming he's getting a paycheck, then I'm not surprised. He just got married so I'm guessing she wants to be sure he's pulling in some dough.
Did you attend "Taste of the Broncos"?
Nope. I ate horse once while traveling in France. Wasn't for me, but my dog loved it.
Have you kept an eye on Rick Dennison up in Buffalo?
The Bills haven't been relevant since Jim Kelly, so, no.
Are you as high on Nikola Jokic as the rest of the basketball world seems to be?
Is that a pot joke?
Are you sick of the Peyton Manning-Brad Paisley Nationwide commercial yet?
Mostly almost.
Was CU volleyball beating CSU the most shocking local upset of the year thus far?
I'll just take your word for it.
What's going to become of Paxton Lynch?
Casa Bonita adds him to Black Bart's Cave and he lets kids sit on his lap for pictures.
Can the Eagles and Pios repeat?
They sure can, but my money is on the Avs repeating their performance.
Do you confirm anything with Nicki?
The spelling of her last name. I'm a pro's pro.
I heard Mile High Sports has new ownership. Were you surprised the new owner retained your services?
I'm the only guy here more snarky and pissed off than he is. He needs me.
Should CU ever play UNC in football again?
Only if Kyle Sloter finds another year of eligibility somewhere.
Were you impressed with CSU's effort against Alabama?
Sure. It's not easy to earn $550,000 an hour.
Who would rather have protecting you from evil forces: Menelik Watson, Ty Sambrailo or Michael Schofield?
Given the choices, I'd start preparing myself for the end of days.
What kind of candy can trick-or-treaters expect from the House of Norm?
Raisins for the little guys and Ghost Pepper Lollipops for the adolescents who won't let it go. And hustle up, because lights go out at 7:15.