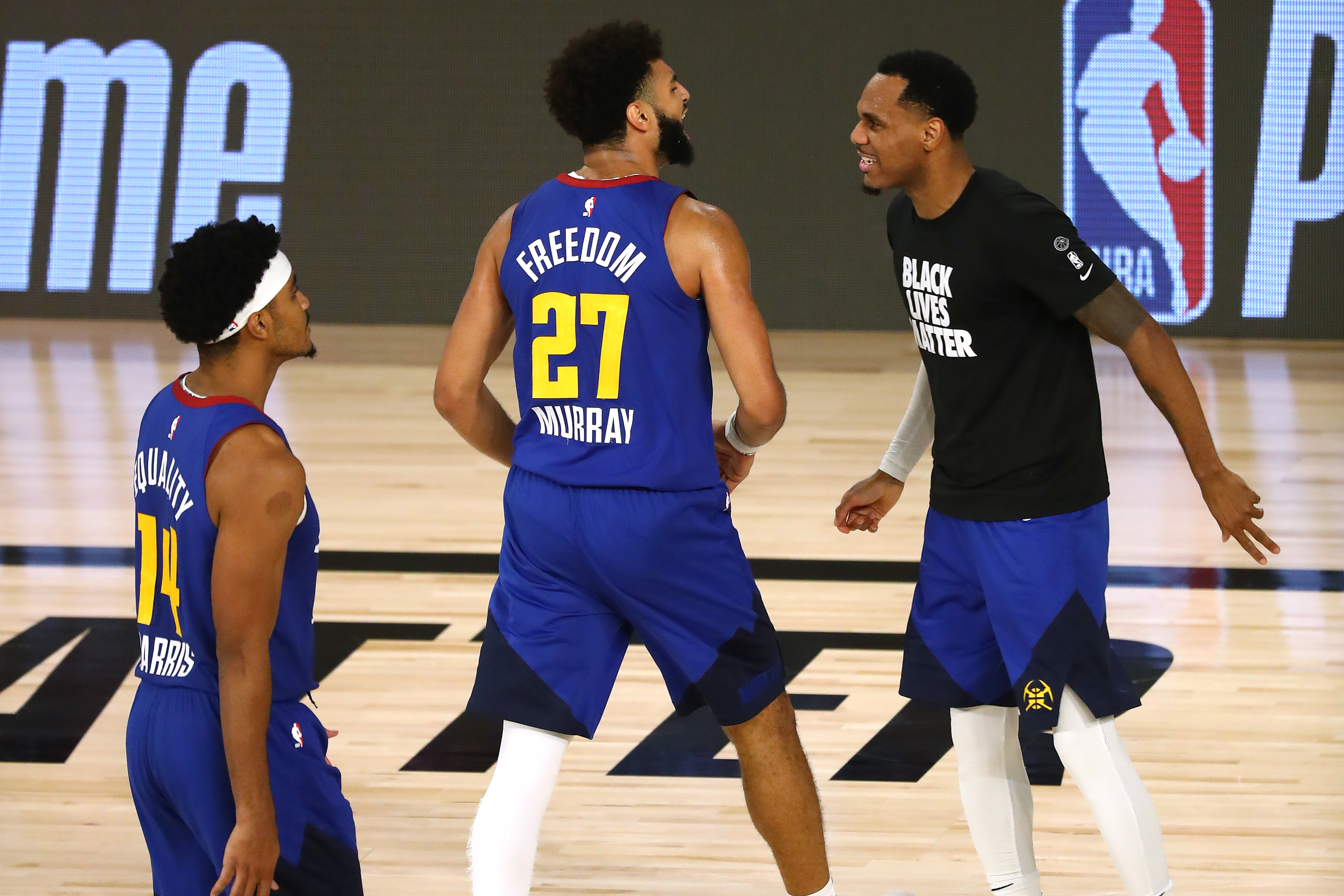 On Friday, the Denver Nuggets found themselves in an extremely familiar territory — facing elimination in the playoffs.
They have been to four playoff series in the past two seasons and in each of them, Denver has faced elimination at least once. Last season, they won Game 7 against the San Antonio Spurs in the first round of the playoffs before losing to the Portland Trail Blazers in Game 7 of the second round.
This postseason, the Nuggets pushed the Utah Jazz to seven games and won after being down 3-1 to become the 12th team to ever overcome those odds to win a playoff series. Prior to Game 5, the Nuggets were once again down 3-1 — just like they were last round — and were facing elimination, but this time they had to find a way to overcome the Los Angeles Clippers, who have true championship aspirations and the talent to win it all.
Despite not leading at any point in Game 4 or in the first three quarters of Game 5, the Nuggets dug deep and found enough energy to take their first lead in the final quarter of the game and hold onto it through the final buzzer.
So how does this Nuggets team keep finding the best version of themselves when all seems lost? How does a team even learn to excel in such unique and pressure-filled situations with almost no ability to replicate it?
"Being a very tough and resilient group that believes," Nuggets head coach said after Denver's miraculous comeback against the Clippers in Game 5. "We have belief."
While that seems like a massive oversimplification, somehow — despite the odds being stacked against them — Denver is now 5-1 when facing elimination in the postseason going back to last season including their 111-105 comeback win against the Clippers in Game 5. This is no longer a random occurrence for the Nuggets; it is actually becoming a comfortable feeling if you believe the words of Malone.
"There is nothing like being down 3-1," Malone explained. "I think because we have been there before, this is not a foreign feeling for us…We are comfortable with this feeling. I think that was evident in the second half."
So what happened in the second half of Game 5 against the Clippers that Malone mentions in the quote above? Well, that is where Denver began to acquire the momentum that eventually catapulted them past the Clippers despite Denver staring down elimination. According to Malone, it was Denver's defense in the second half that shifted the dynamics in Denver's favor.
"It always starts with our defense," Malone stated.
"The way we were playing in the first half was not good enough if we were trying to stay here for a longer period of time. I give our guys a tremendous amount of credit. Our second half defense was as good as I have seen, that fourth quarter defense was tremendous."
Denver's turnaround began in the third quarter when Paul Millsap came out assertive and aggressive. Millsap had 14 points in the frame on 4-5 shooting to go with 4-5 from the charity stripe. He was finding ways to create momentum at every turn and without his resurgence to begin the second half, Denver likely does not extend the series and force a Game 6.
"I thought Paul Millsap was huge for us tonight," Malone said. "His physicality, his assertiveness, his toughness, and I think our guys fed off that. It was great for our veteran to step up and play like that."
But it was not only the offense of Millsap that helped Denver get back into the game. It was also their team defense in the final two quarters. The Clippers shot just 16-46 (34.8%) from the field in the second half and only made 7-25 (28%) shots from three-point range. They also had six turnovers which helped fuel the Nuggets offense. It was not just Millsap's scoring or the team defense that got Denver back within striking distance; it was the combination of both.
"Tonight it was great to see that in the second half, we had the defense that we need, but the offense came up and helped us convert and come back to win this game," Malone said after Denver's Game 5 win.
But Denver's clutch play did not stop there. They had a surprise appearance late in the game from Michael Porter Jr., who had not made a shot prior to the 3-pointer he hit in the fourth quarter which gave Denver their first lead in two games.
"That is another situation where you can talk about it, but until you are out there playing those pivotal minutes down the stretch of a really close game — those minutes are invaluable," Malone explained when describing how valuable it is for Porter to close games in such a high-stakes environment. "That only can speed up a young player like Michael's development and progress because now he has the confidence to say, 'I have been in big games, I have closed out big games, and I have made big plays for us to win those games'."
Now Denver's task gets even tougher. The Clippers know they need to be more prepared for Game 6 because if they end up losing and this series goes to seven games, Denver has proven they are capable of winning emotionally-stressful games in high-pressure situations. Because of that fact, there is no doubt Denver will get a focused and determined Kawhi Leonard, which is one of the most terrifying situations for opposing defenses can even conceive of.
But despite that fact, Denver still believes. They will not fold and will continue to battle as they have always done.
"I know everyone is excited about the Lakers playing the Clippers in the Western Conference Finals, but we are hoping to have something to say about that," Malone stated.