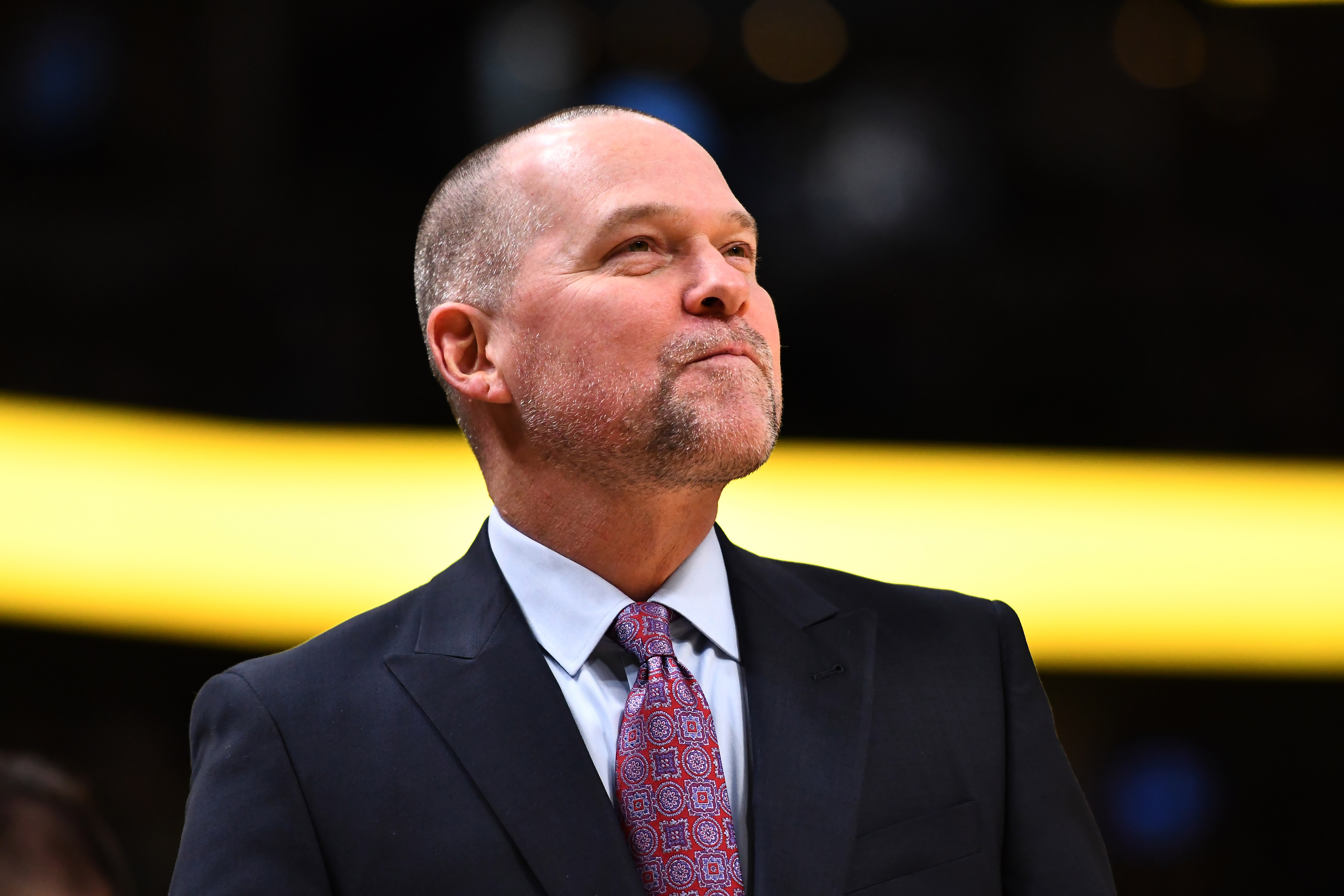 Regardless off all injuries that they have sustained and despite being one of the youngest teams in the entirety of the National Basketball Association, the Denver Nuggets will be the sole owners of the first seed in the Western Conference on January 1st, 2019 much to the surprise of the rest of the league.
The Nuggets roster, organization, and coaching staff could not have dreamed of a better start to the 2018-19 NBA season, but if you ask anyone around the team about their incredible start to the year, they will tell you the same thing.
"Being in first place is great, but we have not accomplished anything," Nuggets head coach Michael Malone explained at practice on New Year's Eve. "We love the position we are in; especially when you consider the youth of our team and the injuries we have had, but do not be satisfied."
The Nuggets, who have not made the playoffs in five consecutive years, have not yet reached their goals. Their sights are aimed much higher than a hot start to the season. Just because they have started the season with 23 wins against just 11 losses does not mean that their work is anywhere near done. Denver intends to not just play well in the regular season, but to force their way back into the postseason.
"The moment that you come up for air, the moment you become satisfied, you will fall and fall quickly," Malone explained emphatically. "That is how close the Western Conference is. If you lose three games, you can drop eight spots. For us, it is understanding why you win and why you lose and continuing to learn and holding ourselves to a high standard."
So, even with all of the success and exposure that the Nuggets have received as they continue to pile up wins, how do they stay level and even-keeled? How do they keep their collective ego in check? Well, if you aks Malone, it has everything to do with a particular goal the team made before the season even began.
"It goes back to the first goal of ours which is to find ways to get better everyday," Malone explained.
When a team becomes the first seed in either conference, one issue that arises is that there are no teams left to chase. Being at the top does, in a strange way, eliminate some potential wells of motivation to draw out of.
For the Nuggets, their motivation never came from chasing other teams. It has come from within as they instead look to improve themselves as much as possible instead of comparing themselves to other squads. So long as Denver continues to worry about themselves and continue to strive to improve every chance they get, they should continue on their current trajectory — towards the playoffs.
"We are winning, but there are a lot of things that we can get better," Malone explained. "I think — us as coaches, me as the head coach — making sure that I come in every day and that I am not satisfied. I know we can still be a lot better and I think that has trickled down to our players and them understanding that."
The roster has rallied around Malone's mantra of 'never be satisfied'. The Nuggets have taken that ideology and are becoming the physical embodiment of it. Actually, Denver is playing as if they have even more to prove than they did prior to their ascension to the top of the Western Conference. They never enter a game expecting to walk away with a win without working for it. They never expect their opposition to roll over and submit just because they are one of the best teams in the entire league. Instead, the Nuggets approach every practice, shootaorund, and game as another opportunity to improve themselves.
"Even in wins, you have to find ways to teach and to hold guys accountable," Malone explained. "I learned, when I first got into the league with Jeff Van Gundy, never accept in victory what you would not accept in defeat."
For Jamal Murray, the Nuggets starting point guard, he is using the fear of failure to drive him. The amount of wins the Nuggets have accumulated does not change anything for Murray. For Murray, he is just trying to stave off losing as much as humanly possible.
"It is not about being in first place," Murray explained on New Year's Eve. "I just do not like losing. Period."
The fear of losing has allowed Murray to play with the same level of aggression and attentiveness his entire career. Now, with the Nuggets continuing to battle for playoff positioning, Murray's mindset has not wavered. In fact, it has intensified.
"My biggest thing is playing in desperation mode in a sense and playing with that never-lose mentality and doing whatever it takes." Murray said
That is not to say that the Nuggets are not taking a step back and admiring their accomplishments with pride. Murray said that being the first seed in the Western Conference, "is worth enjoying. It is something that we do not want to give up."
"We want to go as high as we can go," Murray exclaimed emphatically
Things are going well in the Mile High City, and there are even reinforcements on the way to help the Nuggets depleted roster, but Denver is still 48 games away from accomplishing their goal of returning to the NBA playoffs.
"That starts with the Knicks tomorrow night and hopefully we can start out the new year in the right way, " Malone said.