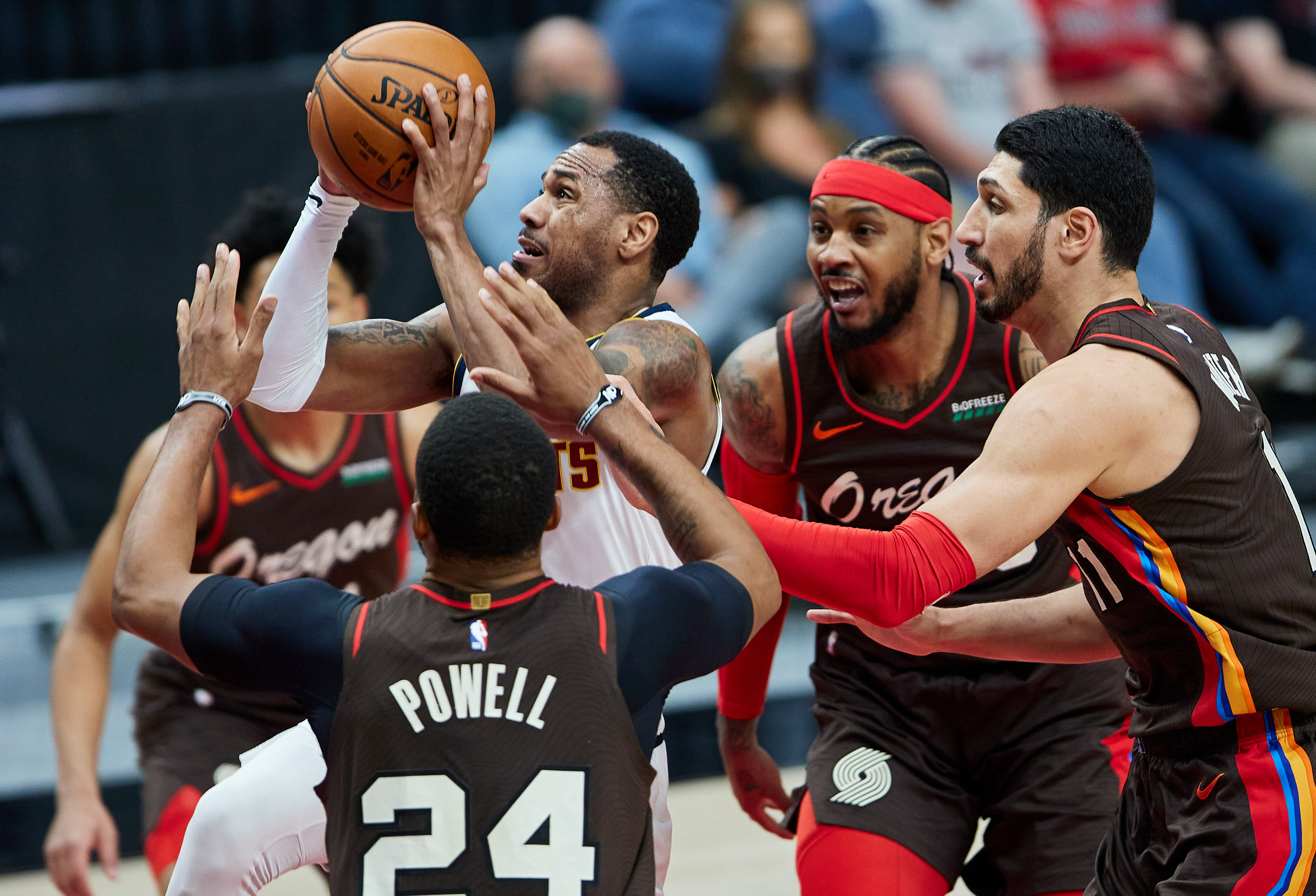 The Denver Nuggets and Portland Trail Blazers are set to start their playoff series tonight, with Game 1 set to tip at 8:30p at Ball Arena.
The Nuggets and Blazers are no strangers to each other, and this series is littered with storylines that are sure to unfold over the course of each game. From Carmelo Anthony returning to face his former team in the playoffs to the Nuggets being without Jamal Murray and other key role players due to injury, this series promises to be highly competitive.
To get you ready to rock, Aniello Piro and Ryan Blackburn of Mile High Sports sat down for a few minutes to analyze the series from top to bottom. The fellas touch on every major storyline and look for the ways in which the Nuggets can get past the Blazers despite being shorthanded.
Check out the video above, or click here to watch.
About Ryan: Ryan is the site manager over at DenverStffs.com and hosts the Pickaxe and Roll podcast for us right here on the Mile High Sports Podcast Network. Ryan cranks out numerous episodes a week, so be sure to check out all of his work and follow him on Twitter @NBABlackburn
About Aniello: Aniello is our Digital Media Manager here at Mile High Sports. Aside from overseeing content for the site and social media, Piro hosts the Denver Sports Betting show on Mile High Sports radio from 3-4p Monday-Friday. Piro also hosts the Denver Nuggets Betting Podcast, which is produced before every single game. You can follow him on Twitter @MediaByAP