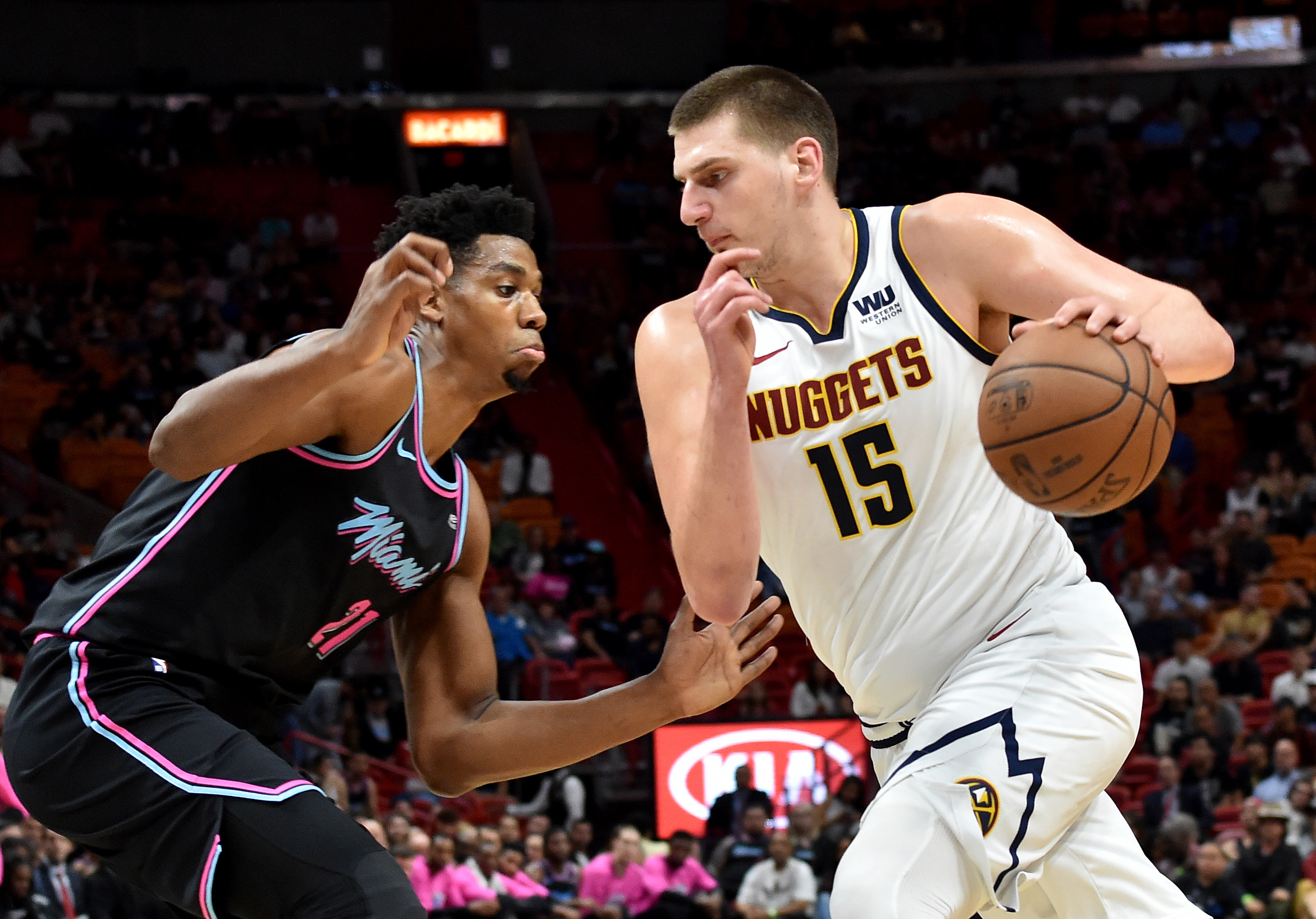 by Danny Bailey (@dbailey5280)
As the Denver Nuggets continue to surprisingly run through the hyper-competitive Western Conference, Altitude play-by-play broadcaster Chris Marlowe joined Eric Goodman and Les Shapiro of Mile High Sports AM 1340 | FM 104.7 to discuss Denver's continued success in the first half of the season — and why center Nikola Jokić deserves not only an All-Star berth, but MVP consideration.
"I think the defense has been the biggest surprise, and it's been a fun ride so far, for sure," Marlowe said. "It's kind of a corny cliché, but find a way to win. Sometimes they have the offense, sometimes the defense is cooking, sometimes the defense is horrible – until the final quarter and then they lock down – and sometimes they make plays at the end. They're 8-2 in games decided by four points or less, which I think is the best in the league."
The defensive effort to which Marlowe attributes much of the Nuggets' success this season has been a point of emphasis for head coach Michael Malone since the preseason. Beating some of the top teams in the league – Golden State, Toronto, Boston, Oklahoma City – and winning close games puts the importance of defense on display.
On the offensive end, however, it all starts with the Nuggets' star center, Nikola Jokić.
"Jokić is the engine that makes this team go," Marlowe said. "The way he can make people better… If you look at everybody's plus-minus, it's always huge when Jokić is in the game. And he's just kind of one of those once-in-a-lifetime players."
In order to win with a depleted roster – the Nuggets have been forced to deal with injuries all season long – inexperienced players have had to make key contributions. The talent of the Nuggets' bench unit hints at how good the team can eventually become, especially built around such a dynamic centerpiece.
"They've got some clutch players, they've got good free-throw shooters," Marlowe said. "I don't see this stopping anytime soon."
***
Click here for the full interview with Nuggets broadcaster Chris Marlowe, including his thoughts on Jamal Murray and the Nuggets' playoff potential, or listen in the player below.
Catch Afternoon Drive with Goodman and Shapiro every weekday from 4p-6p on Mile High Sports AM 1340 | FM 104.7 or stream live any time for the best local coverage of Colorado sports from Denver's biggest sports talk lineup. Download the all-new free Mile High Sports Radio mobile app for Apple or Android.