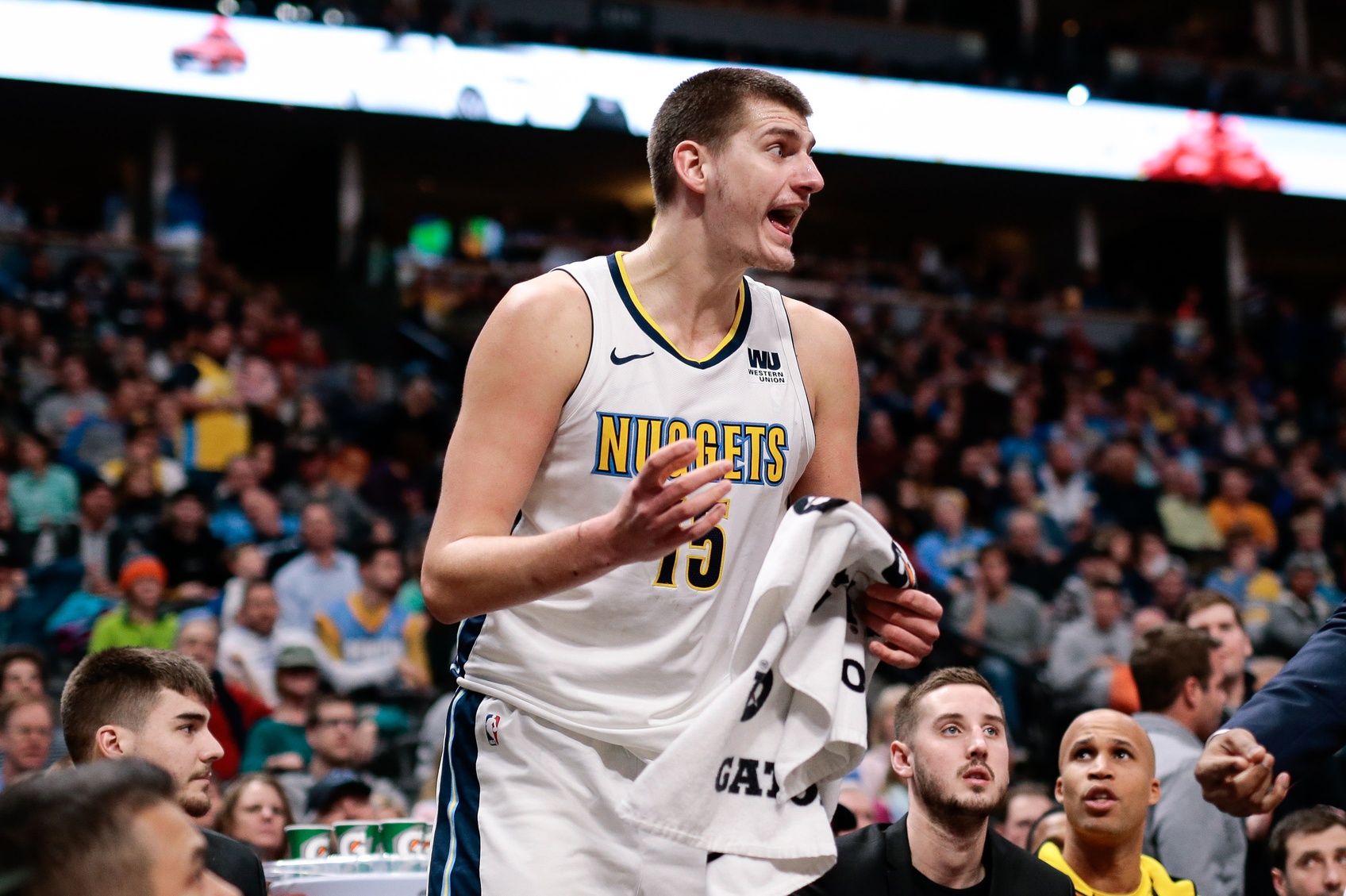 Nikola Jokic, the Denver Nuggets' best player and the main reason for the franchise's hope to become a potential Finals contender, has decided to not participate in international basketball, instead focusing on improving his game and body, sources tell Mile High Sports.
This is great news for the Nuggets, as Jokic's fitness is a prerequisite to unlocking his true potential. Jokic already appears to have lost a significant amount of weight, judging by this photo from Thursday of Jokic at a Serbian playoff game.
It also appears as if Nikola Jokic has lost some weight so far throughout this early portion of the offseason. pic.twitter.com/jQKI7w2yWx

— T.J. McBride (@TJMcBrideNBA) May 24, 2018
Another source also told Mile High Sports that Jokic has not started his offseason workout regiment yet, but will within the next ten days or so.
Knowing that Jokic won't play for Serbia this summer and will instead take time to improve his unique NBA game is heartening Add in the fact he already looks significant lighter, and that he hasn't even begun his offseason workouts conjures up images of a transformational player.
Nikola Jokic appears ready to take his next step toward NBA stardom, and the Nuggets hope that he'll take them along for the ride. A potential restricted free agent, Jokic is in line for a massive contract extension this summer.