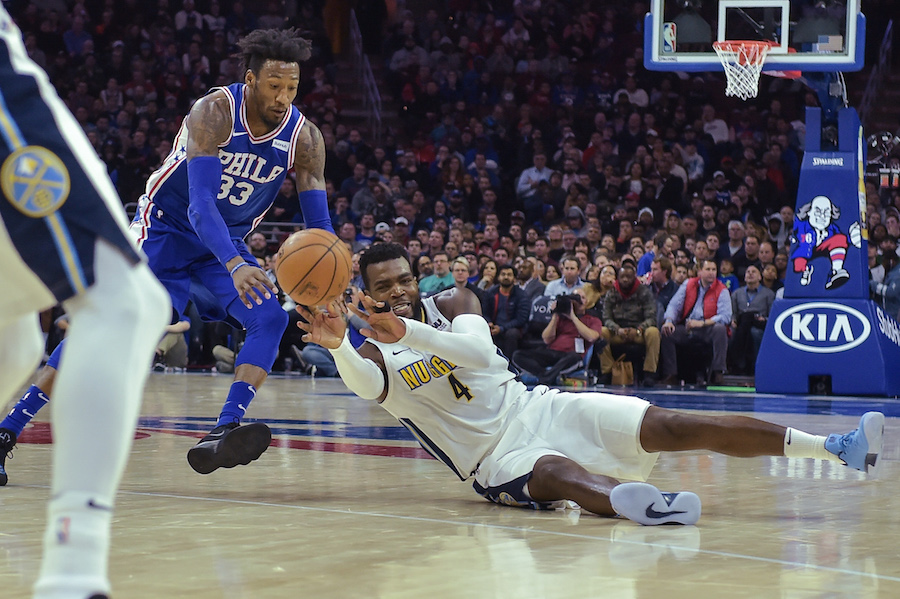 The Denver Nuggets' playoff chances took another hit Monday night with a loss to the 76ers in Philadelphia. Denver took an eight-point lead into the locker room at halftime, but scored just 15 points in the third quarter. The 76ers outscored Denver by 27 in the second half, cruising to a 123-104 victory.
The loss drops the Nuggets to 1.5 games behind Minnesota for the eighth and final playoff spot in the Western Conference. Denver is 5-5 in its last 10 games and is just 13-24 on the road. Wins in Chicago and Washington late last week appeared to have the team headed back in the right direction, but the loss to Philadelphia begins a difficult stretch to end the season.
Denver shot 42.4 percent from the field, led by Will Barton who was 8-of-15 for 25 points. Nikola Jokic scored 14 points, but was just 4-of-14 from the floor.
Philadelphia scored 24 fast-break points to Denver's 10. Joel Embiid and Dario Saric each had 20 points in the win. Markelle Fultz, the No. 1 overall draft pick in 2017, scored 10 points off the bench in his first action since a shoulder injury sidelined him in October.
Denver is now 2-3 on its season-long seven-game road trip with a game in Toronto on Tuesday and Oklahoma City on Friday. With eight games remaining on the schedule, seven of those are against teams currently holding playoff spots.