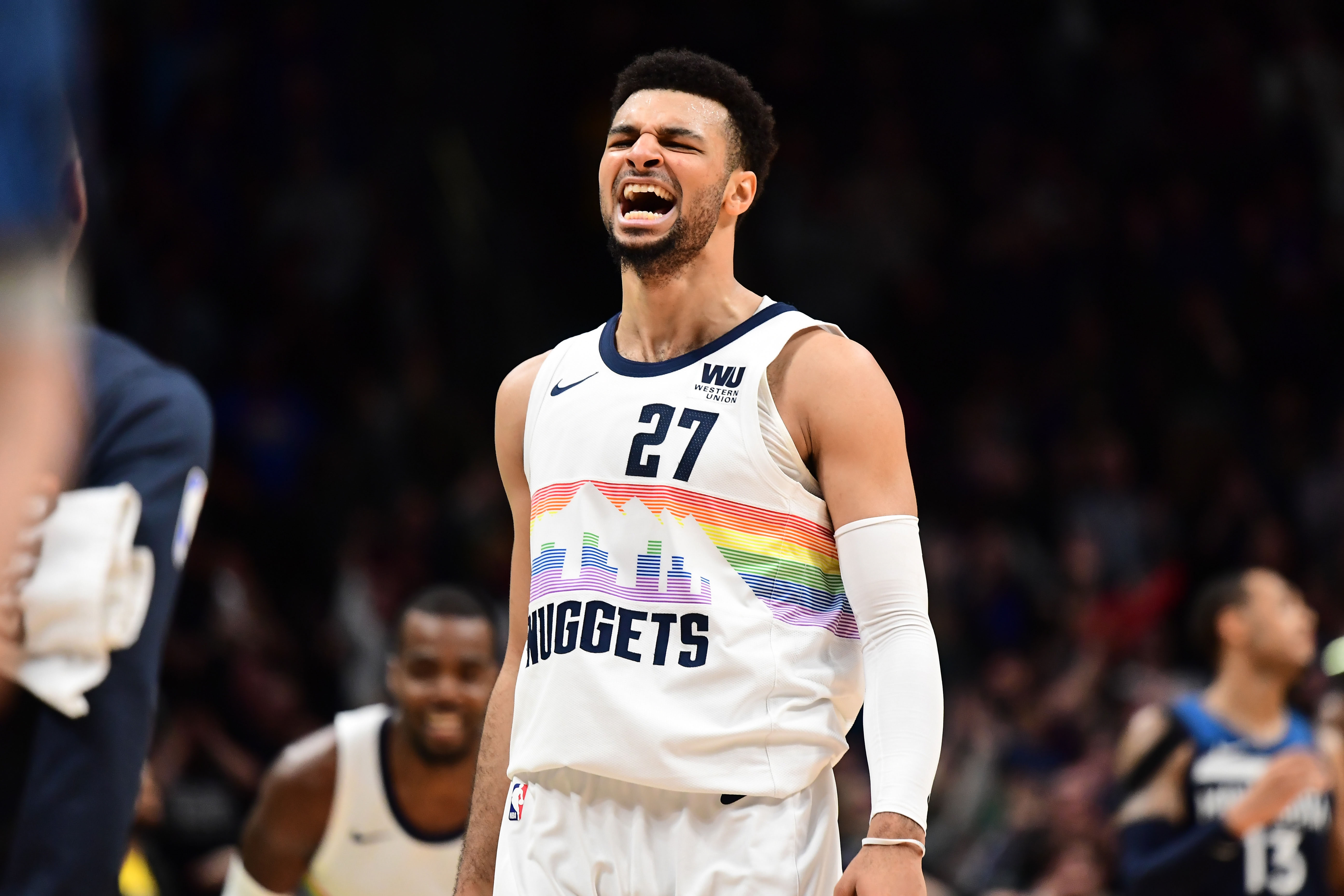 The last time the Nuggets faced the Clippers was all the way back in December on Christmas Day. Denver was 0-2 on the season and lost that game 121-108. Things are a lot different for the Nuggets now as they've hit their stride winning 13 of their last 16 games including their 101-94 win Thursday night over the Clippers. 
Since the Aaron Gordon trade went down a week ago, the Nuggets are 3-0 and showcasing an upgraded level of basketball we haven't seen from them this season. They're also coming off of a 104-95 win against one of the best teams in the east, the Philadelphia 76ers. Michael Malone said this 3-game stretch is a glimpse of what Denver can be come playoff time. 
"There's a renewed excitement about this team," Malone said. "You can feel it from the players in the locker room. We've got off to another great start tonight and of course you're not going to run away from the Clippers for 48 minutes, they're going to make a run. Three games in a row now I think you can see glimpses of what we can be."
It was another grit and grind night for the Mile High basketball club, though, who once again saw a large lead slowly fade away in the second half and had to play make up in the last few minutes of the fourth quarter. Denver led by as many as 18 points and watched LA slowly chip away at it closing the gap to just a one possession game multiple times in the last 6 minutes. 
"It wasn't pretty, it felt like a playoff game to be honest with you," Malone said. "We need to find ways to win these types of games and tonight we were able to do so."
Nikola Jokić played one of his worst games of the season for his standards. Clippers big man Ivica Zubac got him into foul trouble early and held him to just 14 points, 7 rebounds and 7 assists but Jokić stepped up when it mattered most in the fourth quarter. He hit a three pointer to extend Denver's lead to 6 and then a one handed lay in to go up by 10. 
"Everybody game plans for Nikola," Malone said. "We expect 30, 20 and 15 from Nikola every night so he didn't play poor but he didn't play at the level that he played at in these last 15 games or so. You can impact the game in so many ways and late in the game you know Nikola is going to make the right play."
It says a lot about this Nuggets team to win a hard fought battle with their best player struggling. Jamal Murray was efficient on the offensive end scoring 23 points on 9 of 18 shooting from the field and 3 of 6 from downtown. He hit a couple big time baskets in crunch time that ultimately won the game. 
"I've been doing this for 23 years," Murray said of loving the pressure of clutch moments. "I practice those shots, I look for those shots, I want those shots."
Michael Porter Jr. added 20 points on 7 of 11 shooting from the field while Aaron Gordon was a force on both ends of the floor. He added 14 points on 6 of 13 shooting from the field. Both Gordon and Porter Jr did a good job containing Kawhi Leonard (well as much as you can possibly contain him) who scored 24 points on 10 of 22 shooting from the field.
"We got defenders out there," Gordon said. "That's part of the defensive scheme is being able to switch which makes the offense stagnant so we'll be looking to do that a lot. I do my best to stay on Kawhi as best as I can but we got defenders and we trust each other and got each others back." 
Gordon is still getting a feel for his new teammates although he's already fitting in perfectly. He says there's still room for improvements and has no doubt Denver has its best games ahead. 
"We still got room for improvements, too," Gordon said. "We can still get better especially personally learning the offense a little bit better and just being more cohesive with that. I think that's going to make kind of the whole unit flow a little bit better. Defensively we're nice we got a lot of length out there, guys that can switch, guys that can guard 1 through 4, 1 through 5."
Denver came out with a vengeance early going on a 20-9 run. Will Barton got the Nuggets rolling per usual, scoring 10 of his 19 points on 4-4 shooting from the field in the first. This was the third game in a row that the Nuggets came out with a fast pace, forcing their opponents to take bad shots and then hitting quick in transition. 
The Nuggets held the Clippers, who are leading the league in three-point percentage, to just 29 percent from that range and didn't let them take the lead in the game once. They also held them to just 94 points, which was the fifth lowest scoring output for them this season. 
The Nuggets ended the first half up by 11 with Jokić 1 of 5 from the field with 2 fouls and Murray with only one shot attempt. The rest of the crew held it down including Facundo Campazzo who came off the bench with 2 rebounds, 3 assists, and 1 steal in 5 minutes of play. 
Denver's defense was suffocating in the second quarter and made LA work for every basket. Murray scored 11 of his 23 points in the quarter giving Denver a 62-49 lead to close the first half. 
Kawhi Leonard started going off in the third quarter scoring 11 of his 24 points and cut the Nuggets lead to 7. Terance Mann also helped ignite a 14-5 Clippers run late in the third with a three-pointer and a trip to the free throw line. Nuggets were still up 81-70 at the end of three. 
Fourth quarter, the Clippers went on another run as Mann continued driving to the basket scoring 8 of his 18 points off the bench. They got within three but the Nuggets responded to every run and made some big defensive stops down the stretch. 
The Nuggets have now won four games in a row and five of their last 6. They're now tied with the Lakers with a 30-18 record and are a game behind the Clippers for the third seed. 
Denver now will head back home to play 5 straight games at Ball Arena.