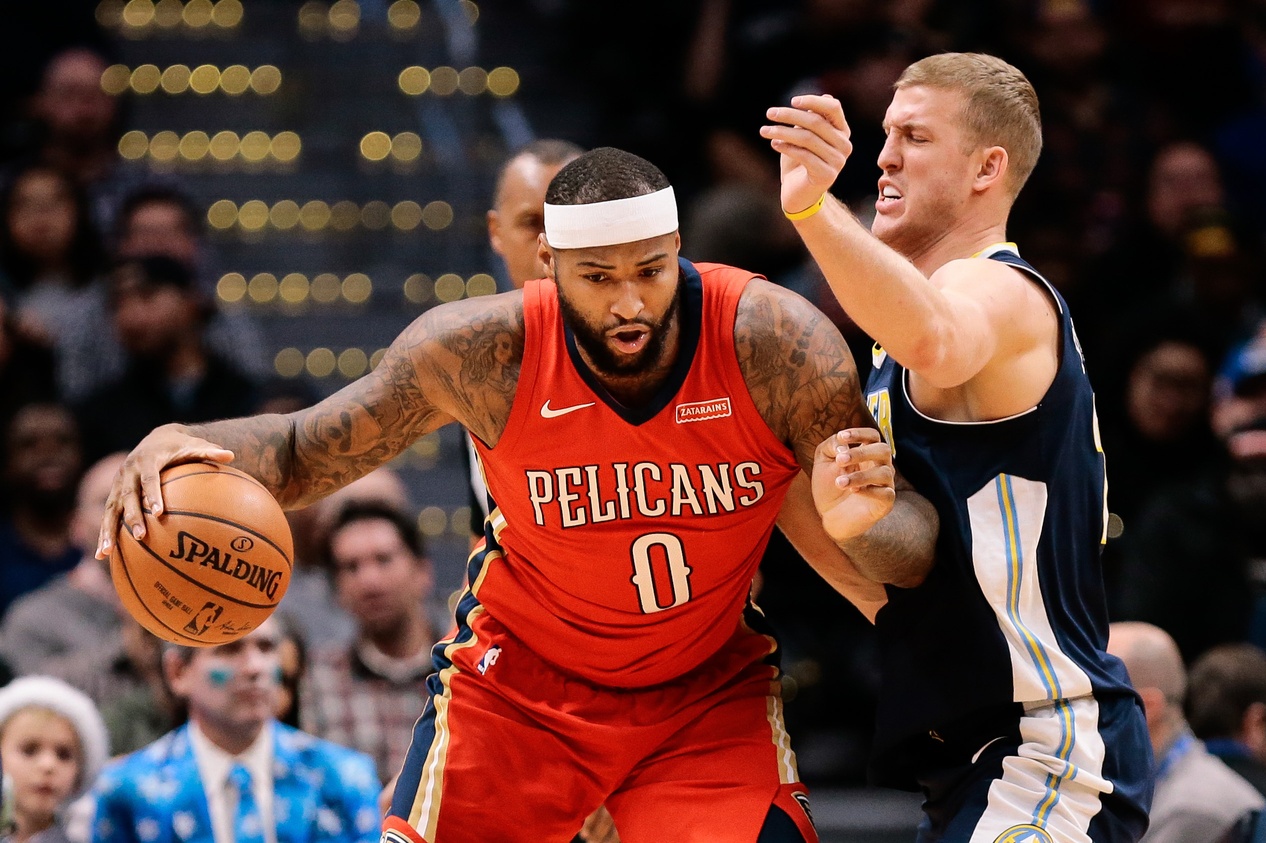 The Denver Nuggets managed to comeback against the New Orleans Pelicans winning 117-111 in their first game since returning from their six-game road trip.
The Nuggets got out in front early, but after leading 15-14 with 5:32 left in the first quarter they failed to reestablish a lead until the 3:33 mark in the fourth quarter. After turning up the pressure on defense, Denver managed to pull ahead late to seal the deal and improve their record at home to 11-2.
Two-way player Torrey Craig, who was called-up ahead of Friday's game, blocked Jrue Holiday's potential game-winning shot at the end of regulation to force the eventual overtime period. Craig finished with six points, four rebounds, and two assists in the first NBA start of his career.
Will Barton played hero late once again for Denver at home as he managed to score 11 of the Nuggets 13 points in overtime. Starting center Mason Plumlee also had a sharp showing as he scored nine points and grabbed nine rebounds while blocking two shots and recording a steal.
Gary Harris and Trey Lyles led the way for Denver on offense as Harris tallied 21 points with Lyles recording 19 of his own in addition to capturing seven rebounds and dishing out three assists. For Lyles, Friday's performance was his third double-digit scoring effort in four games as he's continued to thrive since seeing an increase in playing time.
Big man Nikola Jokic made his return to the hardwood for the first time since injuring his left ankle during the Nuggets last homestand. "The Joker" was strong in a limited capacity as he tallied a double-double by logging 13 points and 11 rebounds while coming off the bench in 22 minutes played.
The Nuggets' defense stole the show especially late en route to the come-from-behind victory as they forced 19 turnovers while recording 12 steals and four blocks on the night.
The Nuggets will hit the road as they are set to take on the Oklahoma City Thunder Monday night. Tip-off is scheduled for 6 p.m. MST.