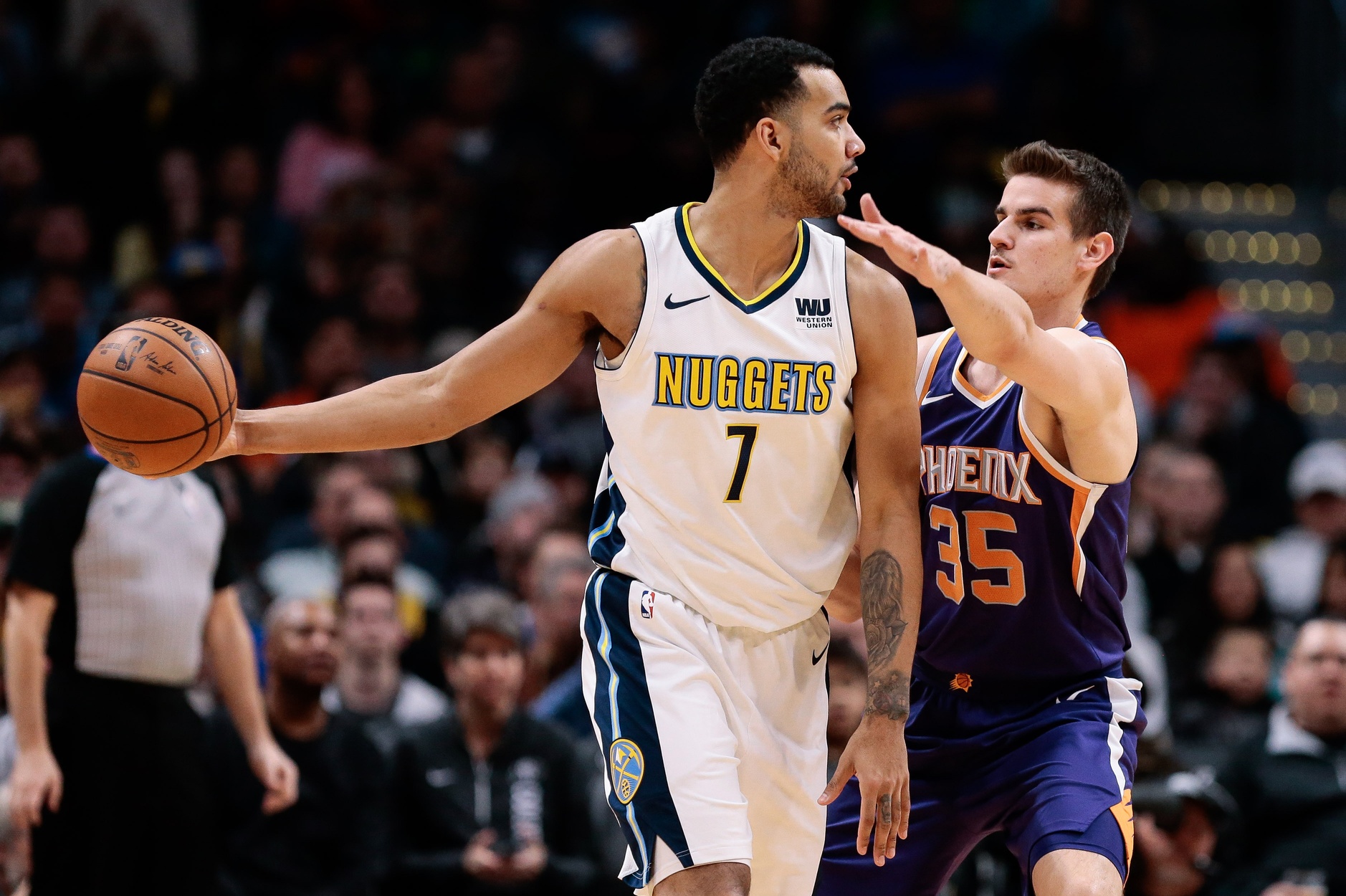 The Denver Nuggets took to the hardwood on Wednesday night against the Phoenix Suns looking to avoid their first three-game losing streak of the 2017-18 season. After suffering consecutive losses to end the calendar year, Denver managed to start 2018 on a strong note by hammering the Suns, 134-111.
The first half was putrid for Denver as they allowed Phoenix to post 67 points; however, the Nuggets turned it up a notch in the second half. The Suns managed to maintain their halftime lead in the early minutes of the third quarter, but Denver flipped the script midway through the period as they outscored Phoenix 37-18.
Shooting guard Gary Harris was the Nuggets' lone bright spot in the first half as he managed to record 20 points in the first quarter alone. Harris wound up leading the team in scoring as tied his career-high with 36 points on just 17 shots. He also recorded three assists, four rebounds, and two steals.
Like the rest of the team, star center Nikola Jokic improved as the game went along. After scoring just four points in the first half, Jokic returned to form in the second half both in his scoring and playmaking ability. Jokic finished just short of a triple-double as he logged 14 points, eight assists, and nine rebounds.
Another player who was impressive in the victory was forward Wilson Chandler. Chandler was sharp on both ends of the floor for Denver as he stuffed the stat sheet and posted 17 points, four assists, seven rebounds, and two blocks.
Head coach Michael Malone made good on his promise to expand his rotations, which has been set at about seven players for some time, as forward Kenneth Faried played for the first time in eight games while Malik Beasley and Torrey Craig both received extended minutes.
The Nuggets are off Thursday before facing the Utah Jazz on Friday night at the Pepsi Center. Tip-off is set for 7 p.m. MST.
Click here for a full video recap…