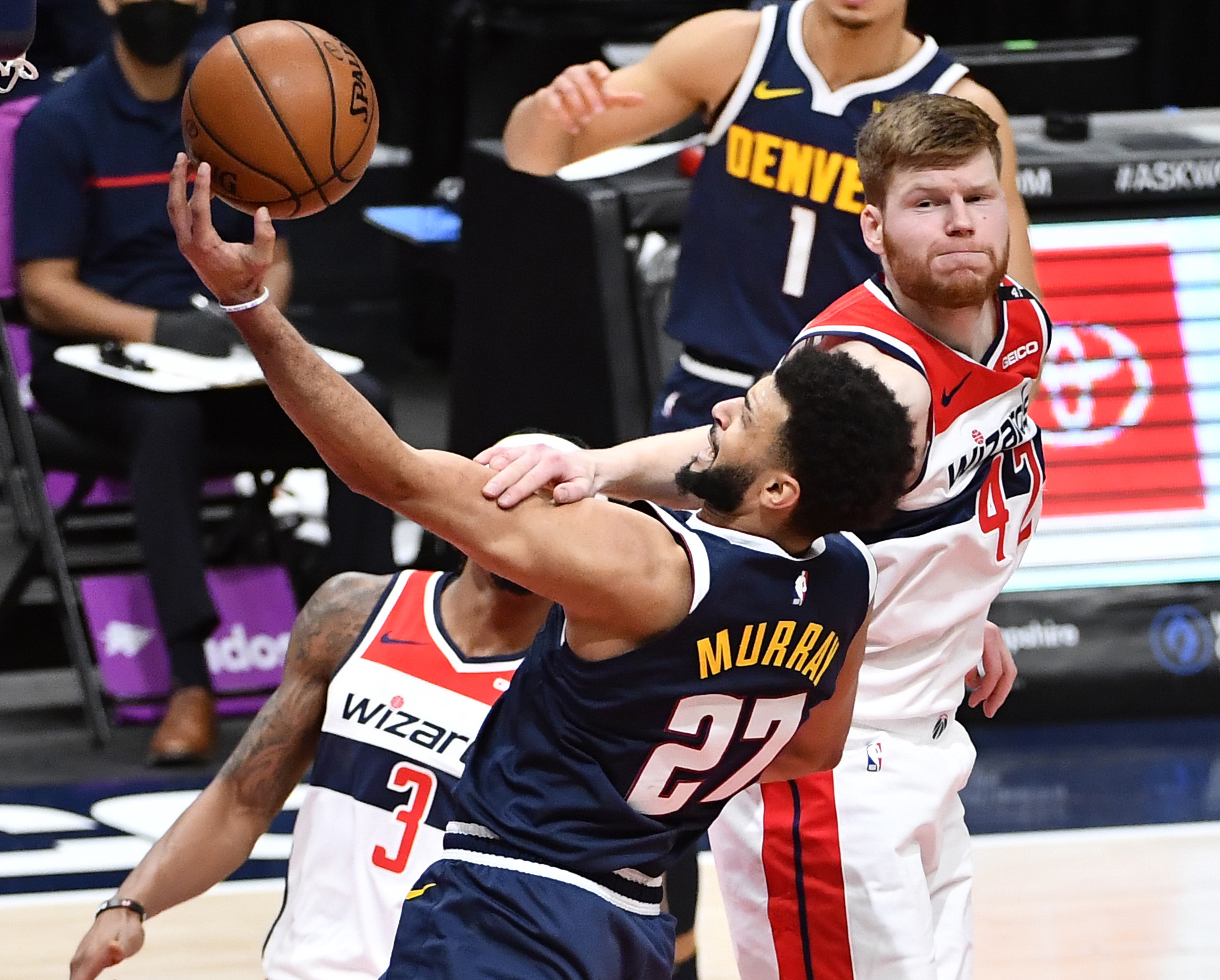 The Nuggets had a great defensive stop with 5.6 seconds left to go. They were down by 2 and had an opportunity to either tie it or take the lead. Jamal Murray stopped at the three-point line hesitated for a moment and passed the ball to a wide open Facu Campazzo but he missed the three at the buzzer.
"We had a layup," Michael Malone said. "That's a 3 on 1 break. All Michael Porter has got to do is cut to the basket or all Jamal Murray has to do is push the ball and attack but we didn't get that. We got a Facu three and obviously it didn't go in." 
Murray puts the blame on his shoulders for the loss and takes full responsibility for the play falling apart at the end. 
"If I'm going to stop at the three I got to shoot it," Murray said. "And if Mike is running the lane he's gotta go to the rim especially when there's other guys behind him so I guess it's just a tough play where we didn't know what we were doing. We just got to score." 
Michael Porter Jr ran out to the corner three on that fast break and said any of those threes or a layup would've been a good shot if the ball went in but because it didn't, suddenly it was a bad shot to take. 
"One of us could've easily cut," Porter Jr said. Obviously I could've got a cut and got a dunk but we were thinking one of us is going to get a three and if the shot goes in no one is talking about it." 
Malone trusted his team enough to let them run the play without having to call a timeout but he said the Nuggets had lost this game long before missing that shot.
"The second half, they kicked our ass on the glass," Malone said about the Wizards. "They had nine offensive rebounds to 12 points in the second half and most importantly fourth quarter they had 5 offensive rebounds to 8 points. Really bad job of valuing the ball and a really bad job of limiting them to one shot."
The Nuggets were up and down all night and didn't get off to the start they wanted to. They struggled to make shots going 8 of 24 from the field and turned the ball over 7 times in the first quarter. Their struggles continued early into the second quarter as the Wizards took a 12-point lead but Nikola Jokić and Jamal Murray got things going to lead Denver on a 22 to 12 run to close out the first half. Jokić finished the half with 13 points and 8 rebounds while Murray added 12 points and 6 assists.
Bradley Beal scored 11 of his 20 first half points in the second quarter to give Washington a 56 to 54 lead going into halftime. Although Beal had another high scoring game, Malone credits Campazzo's defense on him, making every shot he took a difficult one. 
"That's one of the things I love most about Facu even on a night where he struggled to make shots," Malone said. "1 of 8 from the field and 1 of 7 from three but you know on the other end of the floor he's going to give tremendous effort and he's going to fight." 
Third quarters have been an area of struggle for Denver but Murray and Jokić continued holding it down, both going 3 of 4 from the three point line to win the third quarter 34 to 32. 
Murray still had himself a game despite the mishap in the closing seconds. He finished the night with 34 points on 12 of 23 shooting from the field and 6 of 11 shooting from three with 6 rebounds and 6 assists. Jokić added 24 points, 11 rebound and 7 assists and Porter Jr, had an 18 point, 10 rebound double-double. 
The fourth quarter was another up and down battle with too many Nuggets turnovers leading to fast break points for the Wizards. They had 23 points off turnovers, killed the Nuggets off the glass and killed the Nuggets in the paint 48 to 36. 
"I just thought they had too many layups," Murray said of the Wizards. "We lack a presence in the middle that can just deter layups. I'm talking about drill layups so that's kind of frustrating."
Denver will now hit the road for a 4-game road trip to play Oklahoma City, Chicago, Milwaukee and Indiana. These four games will say a lot about this Nuggets team going into the All-Star break.