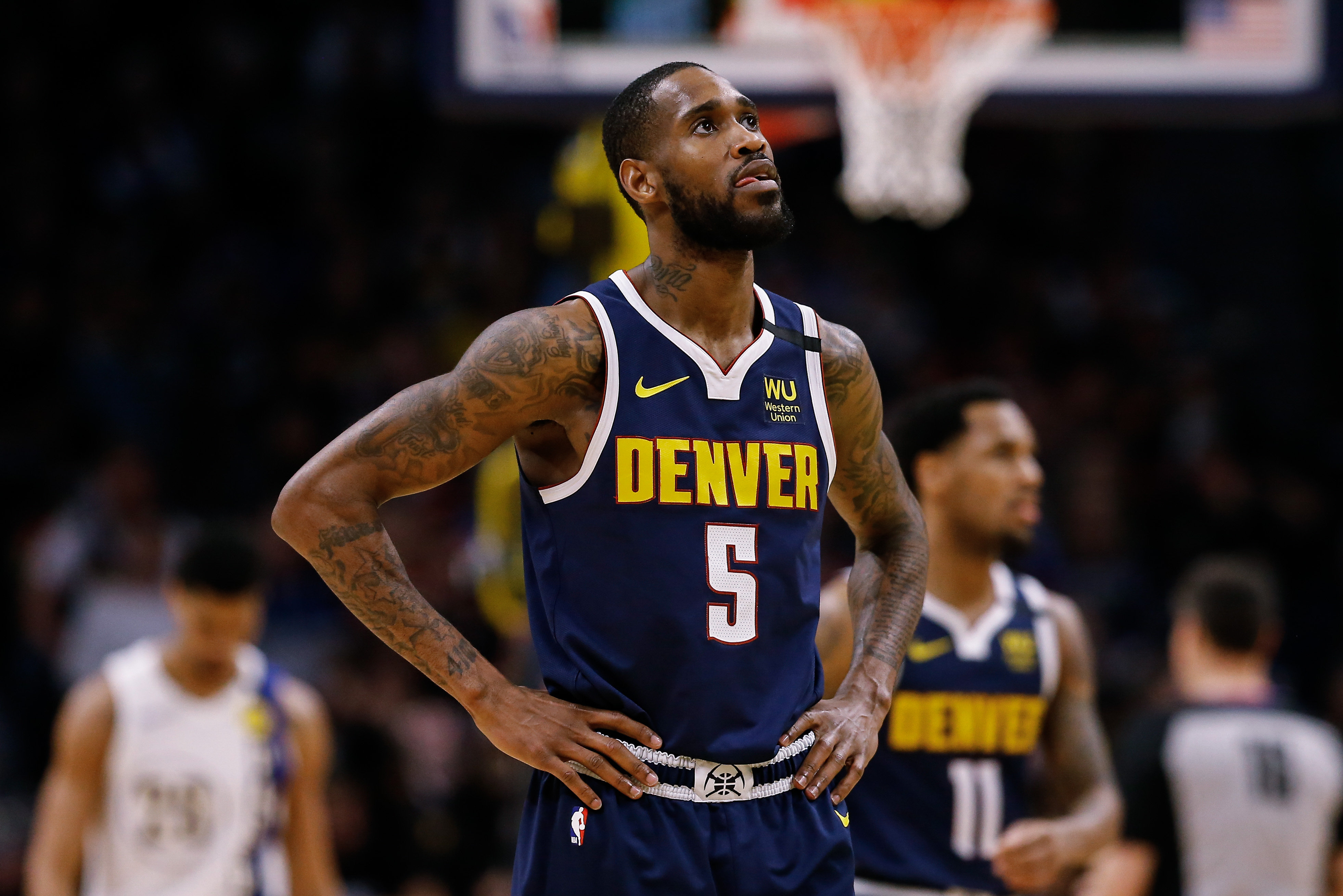 The Nuggets put on another uncharacteristic performance against the Suns after getting blown out again 123-98. Chris Paul was overwhelming as he went off for 17 points, 15 assists and zero turnovers to lead Phoenix to another victory in the valley. 
"I saw one team that wanted to be here and play with a purpose and urgency and one team that did not want to be here and play with no urgency and that's why we got our ass kicked," Michael Malone said. 
Aside from Nikola Jokic, who had 24 points, 13 rebounds and 6 assists, Denver didn't get much production from its supporting cast nor off the bench. Nuggets second option, Michael Porter Jr, who tweaked his back in game 1, went 3 of 13 from the field and 2 of 9 from long range to score 11 points. Aaron Gordon and Austin Rivers had 6 points a piece and Facu Campazzo had just 3.
"We quit tonight which is something we never want to see," Malone said. "So I guess for game 3 I'm going to have to find guys that will at least go out there and leave it all on the line. I may have a hard time coming up with five guys that fills that but these two games, these second halves have really been disappointing and that's an understatement."
In the second half Wednesday night, Phoenix put up 71 points to Denver's 56 and took a 31-point lead. The Suns killed the Nuggets is almost every category. They outscored them 26 to 16 in the paint, had 11 second chance points to Denver's 4 and out rebounded them 26 to 19. 
On a positive note though, Will Barton made an appearance for the first time since April 23 after suffering a right hamstring strain. He brought some much needed energy off the bench and finished with 10 points on 4 of 8 shooting. 
 "That was probably the only silver lining to a really rough night all the way around with Will Bartom," Malone said. "He hasn't played in 7 weeks and the first game he goes out there and he gives you 10 and 3 and gave us a bolt of energy in that first half… I just told our players it's embarrassing that a guy that hasn't been able for play 7 weeks was out there leaving it all on the line and I don't think anybody else did." 
Barton was on a minutes restriction and only played just under 16 minutes. Malone said Barton was upset about having to leave the game early. Barton was willing to risk everything to be out there for his teammates.
"I was willing to take the risk which is why I came back and played," Barton said. "I got to go out there and play. So whatever the medical staff and coach and those guys agree on, I'm going to stick to the plan. He knows I want to play more, they know I want to play more but to do that you have to be smart but at the same time I know what I'm risking so I'm prepared for anything. Just got to go out there and play hard." 
The Suns came out with the same intensity they closed game 1 with. They got to the line 11 times in the first half and shot 44 percent from three. The Nuggets on the other hand got to the line twice and shot only 18 percent from three. Although Malone said Porter was fine, it certainly didn't look that way in the game. He looked visibly in pain. His shot was off and he was 1 of 8 from the field and 0 of 6 from long range, which as everyone who watches Nuggets basketball knows, is very rare for him especially as of late. 
Phoenix had a 52-42 lead at halftime and in typical Suns fashion, came out smoking in the third quarter taking a 22-point lead. Denver started chipping away at the deficit after hitting back to back threes to get within 17 points. Monte Morris got it going and then Barton hit one right after. But the Suns kept attacking. Deandre Ayton went up for an easy layup, Devin Booker hit another three, and Bridges threw down a dunk to extend the Suns lead back to 20. Booker finished the night with 18 points and 10 rebounds. Ayton had 17 and 10. Bridges added 16 points.
Denver's shooting struggles continued, going 8 of 22 from the field in the third but Malone was most disappointed with his teams defense. 
"I literally saw guys say I'm not making shots tonight so I'm just going to walk around and mope," Malone said. "My body language is going to be poor… We had no juice, no energy, no passion, no fight, no urgency, no grit."
Jokic said he was doing his best out there and never gave up. He knows as the leader of the team it's his responsibility to go out there and perform every night.
"I need to be on top of my game every game so it's nothing something that I can pick and choose," Jokic said. "As a leader, I think I need to be on top of my game every game."
The Nuggets head back to Denver for games 3 and 4 on Friday and Sunday and are hoping to turn things around at home in front of their fans. Barton said the team has to go back to playing the Denver Nuggets way. The way they know how to win. I asked him what that looks like: 
"Setting the tone from the beginning, hitting them first," Barton said. "Go out there and defend first, with a defensive mindset, hustle, fly around, get those 50-50 balls, do whatever. We got to come out from the jump."
He continued and said from here it's simple. There's no need to overcomplicate things. There's a reason Denver captured the 3-seed in the Western Conference and it's important for them to go back to that winning identity.