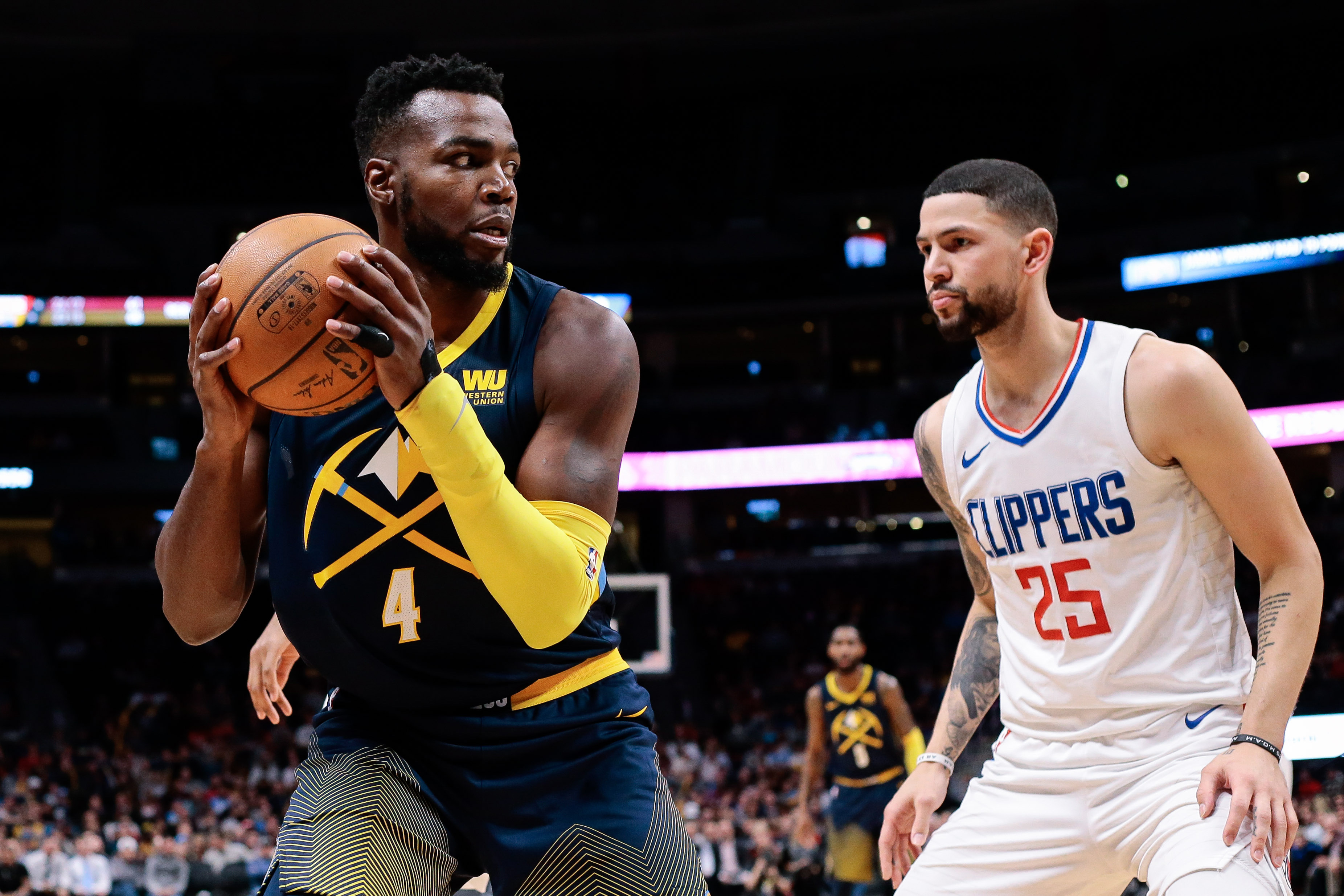 The Denver Nuggets have a new guard on the team. Denver officially inked veteran Austin Rivers to a 10-day contract, President of Basketball Operations Tim Connelly announced Tuesday.
We've signed guard Austin Rivers to a 10-day contract.#MileHighBasketball https://t.co/HXQpX9iqyM

— Denver Nuggets (@nuggets) April 20, 2021
Rivers spent time with the New York Knicks this season, appearing in 21 games. He last played on February 13 and averaged 7.3 points, 2.2 rebounds and 2.0 assists while shooting 43.0% from the field and 36.4% from three in 21.0 minutes per game.
Mike Singer of the Denver Post reports Rivers is in Denver and has already gone through health and safety protocols, clearing the way for him to play Wednesday night against the Portland Trail Blazers.
Singer adds the Nuggets had maintained an interest in Rivers prior to losing guard Jamal Murray. Rivers will be an immediate spark plug to a Nuggets' backcourt decimated with injuries as Monte Morris is also out of the mix after aggravating his hamstring during Friday's victory against the Houston Rockets. This comes after Morris missed a considerable amount of time with a quad injury.
The 28-year-old provides valuable postseason experience, playing in a total of 45 playoff games (six starts), averaging 7.4 points, 2.2 rebounds and 1.3 assists, shooting 40.3% from the field in 20.2 minutes with Houston and the L.A. Clippers. Rivers has a total of 16 career postseason games scoring 10-or-more points.
Rivers was drafted 10th overall by New Orleans in 2012 after spending one season at Duke University. In his lone season, he averaged a team-high 15.5 points on 43.3% shooting in 34 games, becoming the third freshman ever to lead Duke in scoring.
This will be the sixth different franchise Rivers suits up for, following stops in New York, New Orleans, Los Angeles, Washington and Houston.