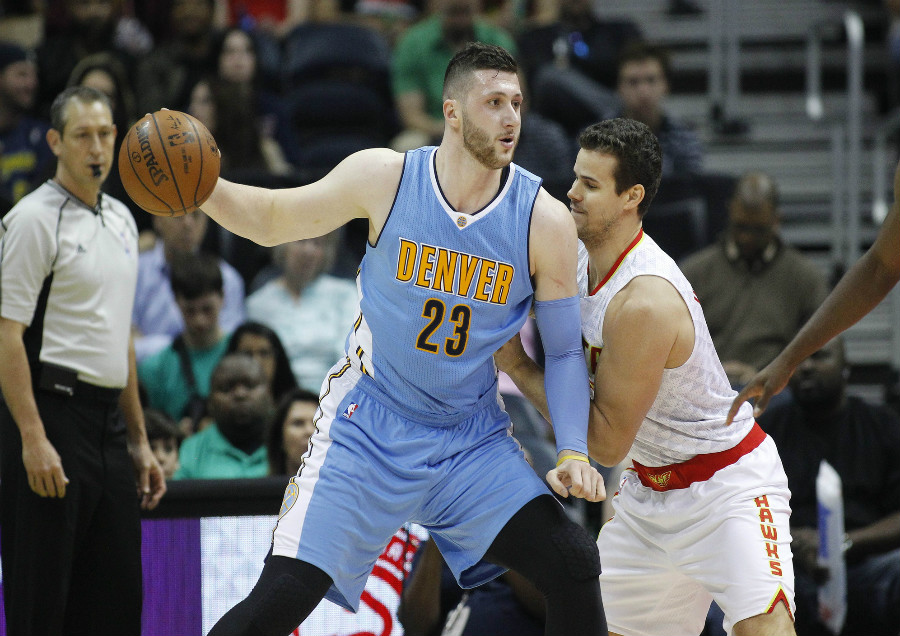 Coming into the year the Denver Nuggets' Jusuf Nurkic had high standards to live up to following his impressive rookie season; however, his second season in the leauge hasn't been exactly what the organization and fans were looking for.
Nurkic has remained quite all year long, both in his playing time and with the media.
He is usually one of the last guys out at halftime and one of the first guys to leave the building post game.
Since the new year, it has been almost impossible to talk to Nurkic, making it impossible to know what on earth was going on.
However, Christoper Dempsey of The Denver Post finally got to talk to the Bosnian about his strange sophomore season.
"I'm feeling good," Nurkic said. "I just want to finish the last 13, 14 games of the season and we'll see what happens. Just be a pro, and that's it."
Nurkic has only appeared in 23 games this season, mainly due to injury and depth on the roster; however, when he is on the court, he is a force to be reckoned with.
Jusuf Nurkic stats per 36 minutes: 17.2 points, 2.3 assists, and 12.0 rebounds and 2.8 blocks per game
With numbers like these there is no reason not to play Jusuf Nurkic.
Apparently, though, that's not how coach Michael Malone sees it.
Malone is in the midst of his first season as head coach of the team and has established that in order to play you have to earn it.
This is thought to be one of the main reasons Nurkic has not seen playing time; guys like Joffrey Lauvergne, Darrell Arthur and Nikola Jokic have all out worked Nurkic, which has resulted in little to no playing time. It wasn't until Kenneth Faried went down with an injury last week that Nurkic has seen a bump in his playing time. And he has made the most of it.
Nurk's stats in March: 10.0 points, 4.8 rebounds and 1.4 assists in 18.4 minutes per game.
When asked if he has anything to prove Nurkic responded with:
"I don't need to show. I show everything that I have. I'm just trying to help my team to win. I do what I need to do, and just go out and have fun."
Nurkic could be a cornerstone for the Nuggets franchise for years to come, if he figures things out. He is a dominate force down low that has scoring ability and a great defensive presence.
With two versatile big men on their squad in Nurkic and Jokic, the Nuggets have the opportunity to develop a special core of big men.
There are a lot of questions surrounding Nurkic — like attitude, health and chemistry with teammates — but he unquestionably has the skill to be one of the best big men in the NBA.