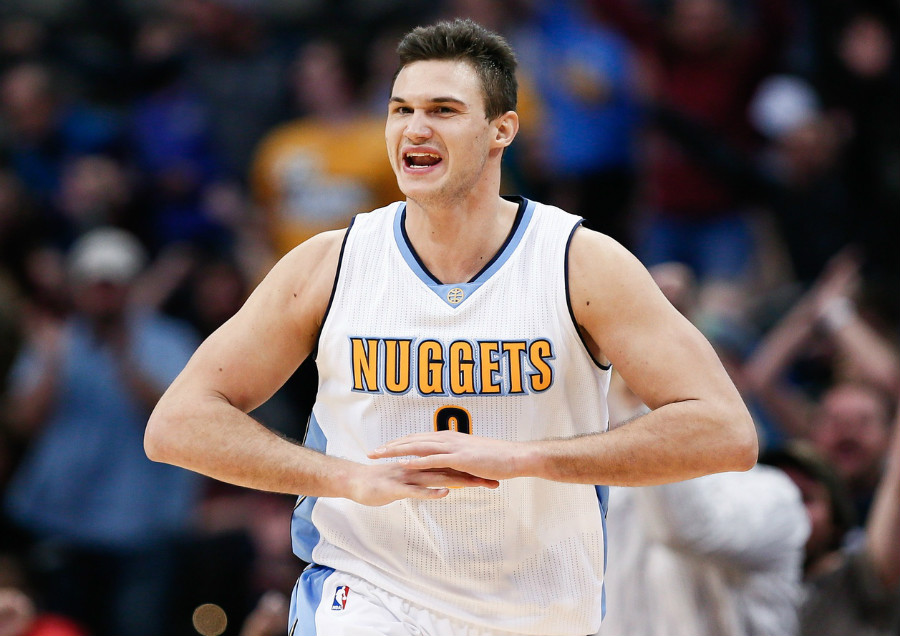 The Nuggets didn't get off to the best start to the NBA offseason, but they're making up ground swiftly in the past few days.
After failing to swing a draft-night deal for Kevin Love, Jimmy Butler or Eric Bledsoe, and then failing to draw much interest from the tip-top names in free agency, Denver landed a four-time All-Star in Paul Millsap over the weekend. Then, on the Fourth of July, they reportedly turned the impending departure of Danilo Gallinari into an asset.
Gallinari did not pick up the player option on the final year of his contract with Denver, although he did say he was open to returning to Denver. Having signed Millsap and knowing Gallinari was seeking more than $20 million per year, the Nuggets have reportedly helped execute a sign and trade deal that will send Gallinari to the Clippers.
The deal, according to Adrian Wojnarowski of ESPN, "will have the Clippers send Jamal Crawford, Diamond Stone, a 2018 first-round pick previously acquired from Houston and cash to the Hawks."
Gallinari will go to Los Angeles on a contract that will pay him $65 million over three years.
Denver's haul is not so impressive, merely a second-round pick in 2019 from Atlanta (which it previously acquired from Washington). Still, credit Denver helping find a way to send Gallinari to a team he wanted, for the price he wanted, and still managing to walk away with something in hand.
The Nuggets could have seen Gallinari walk away clean, so credit Tim Connelly and Arturas Karnisovas for making something out of nothing.
In parts of six seasons with the Nuggets, Gallinari averaged 16.2 points per game and 4.8 rebounds over 31.1 minutes. Gallinari's biggest challenge in Denver was staying healthy. He missed all of the 2013-14 season with injury and never played more than 71 games. In three of his five full seasons with the Nuggets Gallinari played less than 60 games.
Denver will have to wait two years to see any return on the move, but at least they have something to look forward to. Given how the offseason started, even these small wins loom large now.