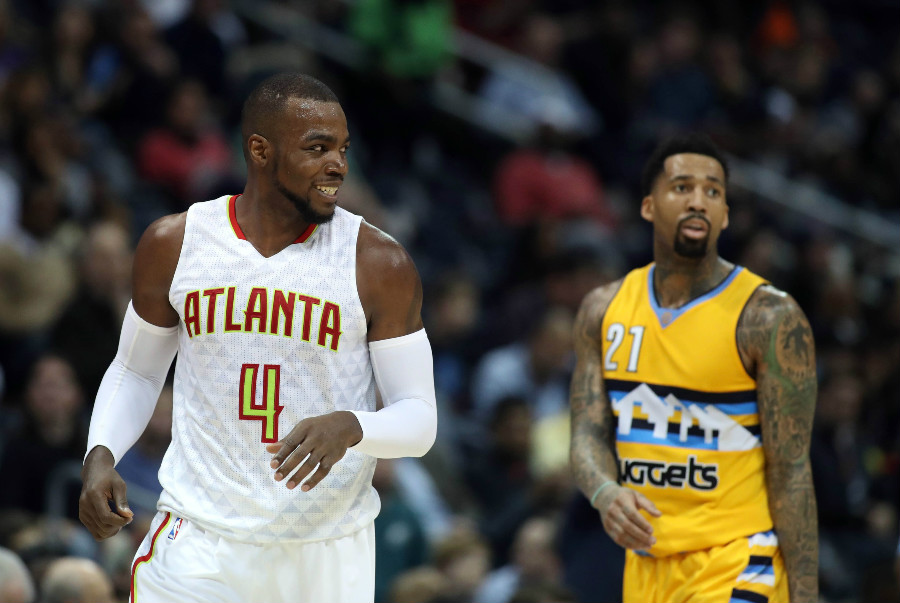 The Denver Nuggets have been searching for an All-Star forward this offseason to help add credibility to the franchise and push the team forward in their climb towards contention in the Western Conference.
The Nuggets have been linked to many free agents on the market this offseason; however, it appears that Paul Millsap will be the Nuggets guy, if any.
After missing out on Blake Griffin and Paul George, the Nuggets shifted their sights to the 32-year-old All-Star forward.
Outside of the Nuggets, the Pheonix Suns and the Minnesota Timberwolves were interested in Millsap, but leads on those fronts have since cooled. It appears that the Nuggets are the front runners to land Millsap at this point in time.
Hearing MIN also may be out of Millsap talks, clearing the way for possible resolution w/Denver, meeting w/him tonight. Would be great fit.

— David Aldridge (@daldridgetnt) July 1, 2017
The Nuggets will bring out the big guns in their meeting with Millsap. Josh Kroenke, Vice President of Basketball Operations Tim Connely, and Head Coach Michael Malone will represent Denver at the meeting in addition to promising shoot guard Gary Harris, according to ESPN.
Millsap has been tied to the Nuggets for some time now. Last summer, Denver nearly traded for Kenneth Faried and a pool of players for Millsap, according to Zach Lowe. It's clear the Nuggets have had their eye on Millsap for some time, and for a good reason.
If he were to sign with Denver, Millsap would bring the legitimacy and defensive impact the Nuggets have lacked for some time.
Millsap is averaging 14.2 points and 7.5 rebounds per game over the course of his career so far.