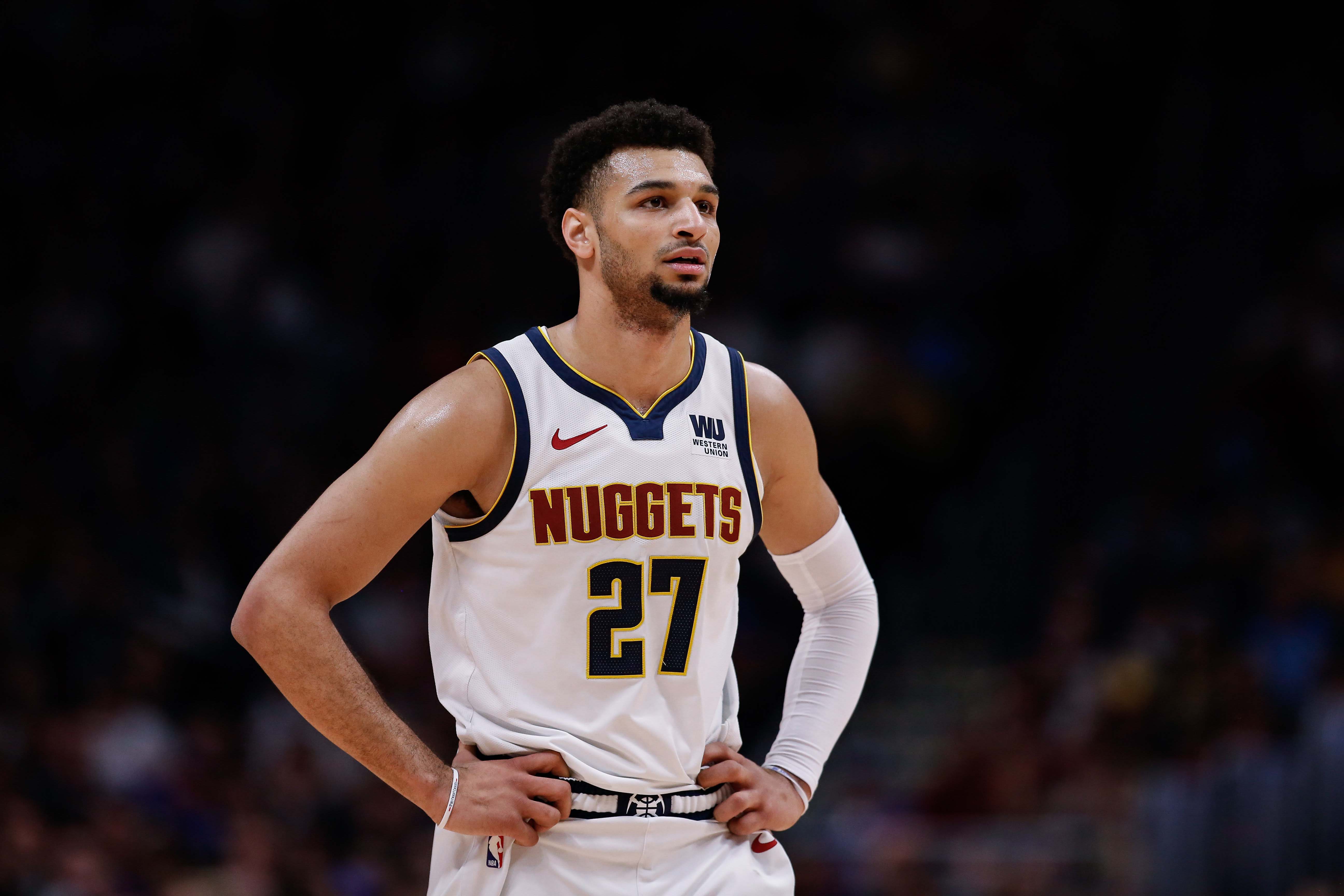 According to Shams Charania of The Athletic, the Denver Nuggets and Jamal Murray's representation have began discussing a contract extension.
According to Charania, Mike George of One Legacy Sports has began negotiations for Murray.
It was always expected that the Nuggets and Murray would enter into extension talks this offseason. Murray emerged as one of the elite young scoring guards in the National Basketball Association after helping push the Nuggets into the second round of the playoffs, and ultimately one win shy of a Western Conference Finals appearance. During the 2018-19 season, Murray became a lethal pairing with first-team, All-NBA center Nikola Jokic and the Nuggets feel that tandem is worth building around for the long-term.
Murray's extension will be made easier now that Paul Millsap's $30 million team option has been picked up by Denver. When looking towards the 2020-21 season — the year that Murray's contract extension would begin — the Nuggets could have up to $50 million in cap space using the new cap projections. The reason Denver could have so much cap space is because Mason Plumlee and Millsap with both be unrestricted free agents while Torrey Craig will be a restricted free agent. Additionally, both Malik Beasley and Juancho Hernangomez are extension eligible as well.
There is no official report on what kind of extension that Murray is pursuing, but it can be easily inferred that Murray and his representation will be searching for a near-max or max contract. Murray will only have four years of experience under his belt by the time his extension would kick in so a max contract for him is projected to start at 25% of the projected $117 million salary cap for 2020-21. That means Murray would start at $29,250,000 million per year and would grow by 8% each year. So a full five-year max contract for Jamal Murray would equate out to $171,598,078 in total.
Here is how Murray would be paid each year for a four or five year max contract.
If Jamal Murray was to sign a five-year max extension, it would end up being worth a total of $171,598,078 if my math is correct.

$29,250,000 in year one.
$31,590,000 in year two.
$34,117,200 in year three.
$36,846,576 in year four.
$39,794,302 in year five.

— T.J. McBride (@TJMcBrideNBA) June 30, 2019
Murray averaged career-highs in points, rebounds, assists in 2018-19. He finished the regular season with averages of 18.2 points, 4.2 rebounds and 4.8 assists while playing 32.6 minutes per game over 75 games played. He shot 43.7% from the field and 36.7% from three-point distance. In the playoffs, Murray elevated his game. He ended up averaging 21.3 points, 4.4 rebounds and 4.7 assists in 36.3 minutes a night in his first-ever postseason.
If the Nuggets and Murray do not agree to terms, Murray will become a restricted free agent in 2020.