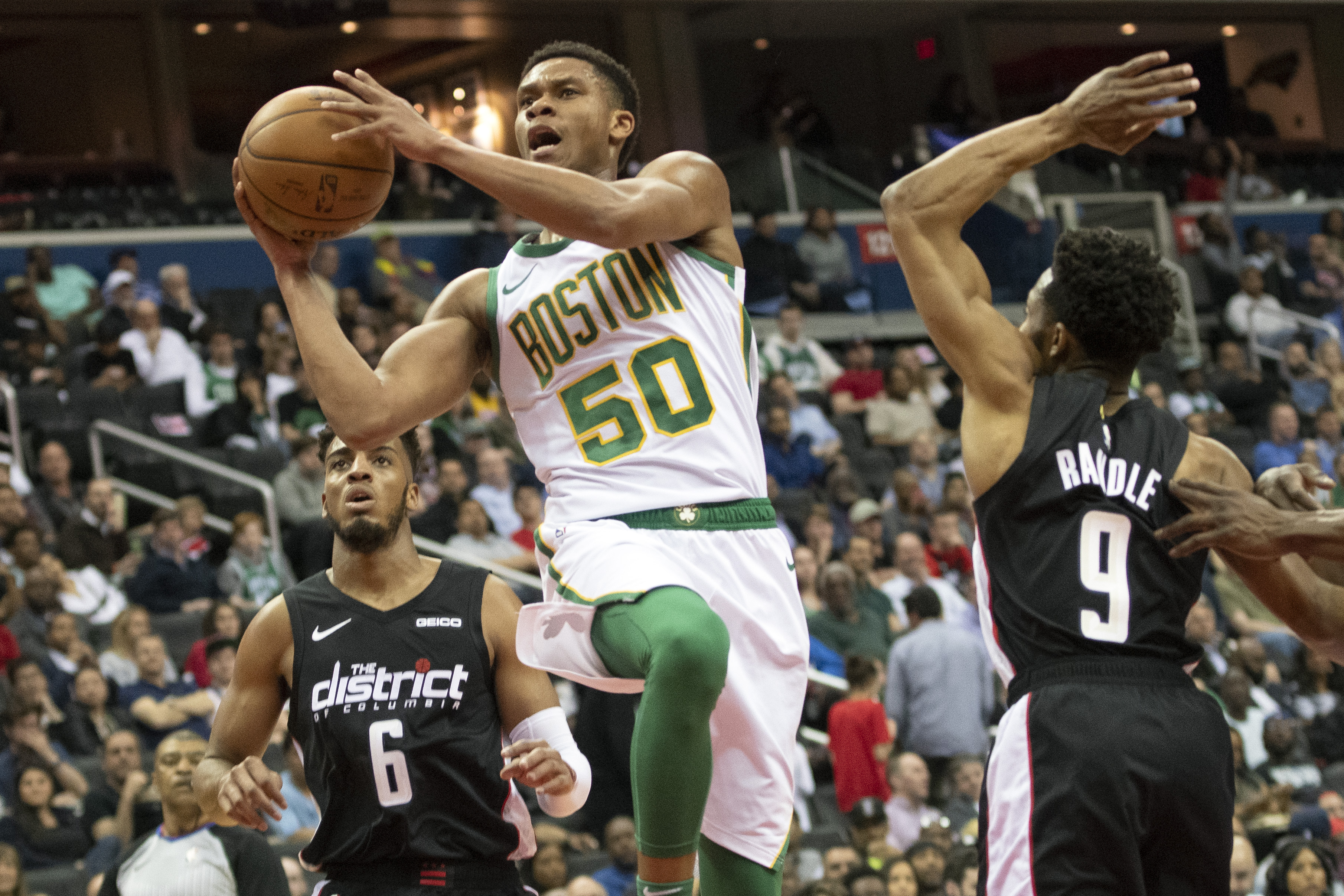 According to Adrian Wojnarowski of ESPN, the Denver Nuggets and combo-guard P.J. Dozier have agreed to a one-year deal.
There is still no word if Dozier is being signed to the full 15-man NBA roster or to a two-way deal, but one way or another he will be a member of the Nuggets once training camp begins.
Dozier is a 6-foot-6 guard who hails from the University of South Carolina. He is athletic, versatile, can handle the ball and has taken big steps forward each season which speaks to his work ethic.
During his two years at the collegiate level, Dozier improved by quite a bit. He averaged just 6.7 points, three rebounds, and 2.1 assists in 19 minutes per game as a freshman, but bumped those numbers up to 13.9 points, 4.8 rebounds, and 2.8 assists in his sophomore campaign while improving his three-point percentage by over eight percent. After his sophomore season at South Carolina, Dozier declared for the 2017 NBA Draft, but went undrafted.
Dozier ended up at Summer League with the Lakers in 2017-18 which resulted in him getting a two-way contract from the Oklahoma City Thunder. He only played three total minutes with the Thunder, but play in 43 games for the Oklahoma City Blue; the Thunder's G-League affiliate.
Just as Dozier did in college, he continued to improve steadily. In his first season in the G-League, Dozier shot a career-high 34% from three-point range and averaged 12.9 points, 5.6 rebounds, and 2.7 assists.
Once the 2017-18 season ended, Dozier signed another two-way contract, but this time with the Boston Celtics. Once again, Dozier barely played any NBA minutes, but continued to grow in the G-League. After signing his two-way deal with the Celtics, Dozier spent most of his time in Maine with the Red Claws where he became a G-League All-Star. In 2018-19, Dozier averaged 21 points, 6.6 rebounds, and 6.5 assists despite his three-point percentage falling to 31.2%.
For the Nuggets, Dozier is the perfect third point guard. Prior to Dozier signing with Denver, there was a worry that Denver would not have enough guards who can handle the ball if one of Monte Morris or Jamal Murray got hurt. That issue has now be resolved with the addition of Dozier. Additionally, Dozier could fill in for Gary Harris or Malik Beasley at the shooting guard position.
Dozier will enter training camp with the Nuggets as the fifth guard not including Will Barton, who is more of a wing on Denver's roster. He will have an opportunity to fight for minutes, but will also continue getting plenty of time in the G-League as he continues to refine his game.
Dozier ending up with the Nuggets is good for him individually as well. The Nuggets have already found two rotation players in Monte Morris and Torrey Craig using two-way contract slots. Additionally, both Brandon Goodwin and Thomas Welsh ended up finding contacts in the NBA after spending time with the Nuggets.