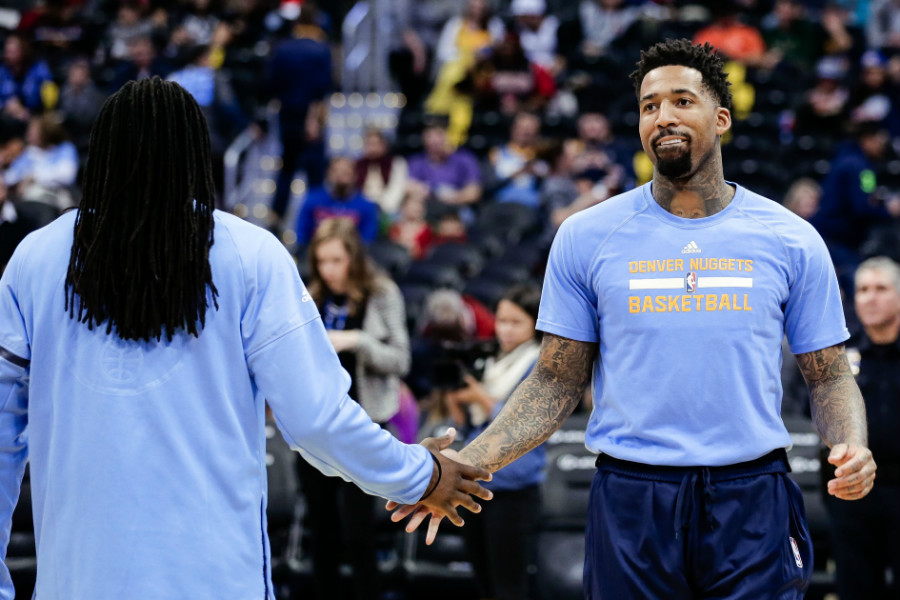 Trade season is here NBA fans…and the Denver Nuggets are showing their hand early on.
Already, three big pieces of news surrounding the Nuggets trade market have emerged.
The team has shown interest once again in Hawks All-Star forward Paul Millsap. Also, reports indicate the Nuggets are openly shopping third year center Jusuf Nurkic, and are presumably willing to deal proven veterans such as Kenneth Faried, Danilo Gallinari and Wilson Chandler.
So, nothing really out of the ordinary here; however, this is the first time the rumors swirling around this team for so long have become concrete and made public.
As it stands, the Nuggets are in need of a wake-up call. They have lost four straight, and have what head coach Michael Malone said is "the worst defense in the league." Making a couple of deals in the trade world could help the Nuggets acquire better talent, and off some players who have never seemed to fit quite right with the team.
The trade market this year specifically provides the Nuggets with a couple of intriguing options to reform and better their team, and with the 8th seed in the Western Conference still very much up for grabs, one can only assume the organization will at least attempt to take crack at the trade frenzy.