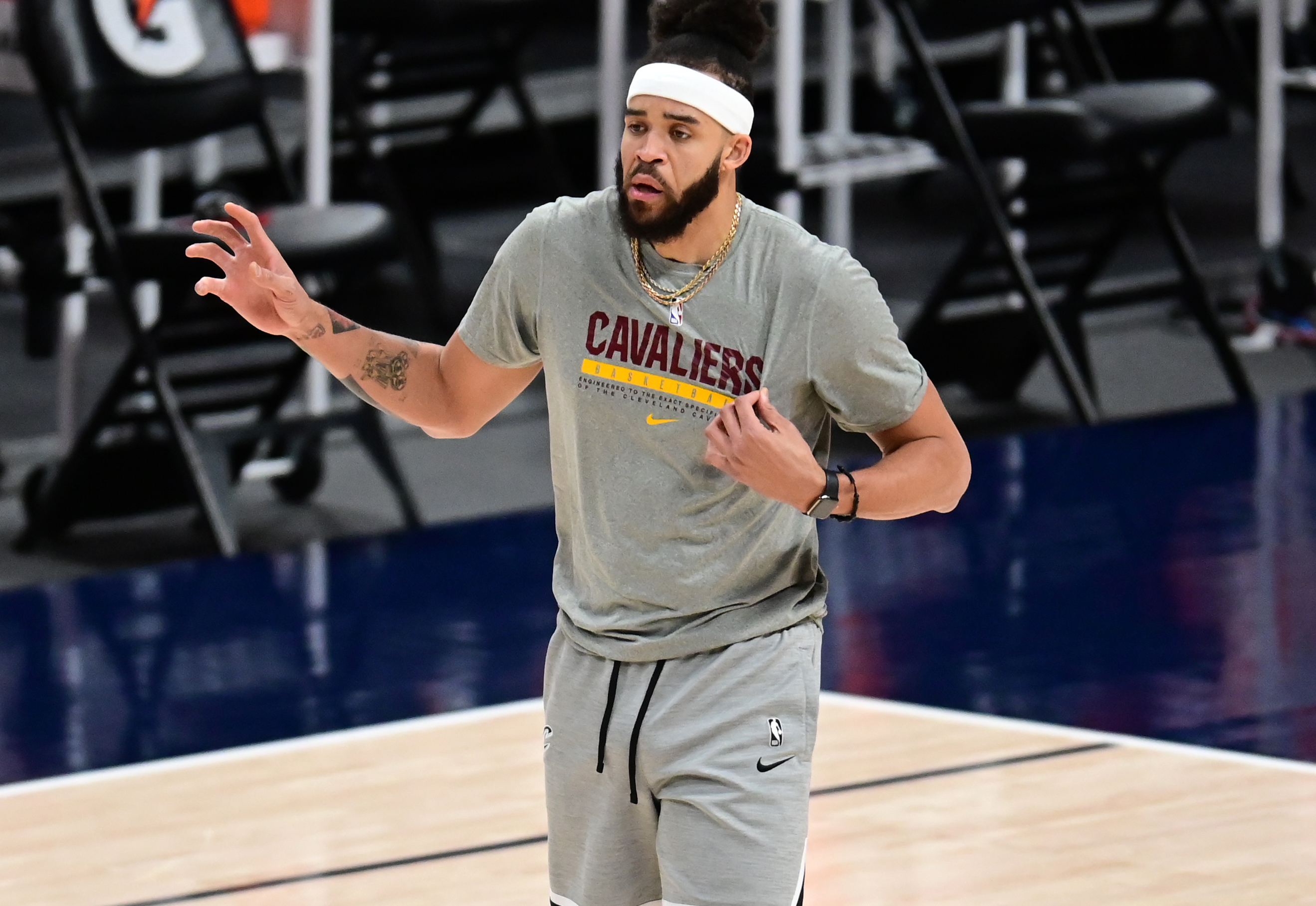 It is officially trade season as the Denver Nuggets agreed to reacquire big man JaVale McGee from the Cleveland Cavaliers in exchange for Isaiah Hartenstein and two protected second-round draft picks.
Denver is acquiring center Cleveland center JaVale McGee for Isaiah Hartenstein and two future protected second-round picks, sources tell ESPN.

— Adrian Wojnarowski (@wojespn) March 25, 2021
McGee spent time with the Nuggets from 2011-2014 before ending up on three championship rosters in Los Angeles and Golden State.
McGee averaged 8.6 points and 1.8 blocks per game in his first stint as a Nugget, but a lot has changed for both parties over the years.
The 33-year-old transformed into more of a savvy veteran once departing Denver. McGee was a perfect role player and an essential member of the Lakers and Warriors respective title runs.
The trade garnered praise from former head coach George Karl out on the Twittersphere.
He plays focused. He's a great offensive rebounder and a shot blocker. He brings positive energy as a veteran playoff winner now. https://t.co/pDxnrBXGM1

— George Karl (@CoachKarl22) March 25, 2021
The Nuggets were reportedly in the market for rim protection and a defensive-minded center to play behind Nikola Jokic in the rotation. This was supposed to be Hartenstein's role, but things never really seemed to take off for him in Denver.
As Mike Singer of The Denver Post noted, the Nuggets' motive for this deal could be to compete with the likes of the Lakers, and other teams with bigs, should they matchup in the playoffs.
Two cents on JaVale: The Lakers have been widely connected w/ Andre Drummond in buyout market. If he lands in LA, & Nuggets meet the Lakers again in the postseason, Denver has a better chance w/ McGee in the post than it did with Hartenstein. I imagine that was part of calculus.

— Mike Singer (@msinger) March 25, 2021
McGee will slide in nicely to the Nuggets' rotation as a defensive anchor and veteran with championship experience. McGee will play roughly a dozen minutes per contest and serves as the floor general for the interior.
This is a solid move for the Nuggets, but hopefully, there is more to come. This does not move the needle on its own by any stretch of the imagination, but it could be an excellent complementary deal should the Nuggets have something else in the works.