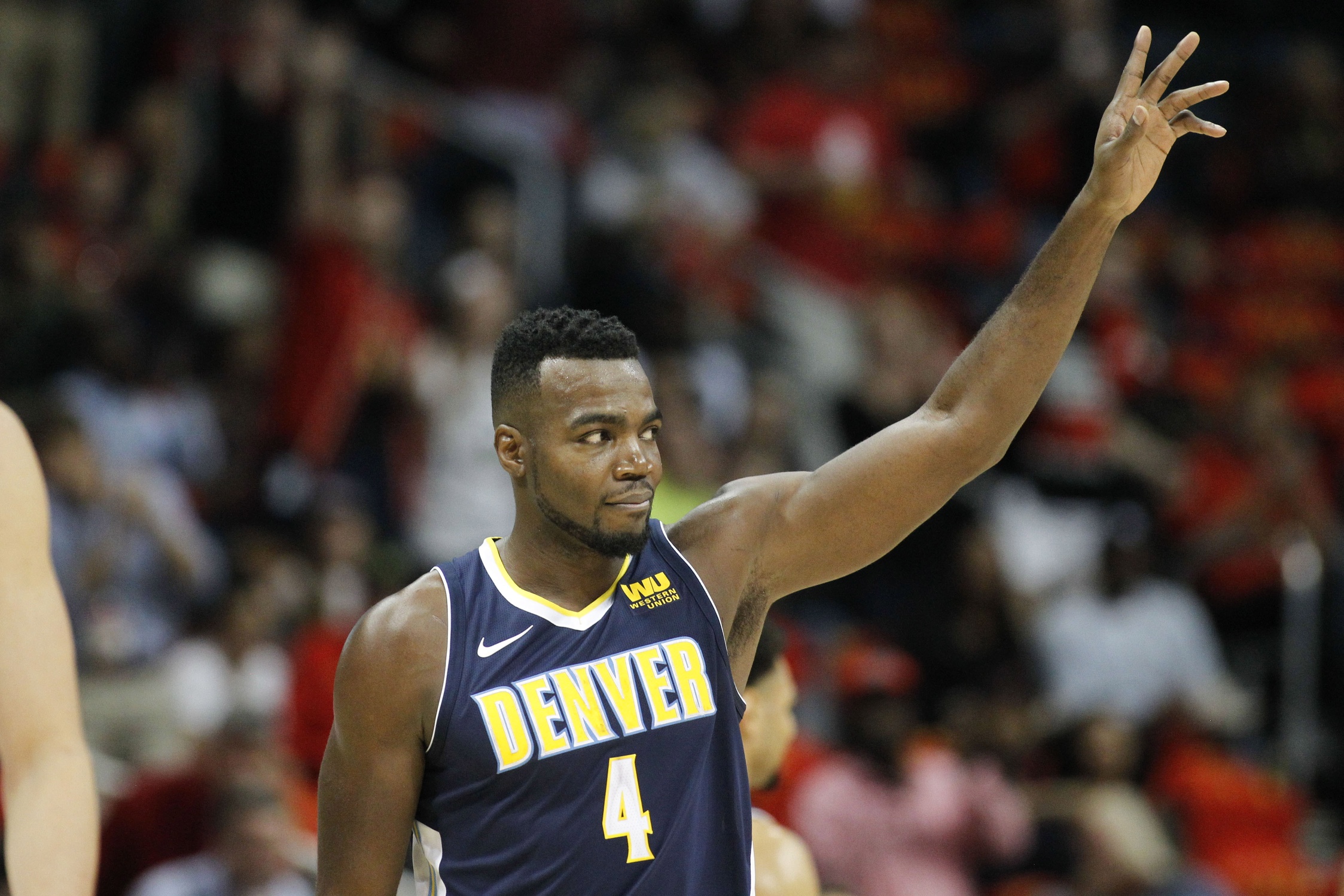 After worries that Paul Millsap may have fractured his left wrist against the Los Angeles Lakers, there is now a brief shimmer of positive light.
Chris B. Haynes, of ESPN, has reported that Millsap's X-ray was negative. That means the Denver Nuggets' starting power forward did not break — or fracture — anything around his wrist, which is a huge step towards getting Millsap back on the hardwood.
The Nuggets are taking on the Sacramento Kings on Monday night — in Sacramento — and will still be without Millsap, but the injury report does not stop there. Wilson Chandler is also hurting for the first time of the season with lower back soreness and is questionable to play against the Kings.
Without their starting power forward, Denver will likely turn to Kenneth Faried or Chandler to fill in for Millsap. If Chandler is unable to play, it could be Juancho Hernangomez to potentially fill in at the small forward spot. Will Barton is another name that could slide into the starting lineup, but that would remove a ton of scoring off of the bench unit.
There is still no timetable on how long Millsap will be out with his wrist injury, but the fact that he has no structural damage in his left wrist is a massive step in the right direction. Now Millsap, who is averaging 15.3 points, 6.2 rebounds, and three assists per game, can begin focusing on rehabbing his wrist injury and get back on the court for the Nuggets