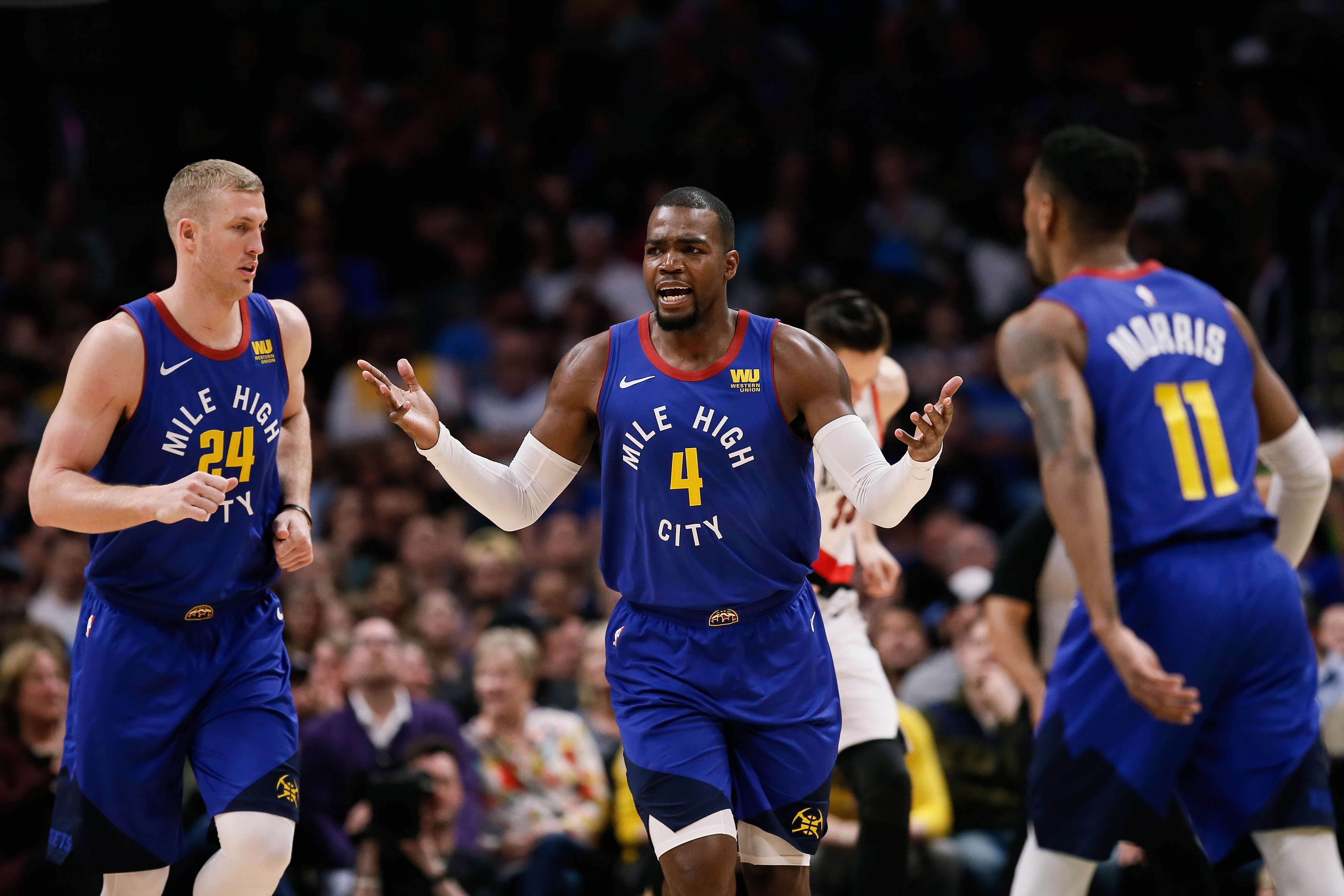 According to a news release by USA Basketball, there have been six players added to the USA Basketball Men's National Team. One of those six players is none other than Denver Nuggets backup center Mason Plumlee.
In addition to Plumlee, the USA National Team also added Jaylen Brown and Marcus Smart of the Boston Celtics, Montrezl Harrell of the Los Angeles Clippers, Julius Randle of the New York Knicks, and Thaddeus Young of the Chicago Bulls.
Shortly after the announcement by USA Basketball, Harrell withdrew from the USA National Team roster according to Shams Charania of The Athletic.
There are multiple reasons for the USA National Team to bring in Plumlee. He won the gold medal with Team USA at the 2014 FIBA World Cup, the Americans needed another legitimate center, but most importantly, Plumlee knows Nikola Jokic as well as anyone in the league.
Multiple sports betting platforms have the Serbian National Team as the biggest threat to the USA National Team's dominance in international play and they are led by Nuggets superstar center Nikola Jokic.
Jokic was fourth in MVP voting last year and averaged 20.1 points, 10.8 rebounds, and 7.3 assists. He is only the fourth player in NBA history to average those numbers over a full season. In addition to his ridiculous regular season production, he took his game to new heights in the playoffs. Over his first 14 playoff games, Jokic carried the Nuggets within one win of the Western Conference Finals and averaged an absurd 25.1 points, 13 rebounds, and 8.4 assists. Jokic became only the second player to ever average those numbers — the other being Oscar Robertson.
If the USA National Team ends up facing the Serbian National Team, the main focus for the USA team will be slowing Jokic. Adding Plumlee to the roster should, in theory, help. On the other hand, Jokic was the first-team, All-NBA center last year for a reason and Plumlee's presence could be non-consequential.
The addition of Plumlee on the USA National Team was not the only information that the USA Basketball news release brought.
According to the press release, Paul Millsap has chosen to withdraw from the USA National Team and will not participate in training camp or at the World Cup. Millsap is the ninth player to remove himself from the Team USA roster. He joins Bradley Beal of the Washington Wizards, Anthony Davis of the Los Angeles Lakers, Eric Gordon and James Harden of the Houston Rockets, Tobias Harris of the Philadelphia 76ers, Damian Lillard and CJ McCollum of the Portland Trail Blazers, and Kevin Love of the Cleveland Cavaliers.
For more about the FIBA World Cup from the Nuggets perspective, click here.