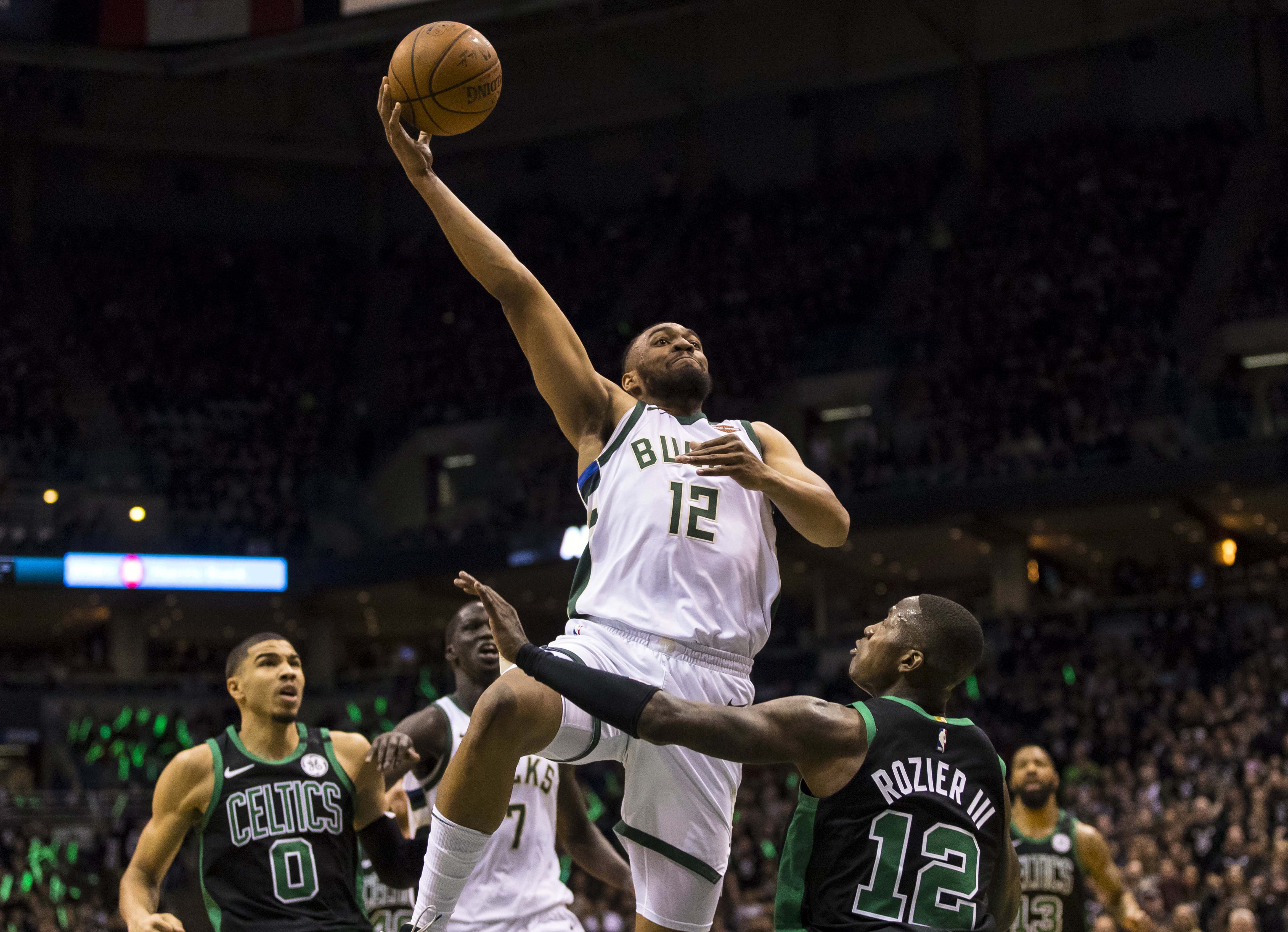 Just over four years ago, the Milwaukee Bucks drafted Duke forward Jabari Parker second overall, behind only Kansas guard Andrew Wiggins, who was drafted by the Cleveland Cavaliers before being flipped to the Minnesota Timberwolves for Kevin Love. Cleveland went on to win their first title one season later, but the lottery selections of the promising 2014 NBA draft class haven't yet lived up to their lofty billing.
Wiggins has been solid if not spectacular, but Parker, No. 3 selection Joel Embiid (76ers), No. 13 Zach Lavine (then Timberwolves, now with the Bulls) have seen their careers derailed by injuries. No. 4 selection Aaron Gordon (Magic) and No. 5 pick Dante Exum (Jazz) have only been able to cement rotation roles, and No. 8 pick Nik Stauskas (Kings, now with the Nets) and No. 10 pick Elfrid Payton (Magic, now in limbo with the Suns) are barely hanging on to their NBA careers.
From that 2014 draft, the Nuggets added their two best players: Nikola Jokic via the 41st selection, and Gary Harris via a draft-night trade with Chicago.
Parker could make it three, and with his age (23), he'd fit right in with the Nuggets' clear strategy of trying to do what the Golden State Warriors did to build their franchise: collect a pack of youngsters that are roughly the same age, and under contract — and hope that they mature into future All-Star-caliber players.
Jokic (23) has done that. Harris (23) has done that. Jamal Murray (21) is on track to do it. That's three starters, along with shots-in-the-dark like Juancho Hernangomez (22) and Malik Beasley (21), who haven't carved out enough time to rule out their potential.
Parker has struggled with injuries, only playing in more than 50 games in a season twice in his four seasons. But given his ability to come back from those injuries speaks to his work ethic. The fact that DeMarcus Cousins, one the league's elite players when healthy, could reportedly only muster up a one-year, $5 million contract due to his injury status, means that Parker might come cheap… relatively speaking.
In the 2018 draft, the Nuggets looked past Michael Porter, Jr.'s injury history, and rightly so — even though it's unknown when Porter will debut this season (if he even plays at all), in an NBA mid-market like Denver, you have to gamble on greatness. Transcendent players don't give Denver the time of day in free agency.
Of course, they didn't used to for the Warriors, either. Once their core of Stephen Curry, Klay Thompson and Draymond Green blossomed, however? Now, they all come running.
Parker's not much of a defender (which isn't exactly a prerequisite for the Nuggets, if you watched them last season), but 20-point-per-game scorers don't grow on trees. Parker, who averaged 20.1 per game in his second full season as a starter, can be. His three-point shooting percentage has improved every season — his .383 rate last season would have trailed only Jokic and Harris — and in an increasingly position-less league, Parker's ability to play at either forward position is valuable. His basketball IQ and potential made him the second overall pick in the draft, and no one considered that a reach at the time.
Barton is a starter this season, to be sure, and Paul Millsap will be back, as well. But Millsap will be 34 when the season ends — and potentially his contract, too. Will Barton, for all his talent — and despite his lucrative new contract — is better cast as a Swiss Army-knife sixth man. The Nuggets are willing to sit Porter, Jr. all season, if necessary, and why not? In the NBA's "superteam" era, only the Warriors, Celtics, Rockets and the newly re-energized Lakers under LeBron James have any chance to win the title this season anyway. In Denver, this year's for improvement, not contending — the goal should be to become the new Warriors when budgetary concerns and age blow all those superteams to bits.
Want to be enticing to star free agents? Want to contend for a title — yes, here in Denver? Then field a 2018-19 starting lineup of center Jokic (24), power forward Parker (24), small forward Porter, Jr. (20), shooting guard Harris (24) and point guard Murray (22) — all under contract, and with cap flexibility, to boot.
It's no guarantee, to be sure, but unless you're one of the NBA's megamarkets, nothing is.
If the Nuggets want to become the next Warriors or Spurs, they have to shoot for the moon. At minimum, Parker can immediately contribute at an affordable cost. At best? If Porter, Jr. lives up to his potential, as well, the Nuggets will sport the best young starting five in the NBA, and certainly the most entertaining.
The Nuggets' new logos and uniforms might be eye-catching, but with a few savvy moves like adding Parker and a little luck, "Mile High Basketball" might be more than fun to watch — it might actually matter in the NBA landscape.
Fortune favours the bold.