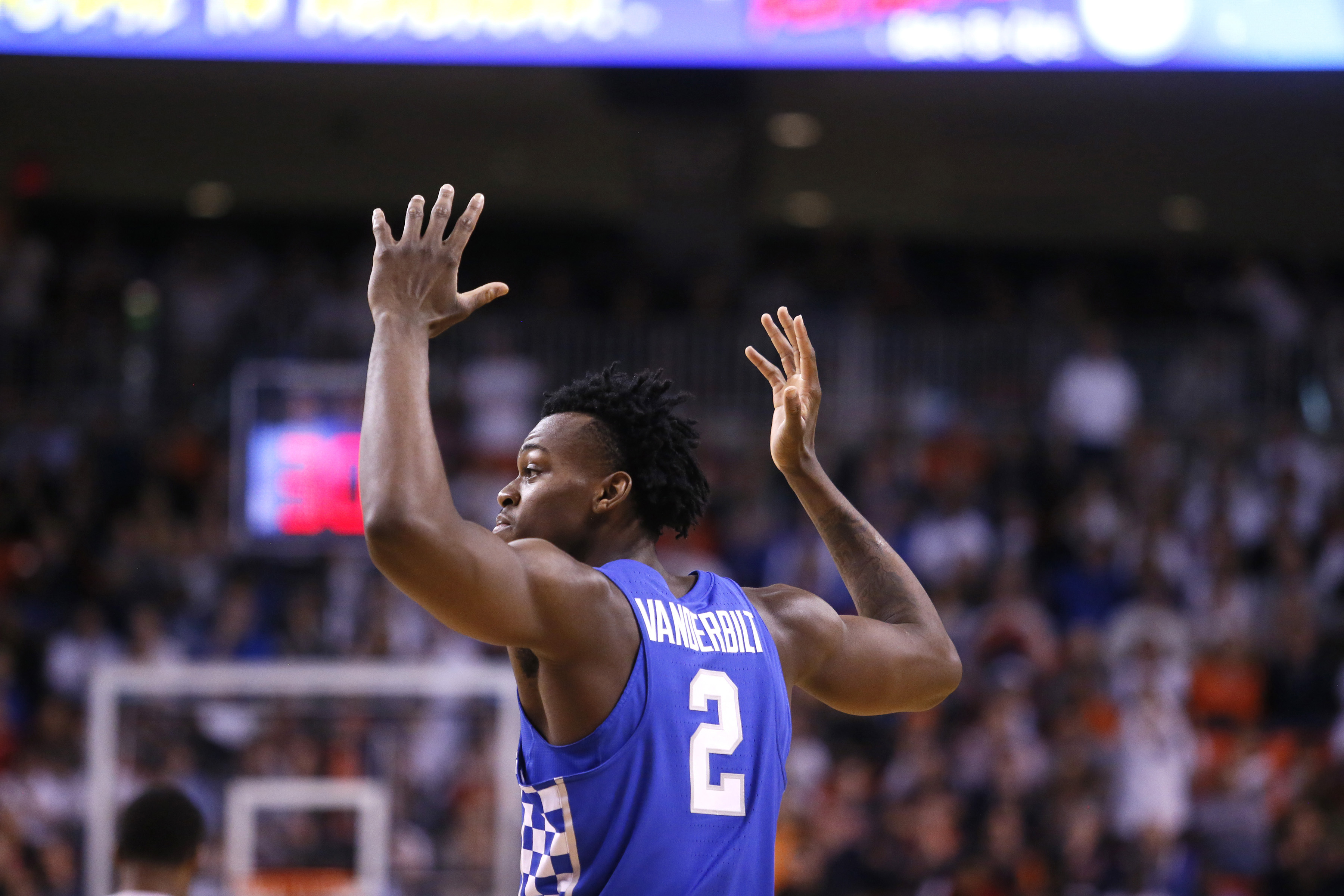 The Denver Nuggets announced Wednesday that they have officially signed 2018 second-round pick Jarred Vanderbilt to a multi-year contract.
According to ESPN Insider Adrian Wojnarowski , the deal is for three-years, $4 million.
Vanderbilt, the 41st pick in the 2018 draft, is a high motor forward who brings energy whenever he's on the court. At Tim Connelly's post-draft presser, he called Vanderbilt one of the best rebounders he's ever seen.
"In the second round we added Jarred Vanderbilt, one of the best rebounders we've ever seen. High energy guy, multiple position guy, just plays with a real passion, plays with a constant motor."
Appearing in just 14 games during his lone season at Kentucky, Vanderbilt averaged 17 minutes, 7.9 rebounds, and 5.9 points per game. With solid number across the board, the biggest reason why Vanderbilt fell into the second round was because of health. Vanderbilt missed 23 games last season because of a nagging left foot injury, which originally forced him to miss the beginning of the season and flared up again forcing him to miss the end of the year as well.
Luckily for the Nuggets, Vanderbilt now has an entire offseason to get better from the injury and has already progressed from a scooter to a walking boot. Vanderbilt will get to work with Nuggets training staff all offseason and all next season since he's under contract and not on a two-way deal.
The signing of Vanderbilt pushes the Nuggets roster to 15, which is the maximum number they can have — not including two-way players. With other second-round pick Thomas Welsh reportedly being signed to a two-way deal that puts the Nuggets in a tough spot with point guard Monte Morris. Possible salary dump situations could be coming for the Nuggets in order to clear a roster spot for Morris, whose had a tremendous offseason and phenomenal summer league.