Before we get into our Nuggets vs. Clippers betting preview, there are two offers tonight in the state of Colorado that are absolute must-haves.
The first is over at FOX Bet Colorado, where you can get 50-1 odds any Nuggets bet for the rest of August.
Get this FOX Bet CO deal by clicking here. Not only will you get $1,000 in free bets, but when you bet just $1 on a Nuggets-related outcome, you will receive a $50 payout. Best of all, it doesn't matter if the bet wins. If you risk $1, you get $50 back when you bet on the Nuggets this month.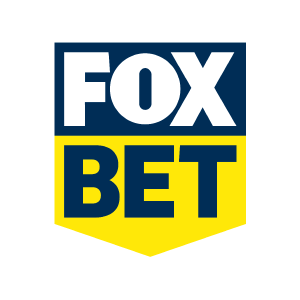 The other marquee offer is over at FanDuel Sportsbook Colorado where you can spread the love with other sportsbook users to create an insane line for Nuggets vs. Clippers betting.
In short, for every 100 FanDuel Sportsbook users that wager on tonight's game, the spread will move one point. It doesn't matter when you bet, FanDuel will honor the best and final line. Historically, bettors are undefeated when FanDuel rolls out this promo, and Denver will be at least a 100-point underdog by tip-off tonight. Grab a $500 risk-free bet and these crazy odds by clicking right here.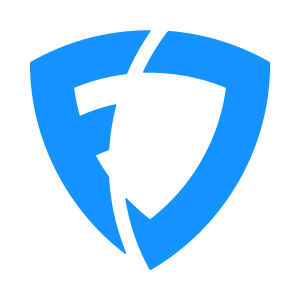 FanDuel Sportsbook
21+ and present in participating states. Gambling problem? Call 1-800-GAMBLER.
CLAIM OFFER
Now, let's get to our Nuggets vs. Clippers betting preview with odds, picks, and predictions.
Nuggets vs. Clippers Odds
Here's the line for tonight's Nuggets vs. Clippers game at FanDuel Sportsbook:
Spread: Clippers -4.5, Nuggets +4.5
Moneyline: Clippers -198, Nuggets +166
Total: N/A
Analysis: The Nuggets were as much as a 6-point underdog, but the early movement has pushed them down to a 4.5-point underdog. Of course, you can buy them at what will likely become somewhere around a 100-point underdog thanks to the FanDuel promo.
Nuggets vs. Clippers Betting Preview
Let's take a look at our Nuggets vs. Clippers betting preview by first setting this thing up.
The Rubber Match
You can't look to this season's earlier meetings between the two teams because each revealed a very different outcome. Back on Jan. 12, the Nuggets bested the Clippers by a 114-104 final. However, on Feb. 28, the Clippers got revenge in a 132-103 drubbing.
Who's In, Who's Out?
As has been the case with previous games in the bubble for both the Nuggets and Clippers, there's some uncertainty surrounding this game in terms of who will be on the floor and who won't. Each team has played without several key contributors ahead of this pivotal seeding game. Motivation will also play a factor in this one. Denver would have to win out, while the Clippers would have to lose out in order to shuffle the standings.
Without home court advantage, does it even matter? How each coach wants to balance staying sharp, staying competitive, and giving their teams rest will likely determine availability.
Of note, Montrezl Harrell rejoins the Clippers ahead of this game and L.A. coach Doc Rivers is expected to get him on the floor tonight. That, obviously, will be a big boost for the Clips. Paul George, who sat out the Clippers' previous game, should also suit up. Meanwhile, it's unknown if Patrick Beverly, who's missed three-straight, will take the court.
For Denver, Will Barton and Gary Harris will once again sit.
(Not) Defending The Three
If you've been reading these previews lately, you know I have fixated on the Nuggets' inability to consistently defend the perimeter. If they can't make an adjustment tonight, and I don't suspect they will, that will be particularly problematic against a Clippers team that holds the second-best three-point shooting percentage (43%) of the league's remaining teams. Pair that with the Nuggets' bubble-worst 45% shooting percentage allowed from deep, and, well, this is a recipe for disaster.
Nuggets vs. Clippers Picks and Predictions
Here's a look at some of our tops picks and predictions for Nuggets vs. Clippers.
Lou Williams to Make At Least Two Three-Point Attempts (-120 at FOX Bet)
Lou Williams has maxed-out at only two three-pointers since his return to the bubble, but his volume increased significantly against Brooklyn as he took seven threes. We expect that trend to continue tonight as Williams should be able to exploit the weak perimeter defense of the Nuggets. If he maintains a similar aggressiveness, the looks should be there.
Of course, you can also bet on any Nuggets-Clippers outcome and get a 50-1 payout at FOX Bet by clicking here. 
Nikola Jokic To Record At Least 10 Rebounds (-120 at FOX Bet)
Let's take a quick look at Jokic's rebounding in the bubble. He's twice hit double-digit rebounds, but is coming off of a game in which he grabbed only one board in 25 minutes. Certainly, he will want to "rebound" from that performance. Meanwhile, he's averaging 12 rebounds per game against the Clippers this season.
Clippers to Win By 1-10 Points (+170 at FanDuel Sportsbook)
While Los Angeles may not go for broke in its quest to lock up the number two seed tonight, certainly, they would like to wrap this thing up and rest in their final game. While Denver has given a spirited effort in the bubble despite missing several key players, this sets up as a situation where the better team (Los Angeles) should bear down and grind out a win against the short-handed Nuggets. I don't think they run away with it, so you can max your profit at +170 with FanDuel.
Of course, you can also sign up for FanDuel Sportsbook and take advantage of a wild "spread the love" adjusted point spread (now over 100 points and counting) to cash an easy cover.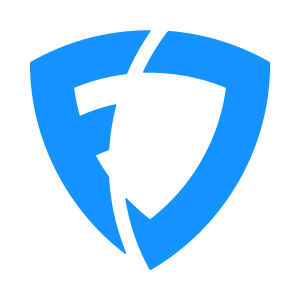 FanDuel Sportsbook
21+ and present in participating states. Gambling problem? Call 1-800-GAMBLER.
CLAIM OFFER