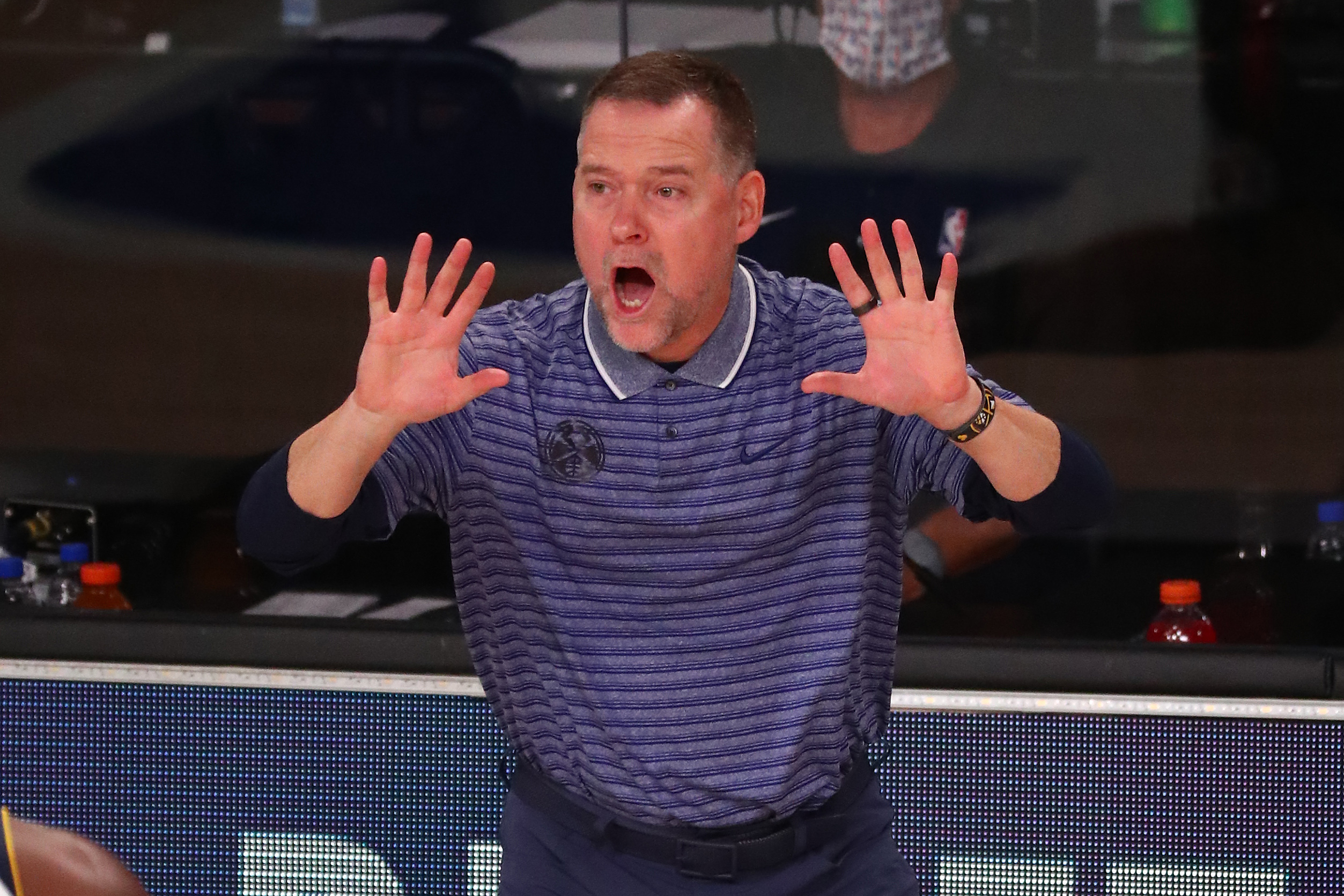 The Denver Nuggets don't even know what the word "quit" means. Time and time again, when their backs are against the wall, they find a way to bounce back. After Anthony Davis hit a devastating game-winning shot at the buzzer in Game 2, the Nuggets calmly came back to beat the Los Angeles Lakers down in Game 3.
Nikola Jokic was tremendous through the first three quarters and Jamal Murray carried the team to victory in the fourth quarter. With that said, Denver's two stars weren't the only ones who showed up in Game 3. Jerami Grant was outstanding, scoring a playoff career-high 26 points.
Denver is hoping for more of the same in Game 4. You know what you're going to get out of Jokic and Murray, but if Grant can replicate his Game 3 performance, or even come close to it, the Nuggets have a great chance to even this series up.
Sign up with DraftKings Sportsbook HERE to grab up to $1,000 in risk-free bets.
Nuggets vs. Lakers Odds Game 4
Here's the line for Nuggets vs. Lakers tonight on DraftKings Colorado Sportsbook:
Spread: Lakers -6, Nuggets +6
Moneyline: Lakers -250, Nuggets +205
Total Points: 214.5 — Over (-112), Under (-109)
Analysis: The lines have stayed pretty consistent throughout this series, but they are starting to fall in favor of the Nuggets. The Lakers were -7 earlier in the series, but that number fell to -6.5 in Game 3 and now -6 in Game 4. The tide seems to be turning towards the Nuggets. Be sure to check out the best Colorado sports betting sites before placing your game 4 bets.
Nuggets vs. Lakers Betting Preview
Let's look at the key matchups for Game 3 of Nuggets vs. Lakers.
Can Jerami Grant Do It Again?
Jokic was the engine that fueled Denver early in Game 3 and Murray's ridiculous shotmaking secured the win late, but there is no way the Nuggets beat the Lakers without the consistent contributions from Grant.
He knocked down shots on one end while defending Davis and LeBron James at a high level on the other. The Nuggets have Michael Porter Jr. who can light it up scoring and Gary Harris who can play lockdown defense, but Grant is the guy who can do both.
As crazy as it sounds, the duos of James-Davis and Jokic-Murray have been somewhat of a wash this series. If Grant continues to step up as the fifth-best player on the floor, that elevates Denver and will put Los Angeles on their heels.
Is LeBron James About To Have A LeBron James Game?
Let's be clear, Murray and Jokic are going toe to toe with James and Davis, but it's not like LeBron is some wallflower out on the court. Despite the loss, he put up a 30-point triple-double in Game 3.
But LeBron knows he can't let the Nuggets take another big lead. The Lakers were able to claw their way back into the game with swarming defense (and some uncalled fouls), but they were gassed by the end of the game. They didn't have enough energy to finish the job.
Look for James to come out with that look in his eyes. Whether it's scoring or distributing for his teammates, we can expect a sense of urgency from the three-time champion.
Nuggets vs. Lakers Betting Picks & Prop Prediction
Nuggets +6
Hey, it worked in Game 3. Let's keep riding the wave. Despite the fact that the Lakers have played fewer games in these playoffs, they look like the team with much heavier legs in this series. Perhaps it was the big comeback they had to mount that was the reason they looked so tired at the end of Game 3. Or maybe it's the fact that the Nuggets are just a younger team who can handle the grueling schedule of the bubble.
The Lakers threw Jokic off his game with some zone defense late in Game 3 so look for them to go back to that well, but don't think they'll take the Nuggets by surprise with that this time. Denver has already proven that they belong in this series and we expect Game 4 to be close.
LeBron James Yes Triple-Double +300
This is a minor hedge against Nuggets +6, but it could end up working out both ways. After all, if you took both of these plays in Game 3 you would have won both.
Following a loss, we have to imagine that LeBron is going to come out with a chip on his shoulder. He already has three triple-doubles so far in these playoffs and he has to know the Lakers need him to come up big to avoid letting the Nuggets even this series up.