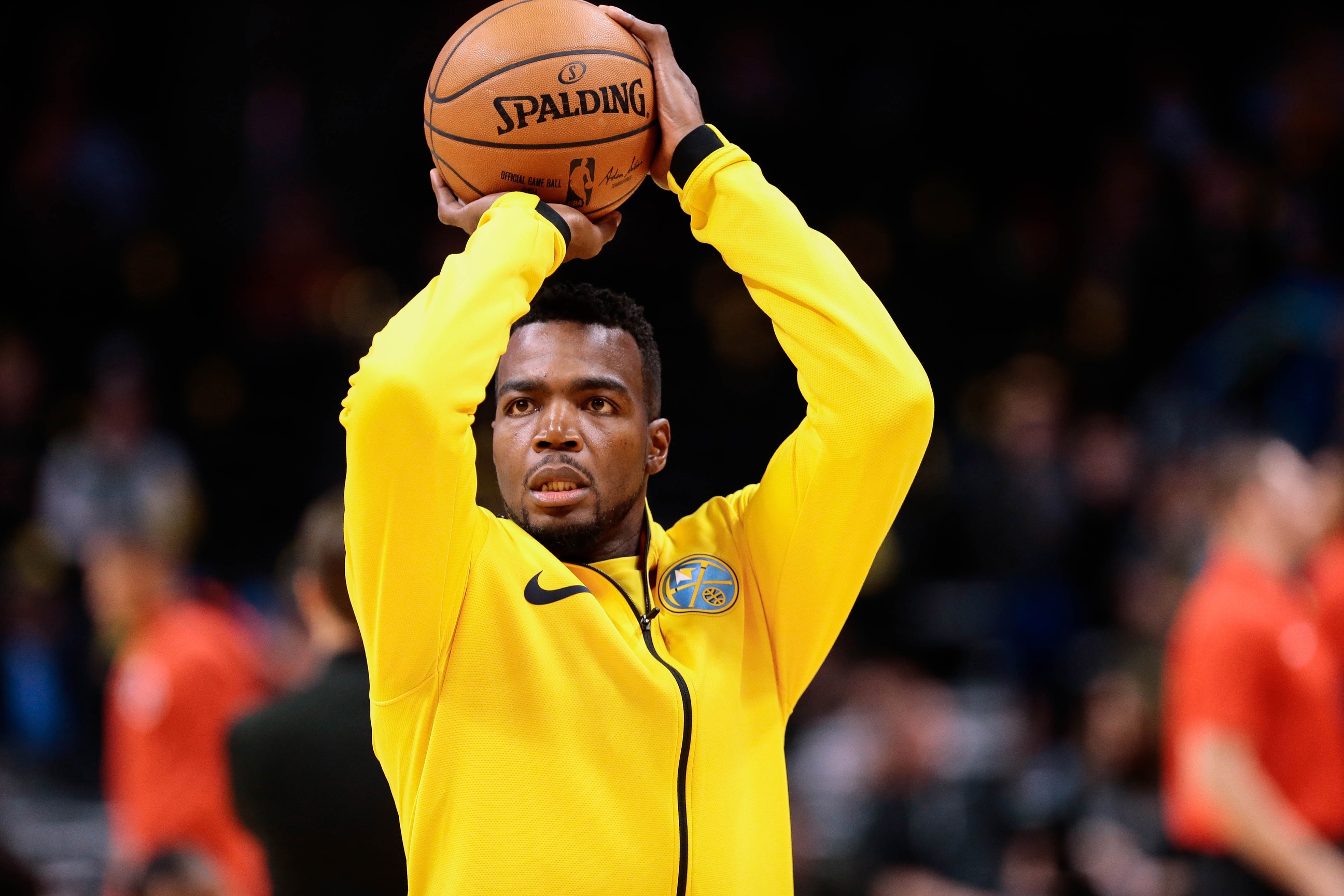 Against the Los Angeles Lakers — who defeated the Denver Nuggets 127-109 on Sunday night — Nikola Jokic had been ejected, with Nuggets' head coach Michael Malone, but an issue appeared that could impact the Nuggets for a much longer period of time.
During the first quarter against the Lakers, Paul Millsap had somehow hurt his left wrist. He was taken out of the game and eventually made his way to the locker room for further evaluation. Whatever diagnosis was given in that first visit to the locker room was positive enough for Millsap to rejoin the Nuggets bench and return to the floor in the second quarter.
Unfortunately, after going up for a shot on the baseline against Julius Randle in the second quarter, Millsap somehow managed to re-aggravate the same left wrist injury. He went back to the locker room a second time and did not return. He was later ruled out for the remainder of the Nuggets matchup with the Lakers and did not play in the second half. Millsap finished with just five points and four assists in 13 minutes.
Once the Nuggets' game versus the Lakers had concluded, it came out that Millsap had gotten an X-ray on his left wrist but the team was still waiting for the results. The rest of the night went by without even a whisper as no new information had been given as to what the results of the X-ray were, or even what his availability is going forward.
In the short term, it seems the Nuggets have a hole to fill at the starting power forward spot. Malone had chosen to go with a smaller lineup in the second half against the Lakers by starting Will Barton at small forward, and sliding Wilson Chandler into his more preferred power forward position. That may not be possible against the Kings being that Chandler is also on the Nuggets' injury report with lower back pain and is questionable against the Kings.
Starting Kenneth Faried at power forward is another option that should be on the table. Malone has been vocal that he likes the pairing of Jokic and Faired in the frontcourt and they have been one of the better two-man pairings for the Nuggets over the past three seasons.
Regardless, losing Millsap — who is averaging 15.3 points, 6.2 rebounds, and three assists in his first 16 games for the Nuggets — for an extended amount of time would drastically hurt the improved defense that the Nuggets have worked so hard to build. It would also delay the cohesion being built between Millsap and the rest of the roster that is necessary for the Nuggets to be a playoff contender.